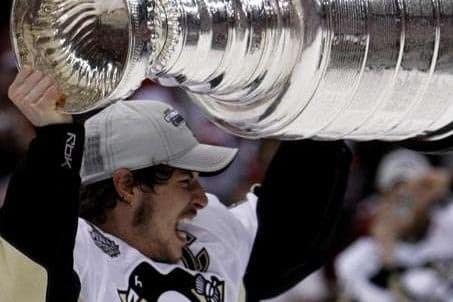 The 2020 global pandemic has forced major professional leagues to make some complex decisions. It's certainly not business as usual. Every sport has had to adapt to this new COVID world and in most cases, for now, without fans in attendance.
Major League Baseball and the National Hockey League are no different, but the two sports have chosen alternative routes to contest their games. The MLB's Toronto Blue Jays will still play home games and travel to other Eastern U.S. cities, while Toronto and the Maple Leafs will be one of only two cities (in Alberta and Ontario) to host the entire NHL schedule.
Why This Major Canadian City?
Toronto has everything the National Hockey League needs to place its league in a "bubble." It beat out other American cities such as Los Angeles, Chicago, and Las Vegas, where COVID-19 infection rates have skyrocketed in recent weeks.
Toronto now joins Edmonton as the two cities north of the U.S. border to host the entire NHL season and playoffs. Edmonton, which is located in the Western province of Alberta, will also be the site for the conference and Stanley Cup Finals. The championship final is set to begin sometime in October.
So, what set Toronto apart as a host hub city?
The main challenge for the NHL was finding an area in North America with the least risk of infection to players and staff. Currently, rates are at record highs in many parts of the U.S. while Canada has effectively managed to flatten the curve with a tiny fraction of positive cases compared to its neighbour to the south.
Logistics was another deciding factor since host cities were needed for games for Eastern Conference teams and those in the West. Toronto, which is the largest city in Canada, is a hockey hotbed and thriving international destination.
"They need four dressing rooms inside those arenas to play the number of games they need to play each day," said NHL senior executive vice-president and director of hockey operations Colin Campbell. "The hotels need to be adequate and what our players need."
No fans will attend games at Scotiabank Arena in Toronto or Rogers Place in Edmonton.
"Obviously, these are extraordinary and unprecedented times," said NHL commissioner Gary Bettman. "Any plan for the resumption of play, by definition, cannot be perfect. And I am certain that, depending on which team you root for or which team you cover, you can find some element of this package that you might prefer to be done differently."
Toronto was also in the running in April when Major League Baseball was discussing a "bubble" scenario for league play. The Rogers Centre, which opened in 1989, has a retractable roof and is located near the shores of Lake Ontario. Another Toronto attraction for the league was cost, considering the U.S. dollar is worth roughly $1.40 Canadian.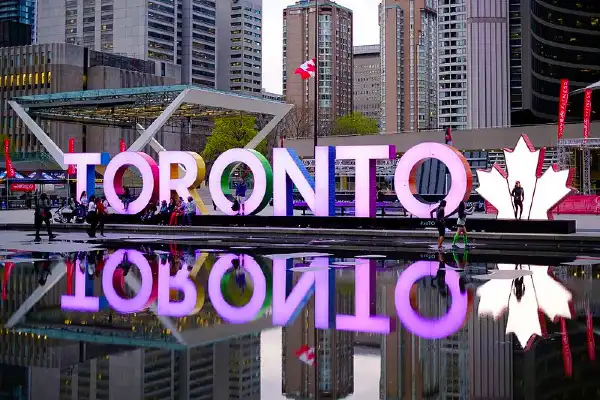 Check Out These Future Odds
National Hockey League
• Tampa Bay Lightning +550
• Toronto Maple Leafs +1800
• Edmonton Oilers +2200
The Maple Leafs won the Stanley Cup for the 21st time in the history of the league in 1967. It was also the last time the city celebrated a hockey championship. Toronto is +1800 to win their first Cup in 53 years (NHL future odds provided by 22Bet).
The favoured Lightning (+550) won their first and only title in 2004.
Los Angeles Dodgers +375
New York Yankees +375
Houston Astros +800
Toronto Blue Jays +6600
It's been 32 years since the co-favoured Dodgers (+375) captured their last crown in 1988. The Yankees (+375), who have won a record 40 championships, last won in 2009.
The Blue Jays (+6600) won both of their two World Series titles consecutively in 1992 and 1993.
The Puck Drops Here
Other than the lockout of 2004-05, this will be the most unusual NHL season in its 102-year history. Under the new plan, formal training camp will begin on July 13th, clubs will travel to the hub cities on July 26th, and the qualifying round will start on August 1st.
The top four teams in each conference receive byes in the first round of the postseason tournament. The other eight teams play best-of-five series:
Eastern Conference
(To be played at Toronto's Scotiabank Arena)
Boston Bruins, Tampa Bay Lightning, Washington Capitals and Philadelphia Flyers will play each other once to determine the top seeds in the conference. The other four first-round series include:
#5 Pittsburgh Penguins vs. #12 Montreal Canadiens
#6 Carolina Hurricanes vs. #11 New York Rangers
#7 New York Islanders vs. #10 Florida Panthers
#8 Toronto Maple Leafs vs. #9 Columbus Blue Jackets
Western Conference
(To be played at Edmonton's Rogers Place)
St. Louis Blues, Colorado Avalanche, Vegas Golden Knights and Dallas Stars will play each other once to determine the top seeds in the conference. The other four first-round series include:
#5 Edmonton Oilers vs. #12 Chicago Blackhawks
#6 Nashville Predators vs. #11 Arizona Coyotes
#7 Vancouver Canucks vs. #10 Minnesota Wild
#8 Calgary Flames vs. #9 Winnipeg Jets
After the qualifiers, the conference-based playoffs will continue in the two hub cities. Each of the first-round winners will advance to play one of the top seeds. All remaining series will be best-of-seven and will be determined by seeding, not by a set bracket.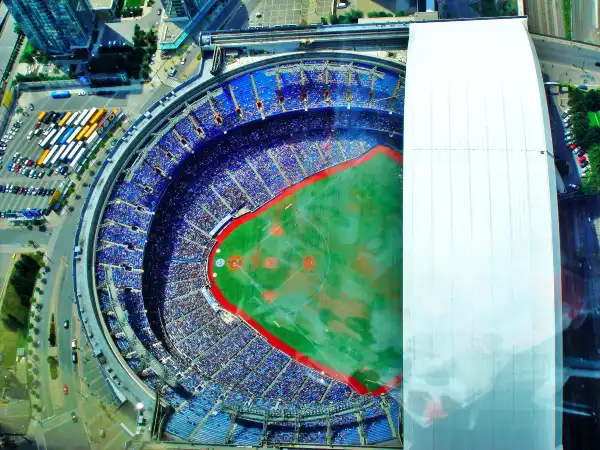 Let's Play Ball!
Unlike the NHL and NBA, which are planning to play in either hub cities or one large complex once their seasons resume, baseball teams will be travelling for road games against division rivals and teams in the corresponding division of their opposite league. Each team will play a total of 60 regular-season games, starting July 23rd.
That would mean the Toronto Blue Jays would travel to New York, Boston, Baltimore, Tampa Bay, Miami, Atlanta, Philadelphia and Washington, D.C. And teams from those cities will come to Canada as well. The Jays will play a total of 40 games against their American League rivals and 20 against NL teams.
The regular season is scheduled to end on September 27th. The postseason will follow the usual format, with two wild-card teams in each league meeting in a one-game playoff, and the winners advancing to play the division winners.
Rule changes for 2020: Universal DH for both leagues, the three-batter minimum for pitchers, and extra innings start with a runner on second base.
"I know it hasn't looked particularly pretty in spots, but having said that, if we can pull off this 60-game season, I think it was the best we were gonna do for our fans given the course of the virus," said MLB commissioner Rob Manfred.