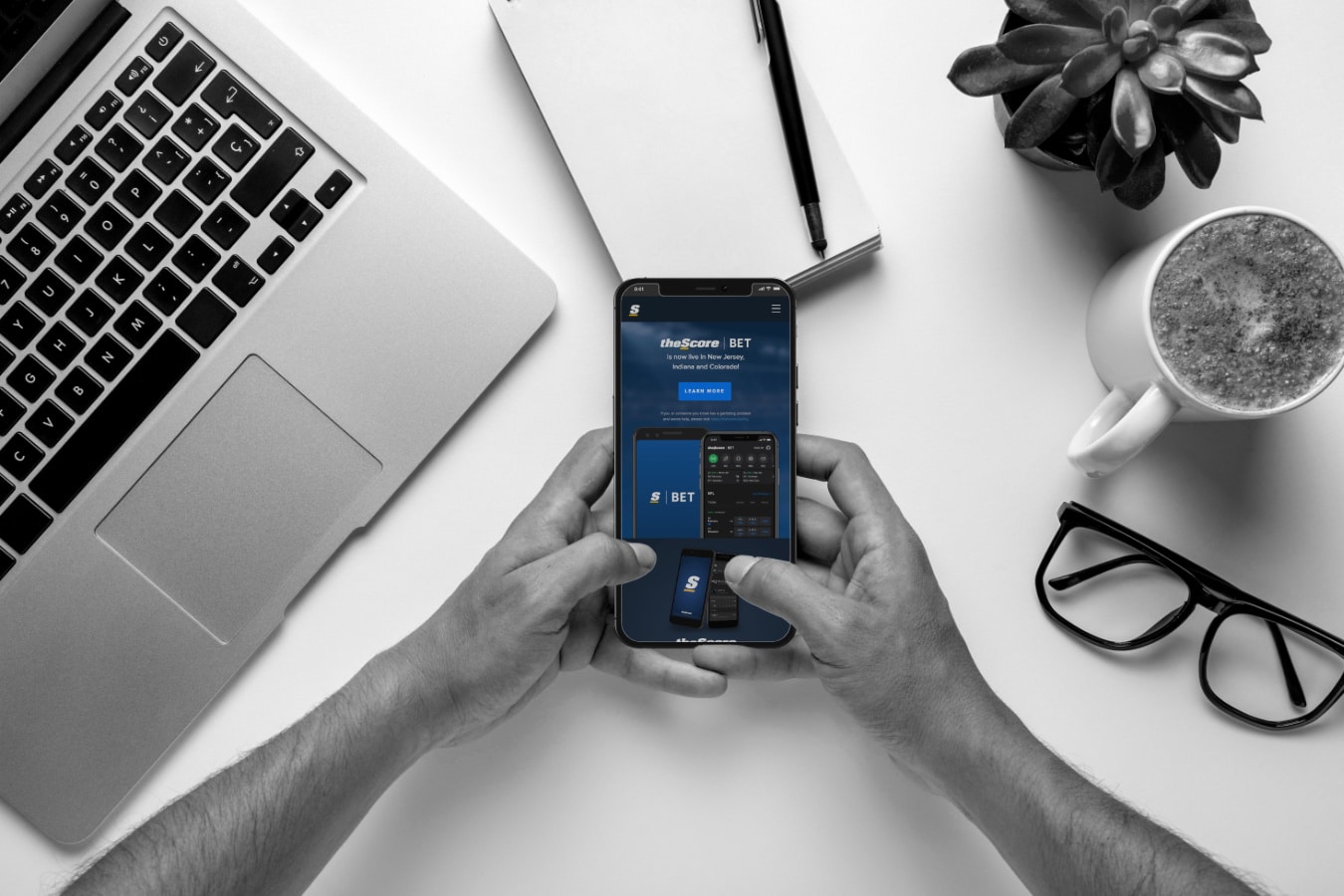 Canada appears to be finally ready to move toward legalizing single-sports betting in the country. C-13, a bill designed to do exactly that, is currently before Parliament. Interestingly, a Canadian-based sportsbook is prepared to battle the giants of the industry for a piece of the Canadian betting landscape if this movement goes forward. Score Media and Gaming Inc. is set to Fight DraftKings and FanDuel for the sports betting dollar Canada.
Expect some fight in the Gaming Industry
Canadian-based Score Media and Gaming Inc. intends to be active if Canada legalizes single-sports betting
Their online mobile app theScore Bet is operating legal mobile sports apps in three U.S. states
Bill C-13, which would legalize single sports betting, is currently before the Canadian Parliament
Canada appears to be finally ready to move toward legalizing single-sports betting in the country. Bill C-13, an Act to amend the Canadian Criminal Code in order to allow single sports betting, is currently before the House of Commons. Resumption of debate on the issue is expected to take place in late January of 2021 when Canadian Members of Parliament return from their holiday recess.
If as is anticipated, single-sports betting is legalized, a Canadian company intends to be right there challenging the sports betting giants for a foothold with the Canadian gaming landscape. Toronto-based Score Media and Gaming, Inc. operates theScore Bet. They are the first media company to branch out into operating a legal online sportsbook.
TheScore Bet already has a presence in the burgeoning USA market, operating mobile sports betting apps in Colorado, Indiana and New Jersey in competition with American giants such as DraftKings, FanDuel and BetMGM and international companies including William Hill and PointsBet.
At the 2020 Cynopsis Sports Media Awards, theScore Bet was voted the Best Online Mobile Sports Betting Experience.
| | |
| --- | --- |
| Sportsbooks | Active U.S. States (online wagering) |
| William Hill | 9 |
| Draftkings | 9 |
| FanDuel | 8 |
| BetMGM | 7 |
| PointsBet | 5 |
| The ScoreBet | 3 |
As the attention shifts toward expansion into Canada, theScore Bet holds an advantage as a Canadian company. They already know the territory and through their sister sports media company theScore, are well-versed in which sports Canadians are passionate about.
Scoring A Home-Ice Advantage
When news first broke of the introduction of Bill C-13, business investors began to take notice. Shares in the Score Media and Gaming Inc. soared on the Toronto Stock Exchange, showing an almost immediate 165 percent increase in value.
TheScore's sports app is among the most popular in Canada. It lists over 4 million users, of which 1.4 million are situated in Ontario, Canada's most populated province. The company believes access to that base offers them a huge leg up on their American competitors since they can quickly transition many of those users over to sports betting app.
It's the same approach that worked for FanDuel and DraftKings in the USA. They already had an established daily fantasy sports app when they pivoted into sports betting, and were able to get many of those DFS used to become sports bettors.
TheScore Bet also has a significant gaming partner in Penn National. In 2019, Penn National purchased a $9.6-million equity stake in Score Media. They've gone into a similar partnership deal with the popular Barstool Sports to help promote sports betting in the USA and likely see the same opportunity with theScore Bet in Canada.
Lobbying Efforts Enacted
The commissioners for most of the major North American sports – Adam Silver from the National Basketball Association (NBA), Gary Bettman from the National Hockey League (NHL), Rob Manfred from Major League Baseball (MLB), Don Garber from Major League Soccer (MLS), and Randy Ambrosie from the Canadian Football League (CFL) – sent a joint statement to several prominent members of the Canadian government to show their support for the legalization of single sports betting in Canada.
Also adding his voice to these lobbying efforts was John Levy, founder and CEO of theScore.
"We strongly support the league commissioners' calls to promptly amend Canada's outdated federal laws to provide a safe, regulated, and competitive sports betting environment for fans in this country," Levy said in a statement. "Sports betting is a major part of the fan experience.
"For the past two years, the United States has demonstrated the kind of tangible consumer and tax benefits related to regulated sports betting that could be similarly impactful in Canada.
Where To Bet On Sports In Canada
Single sports betting is still a long way from its realization in Canada. There remain seven steps the bill must still go through in the Canadian Parliament and Senate before it can be legalized
Luckily for Canadians, there are a number of leading online sports betting sites that will provide bettors with the chance to place a wager on the sports action. The best bet you can make is to shop around in advance and seek out the best deal before joining one of these sportsbooks. Check out Betway and PowerPlay Sports as examples.
The signup bonus offers that are in place at all of these recommended sites will prove advantageous to the bettor. And since you'll get a good deal wherever you go, why not shop around and find the best fit for your needs?
Do you want a risk-free first bet as a signup bonus? Perhaps you find a no-deposit bonus to be enticing. Or maybe you simply like the feel of cold, hard cash in your account and you want to go for a matching first deposit bonus. Whatever option you choose, you're already a winner.
Remember that new players and returning customers are eligible for better bonuses when they deposit using Bitcoin. As well, take advantage of the betting advice offered at these sites to help newcomers acclimatize to sports betting.
See below the top sportsbooks where you can wager online and choose the best one for you: