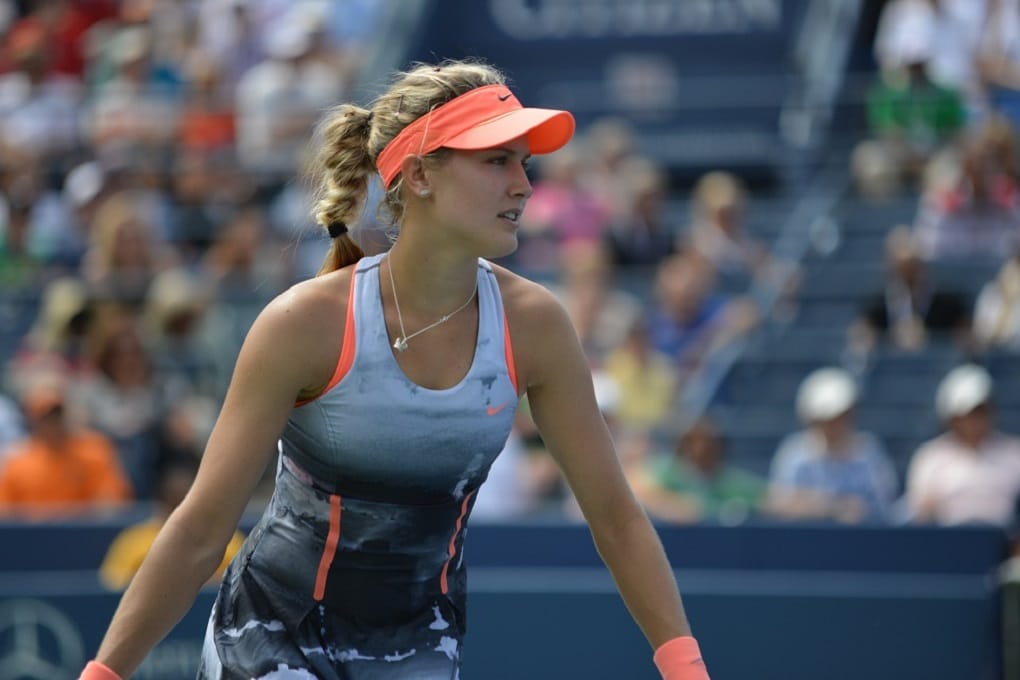 Thinking of Eugenie Bouchard winning a major tennis tournament today is laughable given her world rank of 168.
Bouchard Reached the Grand Slam Finals
But six years ago, Bouchard was one of tennis's most celebrated young stars and even made it to a Grand Slam finals.
Since her fall from grace, Bouchard has been quiet but recently made headlines again by almost winning the Istanbul Open. It's a small step as Bouchard works her way back.
Let's look at Eugenie Bouchard's best ranking and performances in her career:
Eugenie Bouchard's best Australian Open result: SF (2014)
Eugenie Bouchard's best Roland Garros result: SF (2014)
Eugenie Bouchard's best Wimbledon result: F (2014)
Eugenie Bouchard's best US Open result: 4R (2014, 2015)
Eugenie Bouchard's highest ranking: #5 (2014)
Don't give up on Eugenie Bouchard just yet
Even the staunchest Bouchard fan can feel discouraged at the thought of her miraculously winning a Grand Slam. But it can start as soon as the Roland Garros (French Open). Bouchard earned a wild card spot for the 2020 tournament and is 235.00 to win it all. 

Believe in Eugenie Bouchard
Strike big by betting on Canadian star Eugenie Bouchard to win the French Open
Bouchard finished in the semifinals in 2014 but has only gone as far as the second round from the last events. But signs are encouraging for the 26-year-old who improved her ranking from 330 to 167. This comes on the heels of her finishing as a runner-up in the Istanbul Open and a quarterfinalist in Prague.
I spent the entire quarantine going into the gym almost every single day. I didn't take any time off and at times it was mentally hard. But I'm proud of how I kept pushing through, knowing that it would pay off.
Bouchard has found a renewed focus for her tennis career when it seemed like she had all but given up when she fell off a cliff in 2015. It was a combination of many things for Bouchard who was just 21-years-old then. She quickly rose to fame and it might have been a case of "too much too soon".
The world quickly crowded around the young Bouchard who was quickly drowned by the endorsements and adoration of her fans – personal and professional. She became a model, a social media influencer, and many other things outside tennis. Her game began to suffer.
To complicate matters, Bouchard dealt with a series of injuries including a concussion.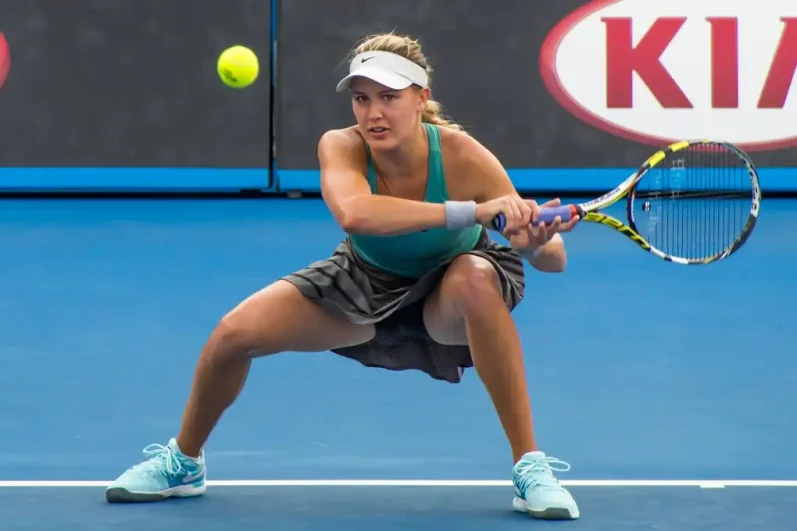 Now, Bouchard has rededicated herself to tennis and has focused on her fitness. She's hanging around Steffi Graf and Andre Agassi and is poised for a comeback.
Bouchard is unlikely to win a Grand Slam, but it's too soon to count her out.
At just 26, Bouchard has plenty of time to play her best tennis. There are several late bloomers like Angelique Kerber, Roberta Vinci, and Monica Niculescu who can attest to that.
Kerber turned pro in 2003 as a 15-year-old. She didn't play her best tennis until she was 28, 13 years later. She became the oldest player to reach the #1 ranking and won a pair of Grand Slam and WTA tournaments. Vinci was 33 when she became a top-10 player and Niculescu reached her career-high rank of 28 at 28.
There is still plenty of time for Bouchard to make good on the second half of her tennis career. She's already showing great signs and now with fewer distractions and plenty of opportunities, Bouchard may just stun the tennis world once again.
Eugenie Bouchard's inspiration: unseeded players who won Grand Slams
Eugenie Bouchard's ranking shouldn't deter backers from supporting her, especially at those odds. There have been enough times in tennis history when an unseeded or low-ranked player came out of nowhere to win a grand slam tournament. Here are the best of them:
Jelena Ostapenko (2017): the first-ever Latvian to win a Grand Slam. Coming into the Roland Garros as the 47th-ranked player. She was an 80-1 (81.00) underdog to win. The ranking and odds didn't matter as she stunned 3rd-ranked Simona Halep to capture her first major.
Serena Williams (2007): Williams came into the Australian Open at the worst stretch of her career. She was ranked 81st in the world and battled a plethora of injuries and mental health issues. But Williams stormed through the tournament including destroying top-ranked Maria Sharapova en route to her third title.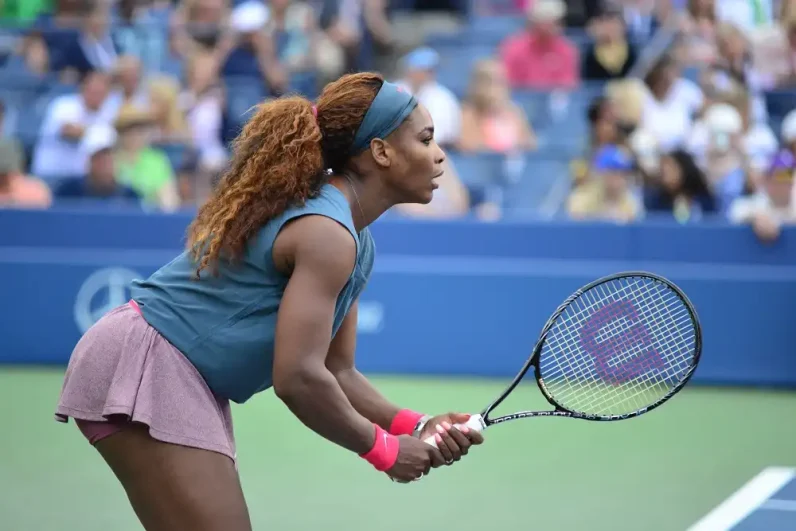 Goran Ivanisevic (2001): Ivanisevic was world number-two at some point in his career, but his greatest achievement was becoming the first wild card entrant to win a Grand Slam tournament. The Croat would stun Aussie legend Patrick Rafter to capture his only major title.
Gastón Gaudio (2004): a true underdog, Gaudio won the 2004 French Open to everyone's surprise. Who? Gaudio would reach his best ranking of #5 but has never advanced past the 4th round in any Grand Slam tournament making this one victory one for the books.
How to bet on Eugenie Bouchard to win a major tennis tournament
Underdog stories don't often happen at the highest level of tennis, but Eugenie Bouchard came very close to achieving that feat in 2014. And most recently, fellow countrywoman Bianca Andreescu achieved something similar by winning the US Open as a sizable underdog.
Bouchard fans and those looking to pick their underdog bets can find them at the top online sportsbooks listed here. These books will also provide for new players with generous deposit bonuses and some promotions. Peruse these books and follow Genie and your favourite Canadian players and you might just cash in!