French Open, or Roland Garros as it is also known, is the second of four tennis Grand Slam events. French Open betting odds are available all year at top online sportsbooks.
Updated on June 16, 2022, the current prices for the 2022 French Open are below.
Looking for a broad range of tennis information? Bettors can find the CSB guide to tennis odds right here.
Men's Championship Odds – French Open 2022
Touch any tennis-focused bookmaker link for all 2022 Roland Garros betting odds!
Women's Championship Odds – French Open 2022
Previous to the French Open we had the Australian Open (from February 6th to February 21st) and after the French Open we will have Wimbledon (from June 28th to July 11th) and the US Open (from August 30th to September 12th).
We will go into more detail about how to find French Open winner betting odds and improve the value of any stake placed on the games. Always bet smart!
Who are the all-time French Open champions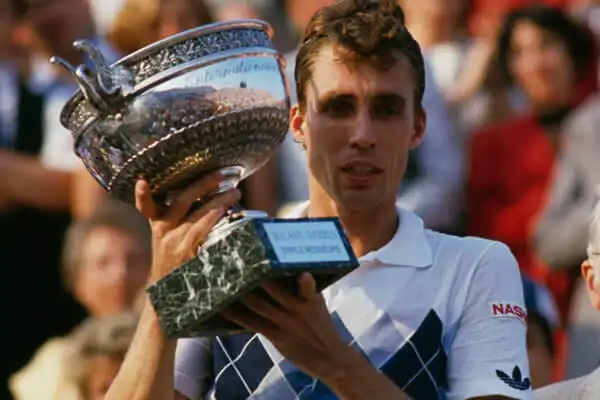 Rafael Nadal
Rafael Nadal is the most successful player at Roland-Garros – he has achieved eleven titles in total between 2005 and 2018.
Federer and Lendl
Surprisingly if you were to ask how many French Open titles has Roger Federer won, your answer would be just one, in 2009. Ivan Lendl (picture) won three times in France.
Chris Evert
American Chris Evert holds the record for the most women's singles titles – she won seven between 1974 and 1986.
Serena Williams
Serena Williams is the most successful active female player, although she too has underachieved at the French Open. Just three of her 23 grand slams have been won in Paris.
In addition to French Open outright betting, there are several ways to bet on individual matches at the French Open. There are many sites offering French Open betting tips to help guide tennis fans on the right path for the big tournament!
What are the types of bets available at the French Open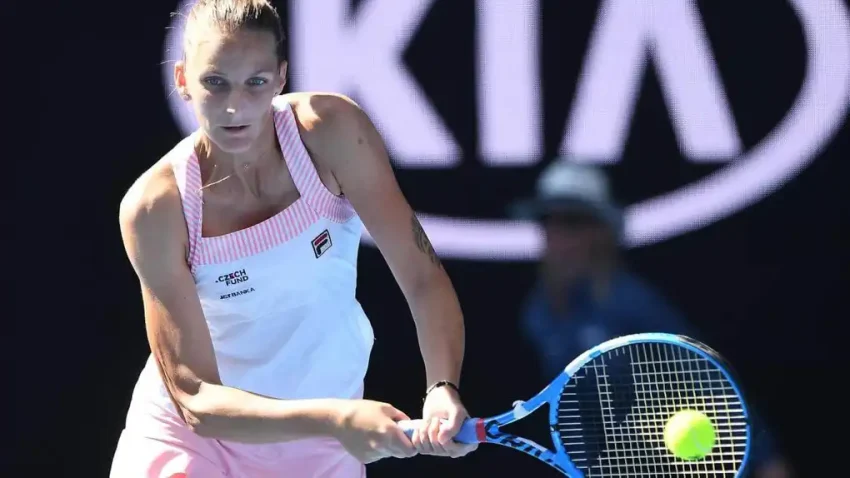 French Open Over-Under Odds
Over Under betting is available on a number of tennis betting odds, most commonly the total games market. The sportsbook will give you a number of games (for example 35.5), and it will be up to you to determine if there will be less or more throughout the match.
Let's use last year's French Open men's final as an example. Rafael Nadal was the firm favourite against Dominic Thiem, although the line was set at 35.5 games. This means that the sportsbooks were counting on three very tight sets, or potentially the match going to a fourth set, even though it seemed reasonable to predict a straight-sets victory to Novak given the form he has been in.
The match ended as such, 6-4, 6-3, 6-2, making for a total of 27 games – well under the line. A simple unders bet would have fetched you around -112, but if you had picked your own line and chosen under +29.5 games, for example, you would have taken home winnings at 4.20.
French Open Correct Score Odds
The correct score market lets you select the winning margin in terms of sets. For example, in last year's French Open women's final Simona Halep won in three sets – 3-6, 6-4, 6-1. If you had picked her to win 2:1, the odds available were 3.77.
French Open Asian Handicap Odds
Asian Handicaps at the French Open focus on the number of games a player wins in a match, although unlike the over/under market, you will see a player with a handicap such as -3.5. This means that this player would need to win the match by 4 clear games or more, so if your player won 6-4, 6-4, you would win your wager.
French Open Odds Evens Odds
Odds and Evens betting is a toss of a coin and allows you to select whether there will be an odd or even number of games in a set or match.
For example, the Men's 2018 final featured 27 games, so the odds would have won. The payout here will always be around 1.89.
Now that you've learned how to read French Open Betting odds, choose your favourite sportsbook and place your wager.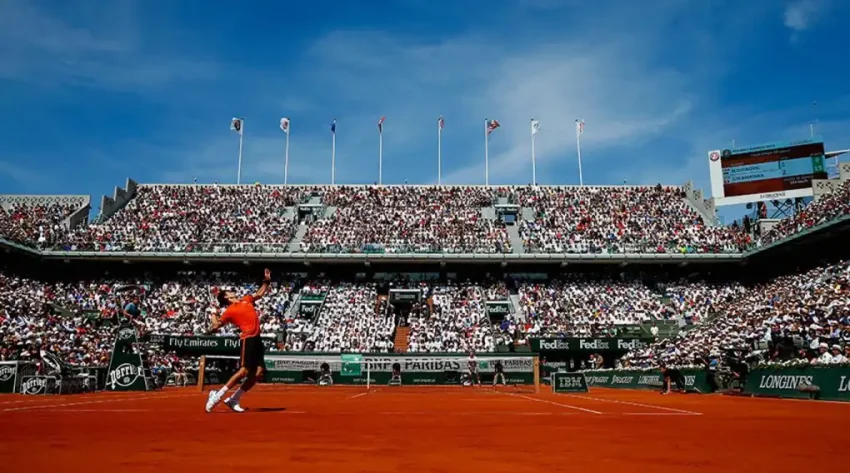 Men's Singles Champions (since 1925)
| Player | Number of Titles | Year of Titles |
| --- | --- | --- |
| Rafael Nadal | 12 | 2005-2008, 2010-2014, 2017-2018, 2020 |
| Bjorn Borg | 6 | 1974, 1975, 1978-1981 |
| Henri Cochet | 4 | 1926, 1928, 1930, 1932 |
| Mats Wilander | 3 | Â 1982, 1985, 1988 |
| Ivan Lendl | 3 | 1984, 1986, 1987 |
| Gustavo Kuerten | 3 | 1997, 2000, 2001 |
Women's Singles Champions (since 1925)
| Player | Number of Titles | Year of Titles |
| --- | --- | --- |
| Chris Evert | 7 | 1974, 1975, 1979, 1980, 1983, 1985, 1986 |
| Steffi Graf | 6 | 1987, 1988, 1993, 1995, 1996, 1999 |
| Margaret Court | 5 | 1962, 1964, 1969, 1970, 1973 |
| Justine Henin | 4 | Â 2003, 2005-2007 |