Top-rated tennis betting bookmakers are here to post prices for the 2022 Australian Open. The first leg of the Tennis Grand Slam plays out at Margaret Court, Rod Laver, and Melbourne arenas from February 2023. Watch this Australian Open betting preview for regular price updates and betting tips as the event draws near!
Congratulations to Rafael Nadal and Naomi Ashleigh Barty on winning this year's Men's and Women's singles tournaments at the Open!
2023 Odds Top Men's Contenders Australian Open
The odds in the two tables below were last updated on May 23, 2022:
2023 Odds Top Women's Contenders Australian Open
Click any CSB sportsbook link for a wealth of tennis betting action!
Looking back at the Australian Open 2021 Odds and Favorites
If you are looking at Australian Open odds you know that this year's favorite to win this section of the Grand Slam is Novak Djokovic. Djokovic has already accumulated eight titles in this Melbourne-based competition. Like always, he is facing some really tough competition, so in your Australian Open betting do not discount Stan Wawrinka, the 2014 Champion.
Dominic Thiem is another top-contender, though he is flying under the radar much more. Looking at the Australian Open tennis odds, he is not quite at the top. However, last year he almost won the Australian Open, and he actually did win other parts of the Grand Slam. Do not discount his odds to win the Australian Open.
Rafael Nadal is another athlete with great odds heading into the Australian Open. Though he has won 20 Grand Slam championships, his luck in Melbourne has been more measured. His Australian Open finals odds are not as excellent as you might expect. He ha sonly won in the dow-under once, and that was in 2009.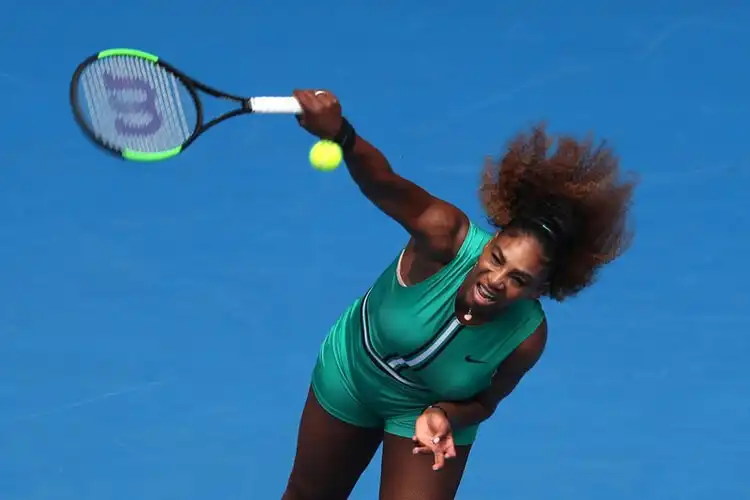 All-time Australian Open Winners
Novak Djokovic became the most successful tennis player in this tournament after winning the 2021 edition. On the other hand, Sofia Kenin triumphed in Australia for the first time in her career.
Australian Open Men's Winners (Open Era)
Djokovic stands alone at the top of the Australian Open winners' list and takes another step closer to challenging Nadal and Federer in the race to be the all-time leader of grand slam victories.
9 – Novak Djokovic (2008, 2011, 2012, 2013, 2015, 2016, 2019, 2020, 2021)
6 – Roger Federer (2004, 2006, 2007, 2010, 2017, 2018)
4 – Andre Agassi (1995, 2000, 2001, 2003)
Australian Open Women's Winners (Open Era)
Serena Williams leads the title ranking with seven wins.
7 – Serena Williams (2003, 2005, 2007, 2009, 2010, 2015, 2017)
4 – Evonne Goolagong Cawley (1974, 1975, 1976, 1977)
4 – Steffi Graf (1988, 1989, 1990, 1994)
4 – Monica Seles (1991, 1992, 1993, 1996)
Australian Open FAQ
Where is the Australian Open?
The Australian Open takes place every year in Melbourne. The event is held annually at Melbourne Park, with Rod Laver Arena, hosting many of the biggest matches, including the Finals.
When is the Australian Open?
The Australian Open takes place every year for two weeks, starting in January. The 2022 Australian Opens runs from January 17th to January 30th.
What is the Australian Open?
The Australian Open is the first Grand Slam tennis event on the calendar every year.
Can I bet on it?
Yes, Canadians can legally bet on the Australian Open.
Where can I bet on it?
Canadians can bet on the Australian Open through any of our partners' websites. These online sportsbooks offer high odds and bonuses for new users to bet on the Australian Open.
What types of bets are available on the Australian Open?
These are two main types of bets available on the Australian Open. The first is tennis futures on what player will win the tournament. The most popular futures are what players will win the Australian Open's men's singles and women's singles title. The other bets available are on who will win matches throughout the tournament. Outright winners and tennis prop bets are the most common betting lines on Australian Open matches.
Where can I watch the games in Canada?
Canadians can watch the Australian Open on TSN and RDS in French-speaking regions. They can also stream additional matches on through the TSN website or app.
How long is the tournament?
The Australian Open lasts eight rounds played over two weeks, plus three singles qualifying rounds before the start of the tournament.
How much is the prize money?
The total prize money for the Australian Open is $71,000,000 (Australian dollars). The winners of the men's and women's singles tournaments each take AUD 4,120,000.
What is the Australian Open court surface made of?
The Australian Open's court surface is hard, meaning it is made of a combination of concrete and asphalt and sealed with acrylic materials to seal it from liquid and provide some cushioning. Hard surfaces are the most common surface type used in professional tennis.
What are the various types of tennis bets available?
Tennis betting isn't too different than the bulk of the other mainstream sports. There are win/loss (Moneyline) bets, as well as over/under and all the other betting options you'd expect to find. As well as this, there are additional prop bets, which are unique to certain events and tournaments. Here is a breakdown of all the available betting types for tennis:
Outright Betting.
Match Betting.
Handicap Betting.
Over/Under Betting.
Correct Score.
In-Play/Live Betting
Prop Bets.
Can you bet on each Set?
Set and game totals are very popular betting lines for tennis fans, allowing bettors to select their favourite players and simply place a wager to see if they'll come out on top.
Obviously, tennis sets are pivotal to success and can be turning points in the game, which makes for an exciting betting market. Alternatively, bettors can place a simple game-winners bet, which is the most common of all tennis bets.
What's a double result bet?
What's a double result bet? Well, double result wagers are common and easy to understand! Normally, this type of bet involves wagering on the 1st set of a match, as well as the overall outcome.
Bettors have the choice of choosing players who will win the first set and win the match, or that the player will lose the first set but win the match overall. These types of bets are normally saved for bettors who have a depth of knowledge about the match and players.
What are the most popular types of tennis bets?
With a variety of bets available, it can be very confusing when it comes to selecting the right betting line. Well, we can't say which is the best per se, but the most popular lines among tennis bettors are Moneyline, Set Spread and the Over/Under. 
Is In-Play Betting available for Majors and Grand Slams?
Absolutely yes. In-Play or Live betting, is arguably the most popular betting line for any mainstream sport, no less tennis which commands a huge in-play betting market. Tennis has so many facets and is made up of games, sets and ultimately match-betting.