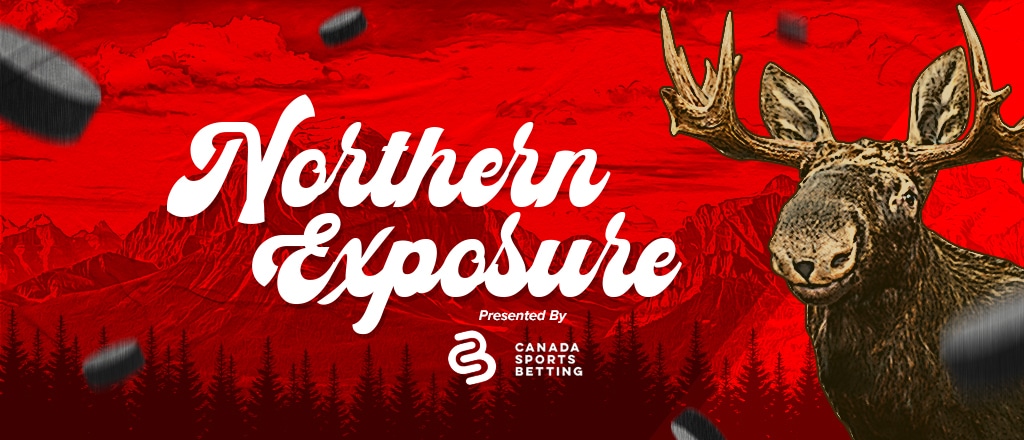 Each week, Canada Sports Betting recaps all the top sports betting and iGaming news in Canada, highlights the event of the week, and takes a look ahead at some of the most intriguing games to bet on over the weekend.
Our top stories this week
Game of the week
NHL Playoffs – Vegas Golden Knights vs. Dallas Stars
We could know the two teams that will be competing for the Stanley Cup by Thursday night.
The Vegas Golden Knights, who are leading 3-0 in their best-of-seven series with the Stars, have won five straight games for the second time in these playoffs and 11 of 13 since losing their postseason opener, 5-1 to the Winnipeg Jets.
Dallas, which will be without veteran forward Jamie Benn after he was suspended for two games by the NHL for an illegal cross check, is a slight -113 home favourite (Sports Interaction) on the moneyline and the total is set at 5.5 goals. Stars forward Evgenii Dadonov will also be out with a lower-body injury.
The Florida Panthers swept the Carolina Hurricanes in four games and are awaiting the victor of the Knights-Stars series.
The Stanley Cup Final is tentatively scheduled to start on June 3, but the date could be moved up to June 1 if Vegas finishes off Dallas on Thursday.
Game 4 of the Western Conference Finals gets underway at 8 p.m. ET and you can catch the action on Sportsnet and/or CBC.
Rivalry reports Q1 financials
Overall, it was a slow news week coming out of the long weekend, but Toronto-based Rivalry reported its Q1 2023 financial results on Wednesday, setting quarterly records across every core KPI.
Some highlights include:
Betting handle of $120.2 million, up 199% YoY and 43% sequentially.
Revenue of $12 million grew 151% YoY and 27% sequentially.
Gross profit of $5.4 million was up 698% YoY and 9% sequentially.
Net loss decreased 50% YoY to $3.3 million, highlighting a continued focus on operational efficiency.
User registrations increased by 114% to 1.5 million in one year.
The esports-focused operator's revenues were helped by its recent iCasino product launch and the company intends to apply to uplist to the Toronto Stock Exchange. Rivalry has $16 million of cash on the balance sheet, no debt, and it received a $10-million investment from Pinnacle in late April.
Karl Subban speaks out against gambling ads
Karl Subban is sick and tired of seeing gambling ads and is worried about their impressions on young people.
In an interview with CTV's Adrian Ghobrial that aired Wednesday, the father of three professional hockey players (P.K., Malcolm, and Jordan) is calling for sports betting advertisements to be banned from all hockey broadcasts.
"It is degrading the sport. And it is ruining the experience for families watching at home," Subban said. "We know what the science tell us. The part of the brain that is responsible for decision-making isn't fully developed until the age of 25."
Subban has joined the group Ban Ads for Gambling and wrote the following testament for the website:
"Sports betting is big business. There is strong evidence supporting the great dangers that gambling poses to our citizens, especially to our young people. Why gamble on their future? Let's do something about it now!"
Aside from being arguably one of the most recognized hockey dads in Canada, Subban spent most of his professional life acting as a school principal. He says during the interview that the ads have ruined the experience of watching games with his grandchildren.
"There's something not right about it, when I'm sitting there with my granddaughter, grandsons, and watching the hockey game, and then I'm seeing these ads," Subban said in the interview.
The feedback period from iGaming industry stakeholders regarding the Alcohol and Gaming Commission's proposed ban on online gaming operators using athletes and celebrities to promote products in Ontario has officially closed. Regulators are now reviewing feedback from all involved parties and will soon make any changes to their advertising standards they deem necessary. Operators will have three months to come into full compliance once the AGCO posts the final revisions to the advertising standards. However, it's unlikely that any provisions will be made regarding the sheer volume of gambling ads during live sports broadcasts.