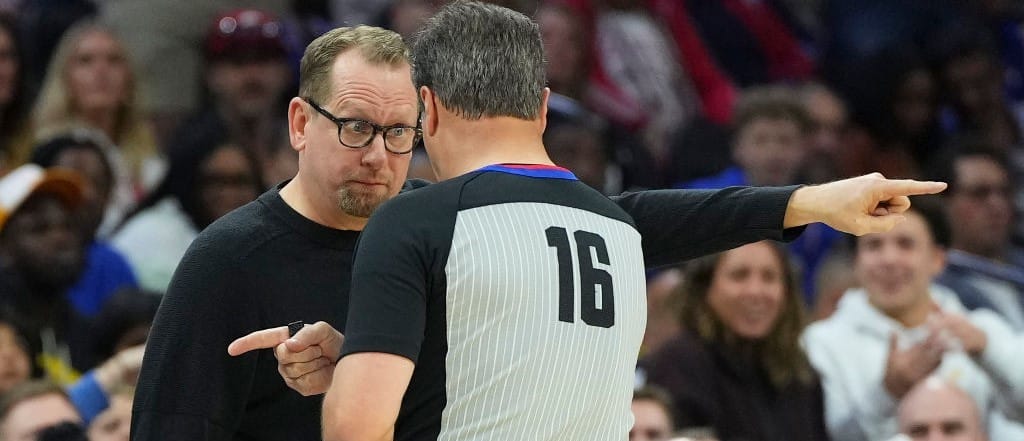 The 2022-23 NBA season reminds us that now, more than ever, coaches are expendable. Starting with the surprise sacking of Toronto Raptors bench boss Nick Nurse, no less than four NBA coaches with prior NBA Finals appearances have been let go in recent weeks. Joining Nurse in an unceremonious dumping were Monty Williams (Phoenix Suns), Mike Budenholzer (Milwaukee Bucks), and Doc Rivers (Philadelphia 76ers).
Though Rivers has his infamous playoff struggles, he did win a title in 2008 while Nurse and Budenholzer have enjoyed much more recent success winning in 2019 and 2021, respectively. Budenholzer's 2021 triumph was over Monty Williams, that season's Coach of the Year. It's not very often you see this many proven, high-quality coaches suddenly become available across the NBA.
The coaching carousel just moves right along in the NBA, however, and it will be very interesting to see who will replace Nurse in Toronto along with these other excellent coaches in other major markets.
Here's a look at the favorites to be the next head coach of the Raptors, plus some other major openings in the NBA.
Becky Hammon to become the new Raptors head coach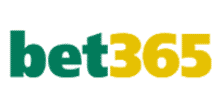 +800
Bet Now!
Toronto Raptors
Replacing: Nick Nurse – The 2020 Coach of the Year who started his tenure winning a title in 2019 lasted five mostly-successful seasons with the team but missed the playoffs this year for the second time in the past three. A well-respected coach, Nurse signed a contract in 2020 worth $8 million annually for four years. The Raptors and elite GM Masai Ujiri decided to not see it through, however, and now we're left to ponder who will be the best choice to guide their young and promising core.
Could they turn to the former general manager of the Canadian national team and NBA Hall of Famer Steve Nash? He just interviewed. Will they make history by hiring the first female head coach in NBA history? They requested permission to interview Becky Hammon. Let's take a look at the top-five favourites according to our friends at bet365.
Adrian Griffin +450 – The best odds belong to 10-year NBA vet and experienced Raptors assistant Adrian Griffin. He's been with the Raptors since 2018 and is well respected within that organization and across the league due to the fact he has been an assistant for 15 years. His son, Adrian Griffin Jr., was drafted 16th overall to the Atlanta Hawks in the 2022 NBA Draft.
Becky Hammon +800 – Hammon has become a familiar face in the NBA after becoming an assistant coach with the San Antonio Spurs back in 2014 after an illustrious professional playing career. She even coached the Spurs Summer League team in 2015 (winning a title) and was acting head coach during a live NBA game in 2020 after Gregg Popovich got ejected. In 2021, Hammon took over as head coach of the WNBA's Las Vegas Aces and promptly became the first rookie head coach to win a title in that league.
Kenny Atkinson +650 – He's the former Brooklyn Nets head coach and current Warriors top assistant. Known for his offensive chops, Atkinson showed some success during his Brooklyn days but soon after the arrivals of Kevin Durant and Kyrie Irving they parted ways. Later it was reported Atkinson had grown weary of coaching this dynamic duo. Maybe an organization could use that foresight?
Jerry Stackhouse +1000 – A surprising name on this list, Stackhouse has a lot of fans still in an NBA where he spent 17 seasons as a player plus a few as an assistant coach, including time spent coaching the Raptors D-League team to a championship. The current head coach at Vanderbilt University always comes up as a bright coaching candidate and it will only be a matter of time before he takes his game back to the highest level.
Sam Cassell +1400 – Current 76ers assistant Sam Cassell rounds out this list at five. Like Stackhouse, Cassell is an accomplished long-time veteran player that's been cutting his chops as a coach and being talked about glowingly as a future great hire. It will be interesting to see, if he's not hired in Toronto, if he goes to Philadelphia after Rivers' exit.
Dark horse: Steve Nash +900 – The news just came out that the Raptors interviewed the former Nets head coach and Canadian Hall of Famer. JJ Redick has also been rumoured to have interviewed. Lesser-known candidates of interest include up-and-coming assistants Jordi Fernandez and David Adelman, son of Rick.
Outlook: Chances are it comes down to Hammon or Nash unless the Raptors decide to stick in-house with Griffin. Ujiri does not seem like one who is afraid of being looked at differently. He will have no qualms selecting Hammon if he deems her the best fit for what his franchise needs. Atkinson may end up being hired by another team but is also a strong candidate. The other mentioned candidates probably do not have enough experience. Griffin, Nash, and Hammon in that order seem to be the best choices if one were to wager on such things.
Odds on other major head coach openings
Milwaukee Bucks
Replacing: Mike Budenholzer – Budenholzer won a title with the Bucks just two years ago in 2021 and was Coach of the Year in 2019. Noticing a pattern? It was Budenholzer's playoff performance outside of that glorious 2021 season that was likely the last straw for a Milwaukee franchise desperate to make the most of Giannis Antetokounmpo's prime. Here are the five candidates with the best odds to be their next head coach:
Monty Williams +350
Nick Nurse +400
Chris Quinn +500
Doc Rivers +750
Tyronn Lue +900
Dark horse: Kenny Atkinson +1150 – Atkinson is a good coach and he's eventually going to get his shot again to prove it at the highest level. He also has experience coaching big stars, something that's necessary in Milwaukee with Antetokounmpo there, although The Greek Freak does appear very coachable.
Outlook: A Williams and Antetokounmpo alliance would be a very popular choice, especially for those wanting to bring in a coach that can match Giannis' magnanimous personality. Williams can instill the right culture in Milwaukee which should have Giannis bought in for the long term. But for right now, Nurse might be salivating at what he can do with a player like Antetokounmpo. Nurse might be the frontrunner for the job.
Philadelphia 76ers
Replacing: Doc Rivers – Just to get the formalities out of the way, Rivers won a title as head coach of the Boston Celtics in 2008 and won Coach of the Year in 2000 with the Orlando Magic. The downside of Rivers the coach, however, is his record in three blown 3-1 playoff series leads and the most Game 7 losses of all time. It was a good time for the 76ers to move on after a disappointing playoff loss. Here's a look at the top potential replacements:
Nick Nurse +350
Sam Cassell +380
Monty Williams +450
Mike Budenholzer +500
Frank Vogel +700
Dark horse: Jay Wright +2000 – The timing lines up perfectly for the two-time NCAA champion coaching legend from nearby Villanova. He retired from college in the spring of 2022, had a year off where he worked as a broadcaster, and now just may be ready to bring his hometown 76ers back to the promised land.
Outlook: Williams is going to get a job if he wants one, and with options running out, he'll bring his culture and relationship building ways to the City of Brotherly Love, but also don't be surprised if Cassell finally gets his big shot.
Phoenix Suns
Replacing Monty Williams – Williams is the only coach on this list to not have won an NBA championship, falling just two games short with the Suns in 2021, the year he was named Coach of the Year. Since then, he's been eliminated from the playoffs in embarrassing fashion two years in a row and with a brand new owner on the scene, the writing was on the wall. The best odds for potential replacements are as follows:
Tyronn Lue +150
Mike Budenholzer +250
Nick Nurse +500
Frank Vogel +750
Kevin Young +850
Dark horse: Tom Izzo +1000 – The new Suns owner is a Michigan State alum. Izzo, the Michigan State coaching legend, was only one other time tied to the NBA and that was when another MSU alum, Cavs owner Dan Gilbert, enticed him with an offer to coach LeBron James. Ishbia and Gilbert openly despise each other. Is this just the next step in their personal billionaire rivalry?
Outlook: There are a lot of rumours that Ty Lue is going to leave the Clippers but don't count on it. Look for the new Suns owner to make a splash, however, and that means passing on these candidates unless he can lock down Nurse. Budenholzer is just not a choice that would excite a fan base. Nash returning to Phoenix would, especially amid reports there were never any issues between him and KD.