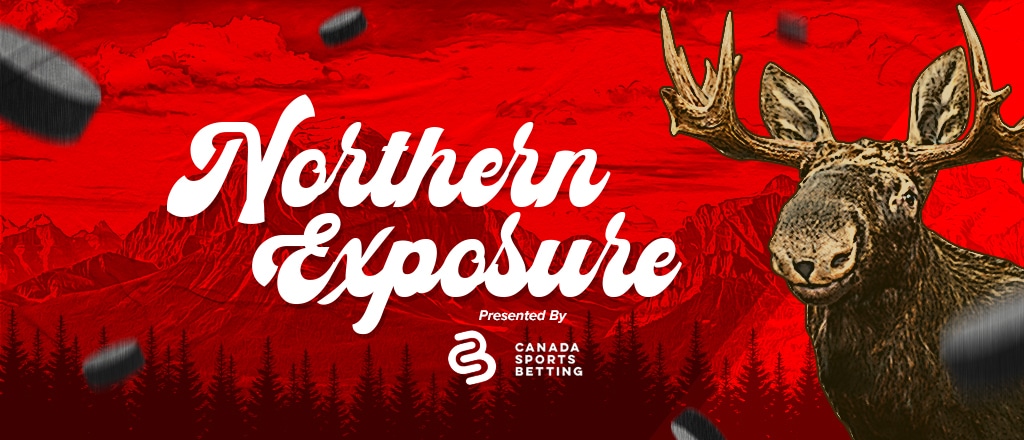 Each week, Canada Sports Betting recaps all the top sports betting and iGaming news in Canada, highlights the event of the week, and takes a look ahead at some of the most intriguing games to bet on over the weekend.
Our top stories this week
Event of the week
Women's World Cup – Canada vs. Nigeria – Thursday, July 20, 10:30 p.m. ET
The FIFA Women's World Cup is officially underway Thursday, but all eyes will be on Canada when it takes on Nigera at 10:30 p.m. ET.
Our country's best finish at the World Cup was a fourth place result at the 2003 event after the women fell to Sweden in the semi-finals. Sweden also bounced Canada again in the most recent World Cup in the Round of 16 in 2019.
Canada, the defending Olympic champions, will be playing in Group B alongside Nigeria, Australia, and the Republlic of Ireland. In its tournament opener, Canada is a -256 favourite to win the match. Nigeria is a huge +700 underdog and a draw can be found at +320 at Sports Interaction.
Our women have the 11th-shortest odds to win the tournament outright (+3267).
Canada Sports Betting will have game previews for every Canada game throughout the tournament. Our first preview is linked above.
SIGA reports record-breaking profits
The Saskatchewan Indian Gaming Authority (SIGA) is reporting record-breaking profits in 2022-23 with $292.6 million in revenue and net income of $126 million.
SIGA, a non-profit organization that offers the only regulated online gambling website in Saskatchewan, operates seven First Nations-owned casinos in the province.
The new online gaming portal, which launched on Nov. 3 of last year, accounted for nearly $5 million of the organization's total revenue. SIGA is the official operator of PlayNow.com in Saskatchewan as per an operating agreement with SaskGaming and it selected the British Columbia Lottery Corporation as its winning online gaming vendor in June 2022. BCLC's PlayNow.com platform is also the only regulated gambling website offered in both of the Canadian provinces of British Columbia and Manitoba.
On Sept. 23, 2021, the Saskatchewan government and the Federation of Sovereign Indigenous Nations (FSIN) announced an amendment to the Gaming Framework Agreement, which was originally signed in 1995, to establish the legal grounds for the digital gaming enterprise to be run by SIGA. FSIN, which represents 74 First Nations in Saskatchewan, and the province established a 50/50 revenue-sharing agreement, making SIGA the only First Nations operator in Canada to have an online gaming deal with any level of government.
"This past year was an important time of recovery for SIGA from the pandemic, as we launched PlayNow.com in Saskatchewan and kept a steady focus on Building Back our most critical resources – our markets, our employees, and our finances. SIGA's efforts were rewarded as a return of revenues to pre-pandemic levels, combined with operational efficiencies, resulted in record-breaking earnings for SIGA," said SIGA President and CEO Zane Hansen in the annual report.
SIGA reinvests all net revenue back into Saskatchewan. Casino net revenue is redistributed – 50% to the First Nations Trust (which is distributed to the 74 First Nations in the province), 25% to Community Development Corporations (CDCs) which reinvests the money back into local community initiatives, and 25%to the provincial General Revenue Fund.
IBIA's match integrity report
The International Betting Integrity Association, the leading global voice on integrity for the licensed betting industry with a goal of combating betting corruption to protect the integrity of sport and of their businesses, released its 2023 Q2 Integrity Report this week.
The organization reported a total of 50 suspicious alerts to relevant authorities on eight different sports in Q2 2023. Only two alerts were issued for North America and they were out of the Caribbean region: a soccer match in Cuba and a tennis match in the Dominican Republic.
Of the 50 alerts reported in Q2 2023, two were related to women's events, 47 for men's events and one for a mixed-gender event. Thirty-four events in Europe were flagged for suspicious activity, with tennis and soccer making up the majority of the alerts.
"The second quarter of the year saw a welcome downward trend with 44% less suspicious alerts compared to Q2 2022, and a near 30% decline in the first half of 2023 when considered against 2022," said IBIA CEO Khalid Ali in an email release. "Much of that decline is a result of collaborative cross-sector efforts headed by the International Tennis Integrity Agency to eradicate match-fixing in tennis, the success of which was highlighted by the prison sentence recently handed out by a Belgian court. That judgment sends a clear and unequivocal message to corrupters that they will be caught, and harsh sanctions imposed."
IBIA's Q1 report stated that 40 total alerts were sent to relevant authorities.
In Canada, the Canadian Centre for Ethics in Sport monitors sport integrity issues domestically.
Match-fixing is one of the most obvious threats to the global sports betting industry.