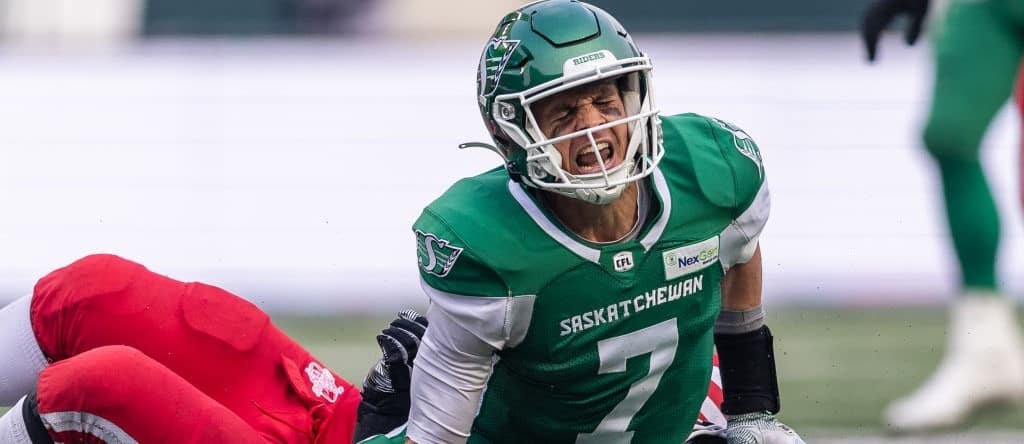 Well, will you look at that. The Winnipeg Blue Bombers, for the first time in seemingly forever, are no longer the team with the shortest odds to win the Grey Cup.
Heading into Week 7, the Toronto Argonauts are the new favourites with +210 odds, just slightly better than the +260 odds bet365's oddsmakers have given the Blue Bombers following their shocking loss last week to the Ottawa Redblacks.
The Argos will put their perfect 4-0 record on the line Friday night against their rivals, the Hamilton Tiger-Cats, while the Blue Bombers will be looking to rebound against the lowly Edmonton Elks on Thursday.
Over the weekend, the Saskatchewan Roughriders will visit the BC Lions and Calgary Stampeders will host the Redblacks.
The Montreal Alouettes will enjoy a bye week before returning to action next week against Calgary.
Here's a look at the latest CFL Grey Cup outright odds, followed by our bet365 Week 7 betting preview:
| | |
| --- | --- |
| Team | Grey Cup Outright Odds |
| Toronto Argonauts | +210 |
| Winnipeg Blue Bombers | +260 |
| BC Lions | +275 |
| Montreal Alouettes | +1000 |
| Saskatchewan Roughriders | +1100 |
| Calgary Stampeders | +1100 |
| Hamilton Tiger-Cats | +1200 |
| Ottawa Redblacks | +2200 |
| Edmonton Elks | +35000 |
All odds courtesy of

Edmonton Elks @ Winnipeg Blue Bombers (-15, 46.5 o/u)
About the Elks (0-6 SU, 1-5 ATS, 2-4 o/u): Can it get any worse for the Elks? Edmonton lost 37-29 to Hamilton last week to fall to 0-6 on the season and extend their home losing streak to a CFL-record 20 consecutive home games. That's right, 20 straight losses. Edmonton's last home win came way back on Oct. 12, 2019 and now the franchise owns the distinction of tying the longest run of consecutive home losses among North America's major professional leagues. MLB's St. Louis Browns lost 20 straight home contests in 1953 before becoming the Baltimore Orioles.
This week, though, there's good news and bad news for the Elks. The good news is that they aren't playing at Commonwealth Stadium this week. But, the bad news is that now they get to play a very pissed off Blue Bombers team on a short week on the road.
The 15.5-point spread for this game is the largest in the CFL this season, and for good reason, as Edmonton has also dropped 10 straight games overall dating back to last season.
About the Blue Bombers (4-2 SU, 4-2 ATS, 3-3 o/u): Well, we didn't see that coming. Winnipeg failed to cover the spread as a double-digit favourite and lost outright last week to the Redblacks in Ottawa in dramatic fashion.
Ottawa's fourth-string quarterback on the depth chart to start the season, Dustin Crum, was held by Winnipeg to just 17 yards of offence in the first half, but he exploded for 351 in the final 30 minutes of the game. In fact, the Bombers held Ottawa to just six points through three quarters and held a 19-point lead early in the fourth quarter before completely imploding to allow the Redblacks to pull off a come-from-behind 31-28 victory in overtime.
It was Winnipeg's second disappointing loss of the season. In Week 3, the Bombers were routed 30-6 by BC. They responded with a dominant defensive performance the following week against Montreal, winning 17-3.
Winnipeg is set to welcome back receiver Kenny Lawler from the suspended list this week. He'll be eligible to play on Thursday and will instantly become one of the team's best offensive weapons. Lawler, who played for the Elks last season, has been one of the top wideouts in the league for the past two seasons, earning All-Star credentials in both 2021 and 2022.
Betting trends:
The Elks are 0-4 ATS in the past four meetings in Winnipeg.
Edmonton is 1-6 ATS in the past seven meetings.
The Blue Bombers are 25-10 ATS in their past 35 home games.
Winnipeg is 4-0 ATS in its past four games after a straight-up loss.
Pick: Blue Bombers -15. Although playing Winnipeg -9 on the first-half spread (-110) might be a stronger play to avoid a backdoor cover with this large spread.
Bet on Elks vs. Blue Bombers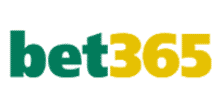 EDM +15
WPG +15
Bet Now!
Toronto Argonauts @ Hamilton Tiger-Cats (+9, 50 o/u)
About the Argonauts (4-0 SU, 4-0 ATS, 3-1 o/u): After enjoying two early bye weeks, the Argos are 4-0 for the first time since 1983. Last week, Toronto earned a 35-27 victory over Montreal to cover the six-point spread.
The team is having early success running the ball, racking up 123 yards on the ground last week. Toronto is averaging a league-best 134 rushing yards per game, and quarterback Chad Kelly and running back A.J. Ouellette are tied for the league lead in rushing touchdowns with four apiece.
Hamilton's defence has been shoddy against the run to this point, allowing an average of 122.4 yards per game (second-worst in the league) and 5.6 rushing yards per play (also second-worst in the CFL).
About the Tiger-Cats (2-3 SU, 2-3 ATS, 3-2 o/u): The Tiger-Cats are building some momentum after posting back-to-back wins following an 0-3 start to the season.
However, the team's quarterback depth is really being tested after backup Matthew Shiltz was placed on the six-game injured list this week after suffering a leg injury last week against Edmonton. Hamilton is already missing QB1 Bo Levi Mitchell also due to a leg injury, so that means Taylor Powell will start for the Ticats on Friday. The team also signed CFL veteran Antonio Pipkin in the wake of the injuries.
Powell completed two of four passes for 47 yards and a touchdown in relief of Shiltz last week and scored the major on his first passing attempt in the CFL. Hamilton rallied behind the quarterback by scoring 24 unanswered points.
Betting trends:
The Argos are 4-1 ATS in the past five meetings.
Hamilton is 2-8 ATS in its past 10 games against East Division foes.
The over is 12-5 in the past 17 meetings.
Pick: Argos -9.
| Home Team | | | Away Team | Date/Time (ET) |
| --- | --- | --- | --- | --- |
| Winnipeg Blue Bombers | -15 | 46.5 o/u | Ottawa Redblacks | July 20, 8:30 PM |
| Hamilton Tiger-Cats | +9 | 50 o/u | Toronto Argonauts | July 21, 7:30 PM |
| BC Lions | -10 | 45.5 o/u | Saskatchewan Roughriders | July 22, 7:00 PM |
| Calgary Stampeders | -4.5 | 44.5 o/u | Ottawa Redblacks | July 23, 7:00 PM |
Saskatchewan Roughriders vs. BC Lions (-10, 45.5 o/u)
About the Roughriders (3-2 SU, 2-3 ATS, 3-2 o/u): Another quarterback bites the dust. Trevor Harris suffered a tibial plateau fracture in his right knee in last week's 33-31 overtime loss to Calgary and will miss significant time with the injury as he requires surgery.
With Harris out, Mason Fine will be called on to lead the offence. Fine, who's in his third season with the Roughriders, started two games at the end of the 2022 season after then-starter Cody Fajardo was benched. After coming on in relief last week, Fine completed six of eight pass attempts for 116 yards, with two touchdowns.
About the Lions (4-1 SU, 4-1 ATS, 2-3 o/u): The Lions are coming off a bye week, and they're 4-1 overall and 2-0 at home through five games.
BC's defence has been phenomenal to this point, leading the league in points allowed per game (17), yards allowed per game (287), and passing yards allowed per game (202.4). The unit is also second in the league in sacks with 21, one behind the Bombers.
Vernon Adams Jr. is playing at an elite level, throwing for 1,540 yards (second in the league behind Winnipeg's Zach Collaros), and nine touchdowns (also second behind Collaros). Dominque Rhymes has been Adams Jr.'s preferred target, with the wideout hauling in a CFL-best five touchdown passes.
Betting trends:
The Roughriders are 5-0 ATS in their past five games at BC.
The under is 4-1 in Saskatchewan's last five road games.
BC is 5-0 ATS in its last five home games.
Pick: Lions -10.
Bet on Roughriders vs. Lions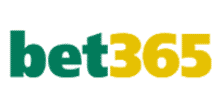 SSK +10
BC -10
Bet Now!
Ottawa Redblacks @ Calgary Stampeders (-4.5, 44.5 o/u)
About the Redblacks (2-3 SU, 2-3 ATS, 1-4 o/u): Ottawa is flying high after last week's improbable win over the Bombers, and if you can believe it, the Redblacks have a chance to leapfrog into second place in the East Division with a win this week and a Ticats loss.
As previously stated, Crum was exceptional in his first career CFL start, finishing the game with 261 passing yards, 103 rushing yards, and two touchdowns. He also proved he can perform in the clutch after driving the Redblacks down the field late in the fourth quarter and scoring a touchdown and adding a two-point conversion to send the game to overtime. He then sealed the victory with a 29-yard dash into the end zone in extra time.
Overshadowed in the win was another stout performance from Ottawa's defence, which ranks second in the league in points allowed per game (20.2).
About the Stampeders (2-3 SU, 2-3 ATS, 2-3 o/u): The Stamps needed a late field goal to prevail 33-31 over the Roughriders last week, but they got a crucial win to improve to 2-3 on the season.
Perhaps more importantly, quarterback Jake Maier had a solid game, completing 26 of his 37 pass attempts for 315 yards and two touchdowns. He also threw an interception, but his improved performance is a good sign for the Stampeders heading into this matchup after a somewhat slow start to the season.
Calgary's defence didn't allow the Roughriders to score an offensive touchdown until late in the fourth quarter. Linebacker Micah Awe continues to be a monster and leads the league with 46 tackles, nine more than the second-ranked player on the list. Defensive linemen James Vaughters and Mike Rose are also amongst the league leaders in sacks, with five and four, respectively.
Betting trends:
The under is 4-0 in the past four meetings.
The under is 5-1 in Ottawa's last six games.
The Stampeders are 7-21 ATS in their past 28 home games.
Pick: Stampeders -4.5.