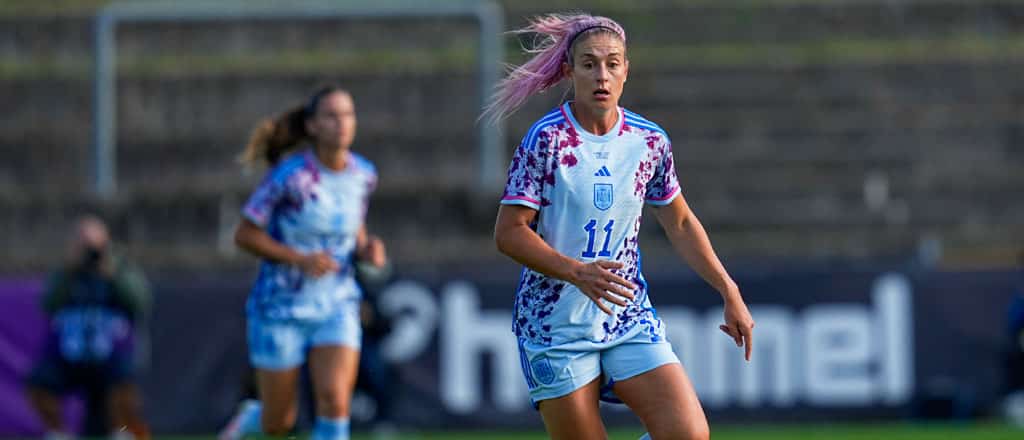 The 2023 FIFA Women's World Cup in Australia and New Zealand is just days away, and we're coming at you with previews of every group in the tournament, featuring odds from our friends at bet365. In anticipation of that opening match and each to follow, Canada Sports Betting will continue to spotlight each match day's fixtures with daily previews!
In this preview, we'll be focusing on Group C. The group features two of the top teams in the world in Spain (6th in FIFA's world rankings), and Japan (11th), along with Costa Rica (36th) and Zambia (77th).
Group C Team Previews
Spain
Spain come into this tournament on a run of incredible form, losing just two games in the past two years and only drawing once. In 2023 specifically, their only non-victory was a loss to Australia in the Cup of Nations, a round-robin tournament where they finished second with wins over Jamaica and Czechia (Czech Republic). Following that, they've won five consecutive friendlies, including four consecutive clean sheets in a 21-0 run against China, Panama, Denmark, and a 9-0 tournament warm-up win against Vietnam on Friday.
Historically, Spain is a relatively new contender in the WWC, first qualifying for the Canadian-hosted 2015 tournament, where they went winless. They secured their first victory in 2019 and advanced to the Round of 16, but had the misfortune of beginning their knockout stage with the United States as their opponent. Building from the ground up with their youth (who recently took the U17 and U20 World Cups), Spain enter this tournament recharged and reloaded, ready to enter a golden generation. Can they show the world what they're made of this time around?
Player to Watch: Alexia Putellas
Leading the way for Spain is the 29-year-old Putellas, who when healthy is considered by many to be the best women's footballer on her side of the ocean, if not in the world today. Putellas, who also goes simply by Alexia, has had a decorated club career, making stops in Espanyol and Levante before joining and captaining Barcelona. She is the second-most tenured player in Barca history, appearing 281 times and scoring 126 goals.
Internationally, this tournament will be a bit of a revenge tour for Alexia, who didn't get the chance to add Euro 2022 to her 101-cap career with the national team. An ACL injury suffered in pre-tournament training kept the midfielder out of the tournament, though she's been back to playing since April, ready for another crack at the international stage.
Japan
Japan was one of the first countries to fully embrace women's football, building an infrastructure for talent as far back as the 1970s. But they've had their ups and downs over the years as well, seeing a decline in the 90s only to rise to new heights at the end of the aughts and turn of the tens, winning the 2011 World Cup, and picking up second place in both the 2012 Olympics and 2015 World Cup. Their 2019 appearance was a bit of a dip, seeing them win just once in groups before losing in the Round of 16 to the Netherlands, but they come back eager to go on another run with a young squad this year.
The Nadeshiko had a poor start to 2023 with two losses in the SheBelieves Cup, but a commanding win against Canada (sigh) gave them an opportunity to end the tournament on a positive note, which they've followed with two more wins in their last three international games. Japan have a good opportunity to gain some momentum in the group stage, as they get Zambia and Costa Rica before having to take on Spain on July 31.
Player to Watch: Mina Tanaka
Japan boasts one of the youngest squads at this tournament, a point made most clear with Tanaka being their oldest player, a grizzled vet at just 29 years old. Tanaka has played for the national team since 2010, and the senior team since 2013, scoring the first of her 24 international goals in her debut. Her most productive year internationally was 2018, where she beat opposing keepers eight times in 15 games.
In club play, Tanaka has been a bit of a legend in Japan's domestic leagues, as the physical forward led the Nadeshiko league in scoring four years in a row between 2016 and 2019, winning MVP in the final two years and helping Nippon TV Beleza win the championship in all four years, plus 2015 prior to that. As the WE League has become the top league in Japan, she added to her team trophy case with another championship in 2022.
Zambia
The Copper Queens have an opportunity to really assert themselves in this World Cup, making their first-ever appearance in the tournament this year. Getting to this point was a difficult process, with the federation only periodically attempting to qualify over the years, failing in 1995, 2003, 2007, 2015, and 2019. Their breakthrough came shortly after that last failure, though, as they qualified for the 2020 Olympics. It didn't go great for them, as they went winless and suffered their worst-ever defeat (10-3 to the Netherlands), but it was still a learning experience for the group. They carried that momentum into the 2022 Africa Cup, where they went undefeated in the group stage and eventually finished in third place.
This year has been touch and go for the group, who won four of their games (a mix of friendlies and the Turkish Women's Cup), lost four, and drew one. They do come in with some excitement, though, as their last game before the tournament saw them beat second-ranked Germany by a 3-2 score. This likely isn't the year for serious contention for Zambia, but it is one where they can show the world they belong, and their own country that they're worth investing further into.
Player to Watch: Barbra Banda
Just 23 years old, Banda has already built up quite a reputation for herself in the world ranks, particularly in Africa. Joining the Zambian national team in 2016, the 5-foot-11 forward already has 39 goals to her name, but none more famous than the six scored in back-to-back hat tricks against the Netherlands and China in the 2020 Summer Olympics.
Banda's club play in recent years has been split between two seasons in Spain with Logroño, where she scored 16 goals in 28 games, and the Chinese Super League club Shanghai Shengli, where she's been a top scorer since 2020. Banda also dabbled with boxing growing up, even beginning a professional career there, before focusing herself fully on soccer.
Costa Rica
Last up we have Costa Rica, who come into this tournament hoping to just hold on, for the most part. To say that the last two years have been unkind to the team would be an understatement, as they've posted a record of two wins, 11 losses, and three draws in international play. The glass-half-full perspective would be to point out that they did get their first win of the calendar year just two weeks ago against Haiti, but this group will require a higher level of play than that – especially since they draw Spain and Japan right off the top, perhaps demoralizing the squad before getting to a more level opponent in Zambia.
This is Costa Rica's second appearance in the tournament, previously qualifying in 2015, where they drew two games to Spain and South Korea but lost to Brazil. The current squad largely plays professionally within the Costa Rican Women's Premier Division, with all but seven players on the final roster playing for Alajuelense, Saprissa, or Sporting San José.
Player to Watch: Raquel Rodríguez
Born and raised in Costa Rica, Raquel "Rocky" Rodríguez has played most of her key development and senior years in the United States. After four years at Penn State University which culminated in being named the best college soccer player in the nation, Rodríguez was selected second overall in the 2016 NWSL Draft, and spent her first four years of her pro career with Sky Blue FC (now Gotham FC).
From there, she's moved over to Canadian legend Christine Sinclair's Portland Thorns, winning an NWSL championship in 2022. On the international front, the attacking midfielder has been with the senior team since 2008, scoring 55 goals for them, most important of which being the nation's first-ever World Cup goal back in 2015.
Group C Winner Odds
The group seems like a bit of a two-headed beast, with Spain very likely to sweep the table and Japan likely to grab the second seed by beating the bottom-feeders. Stranger things have happened, but both Zambia and Costa Rica have serious uphill battles to beat two much more successful footballing nations.
Group C World Cup Winner Odds
Once things get out of the groups, Spain has the best shot at going the distance, with bet365 giving tying them with England for the second-shortest odds to win the whole thing. Japan's +2500 odds sit them in ninth.