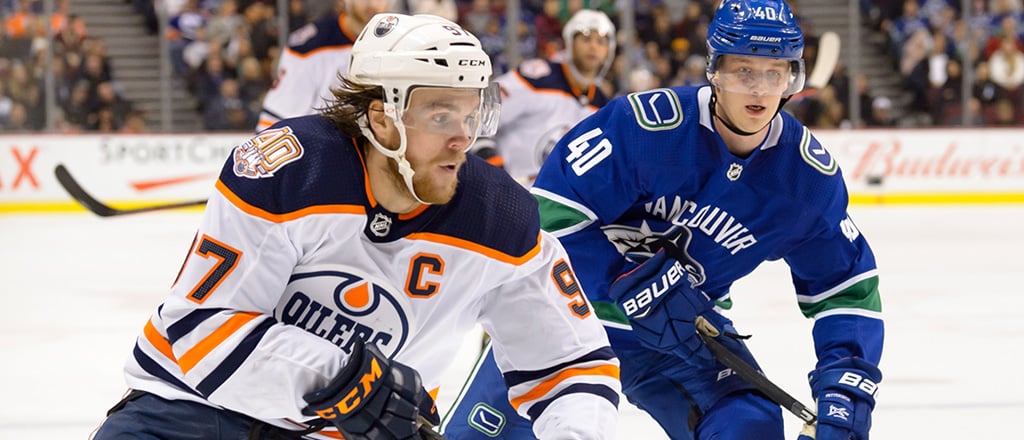 The National Hockey League season is nearing closer and closer, with camps just a couple weeks away! Over the past month, we've looked at some of the projections for the four divisions (Atlantic, Metropolitan, Central, and Pacific), and today we'll take a more focused look at the seven Canadian teams as they approach training camp, using odds from bet365. Let's dive in!
Calgary Flames
Last Season: 38-27-17 (93 Points), 5th Pacific, Missed Playoffs
Futures At A Glance: 94.5 Points (Over -110, Under -110), +650 to Win Division, +3000 to Win Stanley Cup
Noteworthy Additions: Yegor Sharangovich (Trade)
Noteworthy Subtractions: Tyler Toffoli (Trade)
Awards Threats:
This Year's Main Objective: Get back into the playoffs
The Calgary Flames are at a bit of a crossroads right now, but are also in a situation to make a lot of it go away. Last year came with some disappointment as the team took a deep standings dip, with many pointing to the blockbuster trade with Florida which saw MacKenzie Weegar and Jonathan Huberdeau come in for Matthew Tkachuk as the reason why, along with the departure of Johnny Gaudreau via free agency. While those moves didn't help, particularly with Huberdeau having a shockingly lesser season compared to 2021/22, Calgary's issues came largely in struggles with the coin toss, losing an incredible 17 games in overtime. While a trade with New Jersey that sent Tyler Toffoli out for Yegor Sharangovich and draft capital has taken away a little bit of finishing touch, the team is still capable of exceeding it's results from last year.
So, while new GM Craig Conroy will have work to do if it doesn't go to plan this year, it's worth it for them to stay the course for a bit and see where this goes. One thing worth noting here – new coach Ryan Huska could be a Jack Adams sleeper at +2800 if the team does bounce back, though voter fatigue could set it with Darryl Sutter, the man he replaced, having won for a turnaround of his own just two years ago.
Calgary Flames to Win Stanley Cup
BET BOOSTED from +3000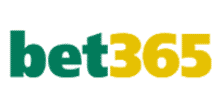 +4000
Edmonton Oilers
Last Season: 50-23-9 (109 Points), 2nd Pacific, Eliminated In Round 2
Futures At A Glance: 105.5 Points (Over -110, Under -110), +210 to Win Division, +900 to Win Stanley Cup
Noteworthy Additions: Connor Brown (Signed)
Noteworthy Subtractions: Kailer Yamamoto (Trade), Klim Kostin (Trade)
Awards Threats: Connor McDavid (Hart, Rocket Richard), Leon Draisaitl (Hart, Rocket Richard), Jay Woodcroft (Jack Adams)
This Year's Main Objective: Chase the Stanley Cup
The Oilers really have no choice this year but to push forward and go for it. Now, as long as you have Connor McDavid and Leon Draisaitl in their primes, "have no choice" is a bit of a given, because any year where you aren't chasing Stanley is a waste of time. But as the lack of significant moves shows, Edmonton are in a pretty tough spot for moving the roster around. Yamamoto and Kostin were both shipped off to Detroit in a salary-shaving move, and while Connor Brown brings good value for this year at $775,000, the Oilers are taking advantage of a performance bonus exemption for injured players to push another $3,225,000 to him next season.
The team is already up to the ceiling for this year, will lose most of the cap increase next summer to the Brown bonus carry-over, and have raises to McDavid, Draisaitl, and the recently-bridged Evan Bouchard to pay in summers 2025 and 2026.
So the time is now, but thankfully, the top-end talent is there, the second layer is sound, and while Edmonton probably wishes they could tinker just a little more, they're in the elite class all the same. The key to this year will be between the pipes – if Jack Campbell can rebound, and/or Stuart Skinner can have a better playoffs, a deep run could be in the cards.
Edmonton Oilers to Win Stanley Cup
BET BOOSTED from +900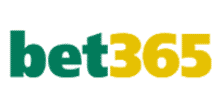 +1000
Montreal Canadiens
Last Season: 31-45-6 (68 Points), 8th Atlantic, Missed Playoffs
Futures At A Glance: 71.5 Points (Over -110, Under -110), +7500 to Win Division, +12500 to Win Stanley Cup
Noteworthy Additions: Alex Newhook (Signed), Casey DeSmith (Trade)
Noteworthy Subtractions: Denis Gurianov (UFA), Jonathan Drouin (UFA), Mike Hoffman (Trade)
Awards Threats:
This Year's Main Objective: Stay healthy and let the rebuild ride
As mentioned in our Atlantic Division points preview, I could see the Habs outplaying their projections this year. 2022/23 saw Kirby Dach, Cole Caufield, Mike Matheson, Jake Evans, Sean Monahan, Brendan Gallagher, Arber Xhekaj, Juraj Slafkovsky, and others all miss 20+ games to injuries. It saw the emergence of Rafael Harvey-Pinard, but only for 34 games. Goaltending remains an obvious concern, and the hype around the Blue Line feels more like a "young people are playing games" situation than one of true elite talent at this current stage, but Martin St. Louis has done a good job keeping this group focused, and if they can keep themselves healthy, it should lead to a few more wins. Probably best that it's not too many – the team is still clearly thinking rebuild for at least one more year – but some progress would likely be good for morale as well.
Montreal Canadiens to finish with over 71.5 points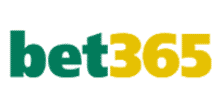 -110
Ottawa Senators
Last Season: 39-35-8 (86 Points), 6th Atlantic, Missed Playoffs
Futures At A Glance: 91.5 Points (Over -110, Under -110), +1000 to Win Division, +3300 to Win Stanley Cup
Noteworthy Additions: Vladimir Tarasenko (Signing), Joonas Korpisalo (Signing), Dominik Kubalik (Trade)
Noteworthy Subtractions: Alex Debrincat (Trade)
Awards Threats:
This Year's Main Objective: Make push towards a playoff spot
The Senators were the hottest kids in town last summer, with many feeling that their aggressive additions were enough to catapult them into a playoff spot. Instead, they still landed pretty far out of the mix. Nevertheless, the team – now armed with soon-to-close new ownership – has continued to build off of the nucleus they were originally so high on, acquiring Jakob Chychrun at the deadline, pivoting Alex Debrincat after the experiment proved to not be to his liking, and adding a few other key support pieces this summer in Tarasenko and Korpisalo. The latter might be the most important of them all, as Ottawa's goaltending rotation combining for an 0.895 save percentage was among their biggest downfalls in 2022/23.
The hope here is that the bolstered group will look closer to what was expected last year. That could be a very good team in the best case scenario, but for now, being closer within the playoff mix would likely be considered a win. The future is, for the first time, truly looking up in Ottawa, so pressure for everything to happen at once isn't super high, though it would be nice.
Ottawa Senators to finish with over 91.5 points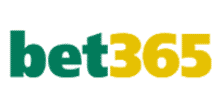 -110
Toronto Maple Leafs
Last Season: 50-21-11 (111 Points), 2nd Atlantic, Eliminated In Second Round
Futures At A Glance: 106.5 Points (Over -110, Under -110), +200 to Win Division, +800 to Win Stanley Cup
Noteworthy Additions: Tyler Bertuzzi (Signing), Max Domi (Signing), John Klingberg (Signing)
Noteworthy Subtractions: Justin Holl (UFA), Alex Kerfoot (UFA), Michael Bunting (UFA)
Awards Threats: Auston Matthews (Hart, Rocket Richard), Matthew Knies (Calder), Sheldon Keefe (Jack Adams)
This Year's Main Objective: Chase a Stanley Cup, but it's complicated
Speaking of pressure, there might not be a team in North American sports with more of it right now than these Toronto Maple Leafs. The team finally broke it's 19-year drought without a playoff series win last year, but as a perennial member of the contender class for the last five, the goodwill from that dissipated about five seconds after they lost to the Florida Panthers in round two. That Florida would go on to the Stanley Cup Final doesn't numb the pain, since such an "honour" has occurred for Toronto in four of the last five years, and fans would rightfully much rather see their group in that spot.
So the only thing you can really do is go for it, though someone thinking long-term might argue that being spend-cautious on assets in this year and next to be ready for a pocket where they can replenish their prospect pool and actually run their superstars through a rising salary cap might play to their advantage. Nevertheless, when you have Auston Matthews, Mitch Marner, William Nylander, John Tavares, and other supports, you have to make your pushes while you have them. The additions of Bertuzzi, Domi, and Klingberg give them some offence-first support that has arguably been missing from the depths of the lineup in recent years, and the spread of talent in the Atlantic puts Toronto in a good spot to finally get a division title out of the thunder-dome. Nevertheless, the spring is all that matters, and while books like bet365 put Toronto at the shortest odds to win the Stanley Cup, we'll all believe it when we see it.
Toronto Maple Leafs to Win Stanley Cup
BET BOOSTED from +800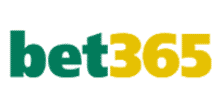 +900
Vancouver Canucks
Last Season: 38-37-7 (83 Points), 6th Pacific, Missed Playoffs
Futures At A Glance: 88.5 Points (Over +100, Under -125), +1300 to Win Division, +5500 to Win Stanley Cup
Noteworthy Additions: Carson Soucy (Signing)
Noteworthy Subtractions: Oliver Ekman-Larsson (Buyout), Ethan Bear (UFA)
Awards Threats: Quinn Hughes (Norris)
This Year's Main Objective: Build on the second half of the season
For all the gripes I have with the up-and-down JT Miller, he was dead on in calling last season a "shitshow" for the Vancouver Canucks. The lingering cloud of Bruce Boudreau's drawn-out dismissal left a sour taste in many people's mouths and was just headliner in a festival of misfortunes and bad decisions that led Vancouver to a horrendous first half of their season. That's not to say that it was all bad for them, as several players had career years (Elias Pettersson, Quinn Hughes, pseudo-rookie Andrei Kuzmenko to name a few), and the team's record upon Rick Tocchet's replacement of Boudreau on the bench was 20-12-4, a more than respectable 100 point pace.
It's hard to say whether that can be straight-drawn to the following season. If it could, the Boudreau saga probably doesn't happen in the first place, as he had his own bump when he came in the year before. But it does provide a glimmer of hope, as does the expectation of having players like Ilya Mikheyev at their full health, the possibility of a full(er) season from Anthony Beauvillier, potential re-emergences for Vasili Podkolzin and Nils Hoglander, and the what would be biggest for the Canucks – much better goaltending, either through a bounce-back for Thatcher Demko, or even just him playing like the less-good version of himself for more games, which would still be an improvement on the awful backup goaltending they got last season.
Canucks ownership will always be looking towards the playoffs, and I don't think that's completely unattainable, but the biggest things for me would simply be getting the team to a state of consistency, convince Pettersson that the progress is legitimate and that it's worth his time to sign an extension, and then set their sights on 2024/25.
Vancouver Canucks to finish with over 88.5 Points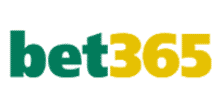 +100
Winnipeg Jets
Last Season: 46-33-3 (95 Points), 4th Central, Eliminated In Round 1
Futures At A Glance: 91.5 Points (Over -110, Under -110), +850 to Win Division, +4000 to Win Stanley Cup
Noteworthy Additions: Gabriel Vilardi (Trade)
Noteworthy Subtractions: Blake Wheeler (Buyout), Pierre-Luc Dubois (Trade)
Awards Threats: Rick Bowness (Jack Adams), Josh Morrissey (Norris), Connor Hellebuyck (Vezina)
This Year's Main Objective: Find out what you are by the trade deadline
Last but not least we have the Jets, who remain in flux after a complicated offseason. Former captain Blake Wheeler was bought out to clear up cap space and initiate a culture reset, and Pierre-Luc Dubois' trade request was fulfilled with a deal that gives the Jets a fine young forward in Gabriel Villardi, along with a few other players and assets.
This is likely a net subtraction from a hockey perspective, but if the team feels the issue is within the group and that the outgoings contributed to that, we'll see how it impacts the Jets' play. Other top core players like Connor Hellebuyck and Mark Scheifele were rumoured to be on the block as well, though nothing materialized. Depending on how this year progresses, we could see mid-season moves for both of them, along with some consideration for the futures of the likes of Kyle Connor, Nikolaj Ehlers, and Josh Morrissey.
Morrissey, aside from potential movement, is a player I remain curious about. Until last year, he hadn't quite met the hype surrounding him, and suddenly saw himself pole vault into a fifth-place finish for the Norris Trophy at the age of 27. Whether or not he can do that again remains a big question that could have impact on where this season goes for Winnipeg.
Winnipeg Jets to finish with over 91.5 Points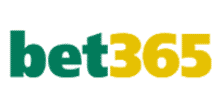 -110