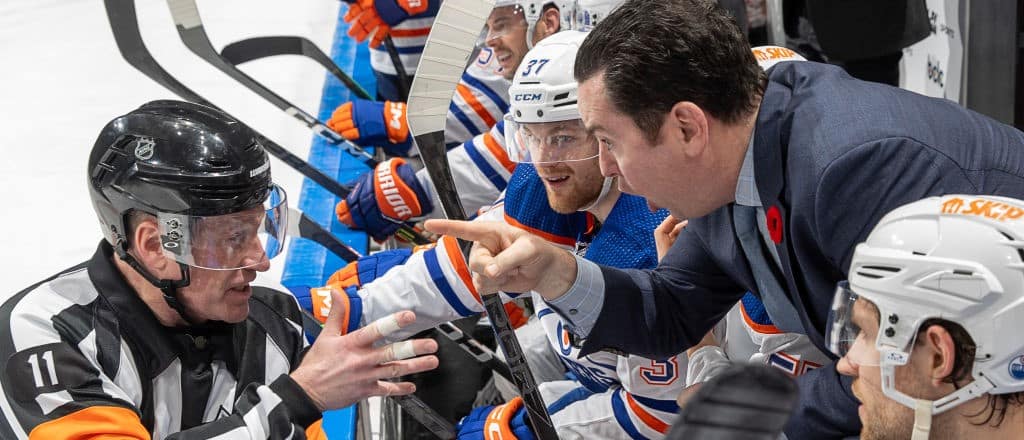 We're already a month into the 2023-24 NHL season, but if you haven't been tuning into The Puck Portfolio on weekdays, fear not. There are still (does some quick math) 1,059 games left to watch and (potentially) bet on. It's just getting good.
Favourites No More
Nobody could've predicted that the NHL standings would look like this, but that's what makes it fun. If betting was easy, we'd just pick the favourite and be done with it, but although favourites have won 61.8% year-to-date, it's still not enough to really overcome the bookmakers' juice.
Especially if you've been bullish on the Oilers. Edmonton has gone 4-10 straight up on the moneyline, making it the second-least profitable team behind the San Jose Sharks, who have gone 3-13 and haven't been a favourite yet this season. I projected that this team would breeze through the regular season, but I didn't have any interest in betting on them to have success in the playoffs, and I still don't even if their odds have tanked. The Oilers are a good team, but they're not deep enough to be a great team if Connor McDavid is being nagged by injuries.
| Event | Odds |
| --- | --- |
| To Win Stanley Cup | +2000 |
| To Win Western Conference (Playoffs Included) | +800 |
| To Win Pacific Division | +3000 |
Make your plays on NHL action at

Who Will Win The Pacific Division?
Between Edmonton's brutal start, the Canucks being virtually unstoppable, and the Golden Knights' continued dominance, I don't blame you if haven't had time to realize that the Los Angeles Kings are the best team in the Pacific Division. Los Angeles ranks first in expected goals percentage at 5-on-5, according to Evolving Hockey, and no team is scoring more goals per 60 minutes.
The Kings' defence has some holes, but they're all between the pipes. They make up for it by being one of the best teams in the league at suppressing scoring chances. Before their win over the Golden Knights last week, the Kings were +350 to win the Pacific Division, and now NorthStar Bets is down to +250.
CSB's NHL Projection Model predicts the Kings will win the Division 34% of the time, which converts to +191 odds. Their schedule is only going to get easier, in fact, they have the easiest remaining schedule in the NHL according to our Strength of Schedule (SOS) page. I don't know that this team is solid enough to win three or four rounds in the playoffs, but they're strong enough to carve up the regular season, by the looks of things.
Kings to win Pacific Division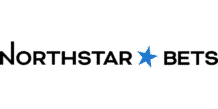 +250
Home-Ice Advantage
Home teams are 52.2% on the season, but the home team's average odds imply a 53.9% chance. Home teams won 52.3% of the time in 2022-23, and 53.7% the previous season. Seems like the market is overvaluing home-ice advantage.
It could be due to some other factors, like rest and fatigue, but here's some more proof that home ice doesn't have the kind of impact the odds suggest. Home underdogs have won just 38.8% of their games as of Nov. 14. That would be fine if bettors were getting +160 odds, but these bets have been priced at +133 on average right before the game starts, which implies a 42.9% chance.
There's a big gap between how these bets are performing and how they're priced at puck drop and it's not in the bettor's favour. So, when betting on a home underdog, bet early, and you might end up with enough value to profit in the long term. Home ice doesn't turn bad teams into good teams.
NHL Global Series
Speaking of home ice, there are four games being played outside of North America this week as four teams are in Stockholm, Sweden for the NHL Global Series. Toronto, Ottawa, Detroit, and Minnesota are the participants. Here's the schedule and the start times:
Home ice already has a very small impact on the game, and you can bet that it will be nonexistent with all four teams travelling across the world to play in a foreign arena on an Olympic-size ice surface. There's nothing familiar about it and that adds more uncertainty to the mix.
The start times are a little weird, but I don't mind it at all. It's all about growing the game in other parts of the world, and besides, it's not like my internal alarm clock will let me miss Sunday's game.
Don't forget to tune into The Puck Portfolio weekdays on the Canada Sports Betting YouTube channel and wherever you get your podcasts to get free NHL projections and picks to help inform your handicapping and hockey betting.