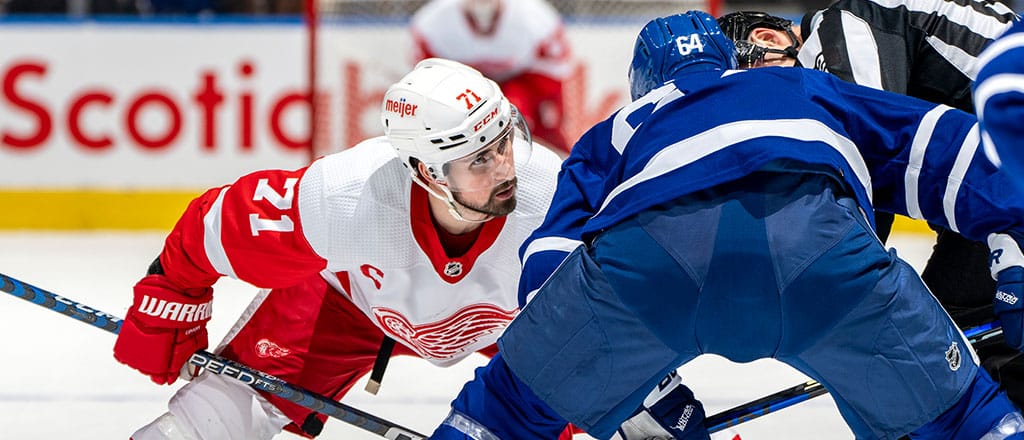 Welcome to another week of National Hockey League action! Every Monday, Canada Sports Betting will be providing a breakdown of the NHL schedule, in collaboration with our friends at Northstar Bets. This breakdown includes a look at rest days, a massive difference-maker when it comes to betting implications, that you won't find anywhere else! Figure out who has a mismatch, who is going to be tired, and who might be too rested and out of sync with our day-by-day dissections! Without further ado, here's a look at this week's schedule.
NHL Games on Monday, Nov. 13
Rest Notes: Everyone is coming off a Saturday game and a Sunday off. Not a lot of action of action Monday, with most of the hockey world focused on the Hockey Hall of Fame inductions.
NHL Games on Tuesday, Nov. 14
Rest Notes: This is a pretty well-rested day, without much in the name of schedule mismatches. There are some load streaks though, with Columbus, Montreal, and Dallas all playing their third game in four nights, and San Jose playing its fourth in six.
NHL Games on Wednesday, Nov. 15
Rest Notes: The Anaheim Ducks, whose relative decency while being young and scrappy has been one of the league's more pleasant surprises out of the gate, are the only team on a back-to-back on Wednesday.
NHL Games on Thursday, Nov. 16
Rest Notes: Two big mismatches here, as Chicago has three days off to Tampa's one, and Los Angeles has four to Florida's three. A few back-to-backs here, and Columbus and Montreal are playing their fourth in six. The opening game of the day is part of the NHL's Swedish tour, so consider heavy travel for both teams.
NHL Games on Friday, Nov. 17
Rest Notes: A massive schedule mismatch to the point of diminishing returns for Toronto and Detroit. The Leafs have nearly a week off, which allows for recovery but can make a team stale, especially when they're travelling halfway across the world. Detroit will be playing the back half of a back-to-back. In the late evening game, Florida will have a back-to-back but will only be travelling from Los Angeles to Anaheim. It'll be the third game in four nights for the Ducks as well.
NHL Games on Saturday, Nov. 18
Rest Notes: It's a huge day on the NHL schedule, with all but six teams playing across a nearly 12-hour run of start times. Minnesota joins the Swedish mix with five days off to Ottawa's one, which might actually play closer to the Senators' favour as they'll have already gotten their first neutral-site game in. The Jets will be wrapping up a back-to-back against the Coyotes, the Islanders will be playing their third in four against the Flames, and the Kraken and Canucks will both be playing their third in four against each other in the Battle for Cascadia.
NHL Games on Sunday, Nov. 19
Rest Notes: A lot of back-to-backs and heavy workloads here. Columbus is both on a back-to-back and playing its sixth game in nine days, which is a really tough spot. Minnesota might have the worst schedule of the whole Swedish tour, coming in late with very extended rest, and then playing a back-to-back 21 hours later. The Ducks have the rest advantage with their day off before facing St. Louis, but it'll still be their fourth in six days, meaning they aren't going to be super fresh either.