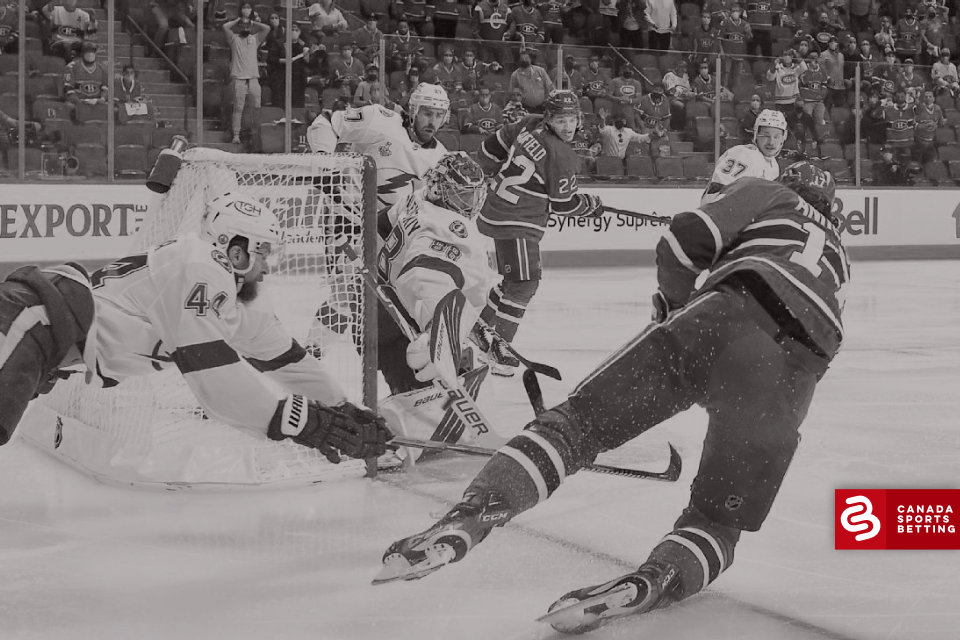 Canadian hockey fans have it made. There is no shortage of ways on how to watch the NHL. Whether it's TV stations or online streams, fans can tune in using their phones, tablets, or kick it old school by watching on television. Gone are the days where you had to go to one room and wait for one time to watch the NHL. Here are the many ways to watch the NHL in Canada.
How to Watch Every NHL Game in Canada
All the NHL games are available to watch in Canada, it's just a matter of how you are going to watch those games. NHL games will be available in varying degrees depending on who is playing. Canadian teams gain a strong preference by the local networks. But any fan willing to pay or be resourceful can watch any NHL game, even out-of-market ones.
Here are the most common ways you can use to watch your favourite NHL games in Canada:
Cable Television: the traditional way to watch the NHL is arguably still the best. The availability of NHL games depends on the package you have. Here are the channels you'll want to be familiar with as these are the primary NHL broadcasters:
CBC: "Hockey Night in Canada" is an age-old tradition in this wonderful country. This channel is available with even the most basic cable package. In fact, viewers can pick up CBC with an old-time antenna. CBC broadcasts hockey games featuring mostly Canadian teams during Saturday evenings but also during the Stanley Cup Playoffs. The traditional times for Hockey Night In Canada are 7:00 PM ET for the evening game, and 10:00 PM ET for the late night game.
Rogers Sportsnet: Sportsnet is the biggest NHL game broadcaster in Canada; the network is available in many formats and separated according to the region: Ontario, East, West, and Pacific. Additionally, there is Sportsnet 360 and Sportsnet One. Sportsnet is available in select cable packages. Rogers owns the National rights for the NHL in Canada. The deal between the NHL and Rogers was signed in 2013 for a whopping 12 years and $5,232,000,000, and will extend through the 2025/26 NHL season. As such, they are the primary place to check for Canadian-broadcasted games, and will often work as a compliment to Hockey Night in Canada, which they now produce for CBC, on Saturdays. Sportsnet will also occasionally broadcast American feeds of games throughout the week.
TSN/RDS: The Sports Network is the second-biggest NHL game broadcaster in Canada; the network is available from TSN to TSN 5. Like Sportsnet, this network is available in select packages. While TSN used to split the national package with Rogers, and likely will again at the conclusion of the current national TV deal, they focus largely on regional games for teams such as the Toronto Maple Leafs, Winnipeg Jets, and Ottawa Senators.
NHL Network: Although primarily an NHL news service, the NHL network will air the occasional NHL game or two. It is available as part of an additional sports package from most cable providers. NHL Network is also an option for things like the Trade Deadline and the Draft.
NHL Centre Ice: available only as a separate package, NHL Centre Ice broadcasts the out-of-market NHL games. Don't expect to find many games on here involving Canadian teams.
City TV: Owned by Rogers, which also owns Sportsnet, on rare occasions they will broadcast NHL games. City TV is usually part of basic cable packages. Most frequently, you'll see them used for spillover matchups on Saturday when Hockey Night in Canada is giving someone else priority.
TVA Sports & RDS: These two providers are the way to go for French-language broadcasts. RDS is the French equivalent of TSN and covers all of the Montreal Canadiens' non-Saturday games, while TVA Sports mirrors Sportsnet's typical availability and compliments Hockey Night in Canada for the Habs, with the Ottawa Senators and the occasional other games sprinkled into the lineup as well.
Streaming Services in Canada
Streaming Service: The "new" way of watching NHL games can be done wherever you have an Internet connection. That could be from your phone, laptop, or smart TV. The networks listed above also have their own streaming services. But we'll cover three of the mainstreaming networks you'll want to have if you don't have the respective channels:
Sportsnet+ (formerly Sportsnet NOW): Sportsnet's mainstreaming service. You can either subscribe to this streaming service directly or access it via your cable plan. Subscribing to Sportsnet+ directly gives you access to some online-exclusive content. There are two main packages you can subscribe to (with two pricing plans each): SN+ and SN+ Premium although the basic SN+ covers most of the NHL games. 
TSN Direct: This is TSN's main streaming service. Like SN+, you can either access this by subscribing directly to it or via your cable plan. Unlike SN NOW, TSN has one main package you subscribe to with three pricing plans.
NHL Live: this is like cable's Centre Ice; NHL Live also gives you the ability to watch out-of-market games. This is a service available through the NHL app or on NHL.com. And this is available in Canada only.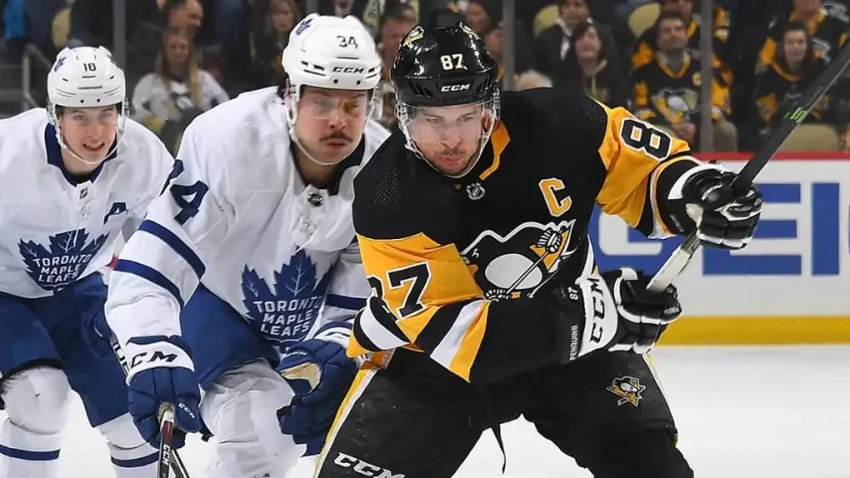 All Seven Canadian Teams and their Regional Availability
Canada boasts seven proud hockey teams. Although one has yet to win the Stanley Cup this millennium, all of them are worth watching. Each team can be restricted to a specific market within the country. What does this mean?
What is a Market? Region? Blackout?
We've been using this term or "out-of-market". This means that certain teams and games will be available only within a certain region in Canada. Remember the different Sportsnet channels we listed a while ago? Each is specified to a certain market.
Sportsnet owns the regional rights for four of the seven Canadian teams and can region-lock each one of them. This means that outside of the team's dedicated region or market, it will not be broadcasting anywhere else. This is also called a "blackout." If you access a game that is blacked out, you will see a message on your television or device claiming that you do not have access to the game.
Sportsnet has assigned the following teams and regions together:
Sportsnet does also still carry the other three Canadian teams but only their nationally-televised games will be broadcast. They've assigned Winnipeg to Sportsnet East, which covers Manitoba and the westmost portions of Northern Ontario.
TSN owns the regional rights to the remaining three Canadian teams. Just like Sportsnet, TSN can region-lock or blackout these broadcasts.
TSN has assigned the following teams and regions together:
Montreal Canadiens: exclusive to RDS in the Quebec region and also available on TSN2 for the English-language broadcast. This includes the Atlantic Canada region: New Brunswick, Nova Scotia, and Prince Edward Island
Ottawa Senators: exclusive to both RDS and TSN5; mostly focused on the Eastern-most parts of Southern Ontario and the Atlantic Canada region: New Brunswick, Nova Scotia, and Prince Edward Island
Winnipeg Jets: exclusive to TSN3 and focused on the Manitoba region; also includes Saskatchewan, Nunavut, the Northwest Territories, and the westernmost parts of Northern Ontario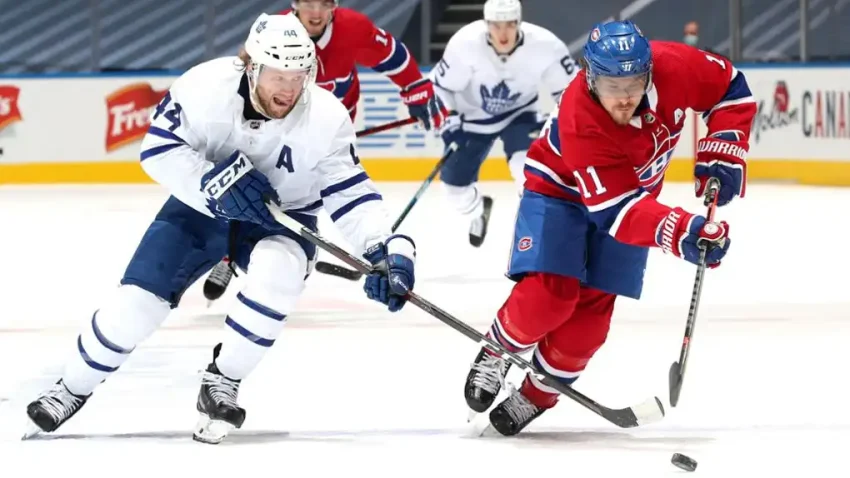 The Stanley Cup Playoffs are Always Blackout Free
The good news for NHL fans is that regardless of who is playing in the Stanley Cup Playoffs, they will be shown. All of the major networks above: Sportsnet, TSN, and CBC will be the primary carriers for the playoffs. All the games featuring Canadian teams will be broadcast nationally with some exemptions.
Take note of these different networks, regional availabilities, and nuances. Once you find your teams, watch them and bet on them. Find the top online sportsbooks to get the most benefits from your betting experience. Sign up and receive deposit bonuses.
Canada isn't complete without its NHL hockey. Sign up, watch, and start playing.
How can I watch the NHL without cable in Canada? How can I watch NHL without TV provider? How can I watch hockey without cable in Canada? How can I watch NHL games online in Canada?
Your best official bet to watch the NHL without cable in Canada is to use Sportsnet+, the national rightsholder's premium subscription app. Their basic version comes with any games broadcast on their network, while Sportsnet+ premium includes NHL Live, the formerly standalone league wide package.
Does NHL Live work in Canada? Why is NHL Live not available in Canada? Is NHL Live available in Canada?
The answer to this is all, unfortunately, "yes, but really no". NHL Live persists in existence via Sportsnet+, but you have to buy the rest of the Sportsne+ premium package to get it. It is no longer available as a Standalone product in Canada. NHL Live still remains available in several other countries around the world. This change was made ahead of the 2022/23 season and it is unknown how long this format lasts.
Can I watch NHL on Amazon Prime? Does DAZN show NHL games?
Neither of these services broadcast NHL games. Those who use the Amazon device ecosystem can access Sportsnet+ via the Sportsnet Android app, but not through Prime itself.
Does Sportsnet+ include NHL Live?
Yes, but only if you buy the Premium version of the package, priced at $34.99/month or $249.99 per year. The basic version comes with some NHL games, but only the ones that are on the cable Sportsnet channels, and are subject to the same blackouts.
Who broadcasts NHL games in Canada?
The primary national broadcaster is Rogers Sportsnet. There are still regional broadcasts for some Canadian NHL teams via TSN and the individual Sportsnet stations in English, and TVA Sports along with RDS in French. CBC continues to host Hockey Night in Canada, but the broadcast is maintained by and simulcasted onto Rogers Sportsnet.
Why does TSN blackout hockey games? Why does Sportsnet blackout hockey games?
The full answer is too long to go into here, but the short answer is that broadcasting contracts and advertising deals are usually set up by team region, restricting the area that the networks are allowed to broadcast to.