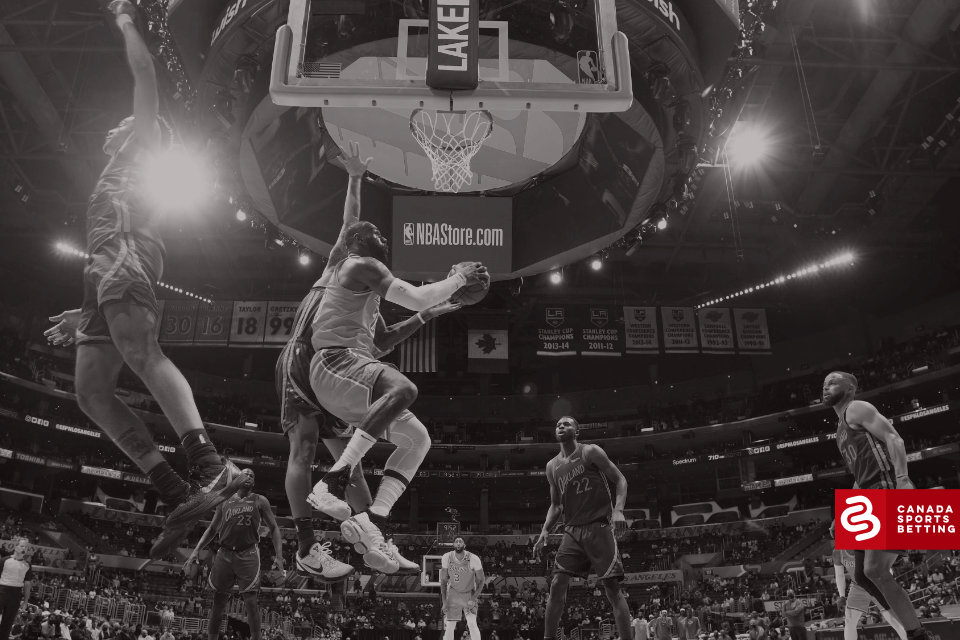 Are you a Raptors fan? An NBA fan? Are you wondering where to watch the NBA in Canada?
Interest and viewership exploded for the Toronto Raptors on their way to winning their first-ever NBA title in 2019. Sure, the Raptors always had a decent following being the only Canadian organization in a league of 30 professional basketball teams, but championship runs have a way of bringing even fringe fans off the sidelines in the international city to being counted among the 5,000 in "Jurassic Park" outside Scotiabank Arena on the shores of Lake Ontario.
Although the Toronto Raptors didn't make it to the NBA Playoffs this season, we're sure they'll be back next year. You can follow all the teams' progress alongside our industry experts here at Canada Sports Betting.

Basketball Televised From Coast to Coast
While basketball is among the most popular sports on television in the U.S., it takes a backseat to hockey in Canada. Olympic hockey and Stanley Cup finals are consistently among the top-watched sports programs in the country. Click here if you are wondering where to watch the NHL in Canada.
It helps that Canada has seven teams in the NHL, compared to one in Major League Baseball (Toronto Blue Jays), one in the NBA (Toronto Raptors) and none in the NFL. But the Raptor's historic run in the 2019 NBA Finals lifted sports audience levels to the highest seen in Canada and was on par with the NHL playoff viewership.
So, the main question among basketball fans young and old is how to watch the NBA in Canada? The answer is there are a lot fewer Canadian networks offering basketball coverage than outlets to the south in the U.S.
How about if you want to take in a game live at an arena? While Raptors tickets are a hot, expensive item in Toronto, there are a few U.S. teams within a four-hour drive of the border, which include the Detroit Pistons, Cleveland Cavaliers, Minnesota Timberwolves, Chicago Bulls and Boston Celtics.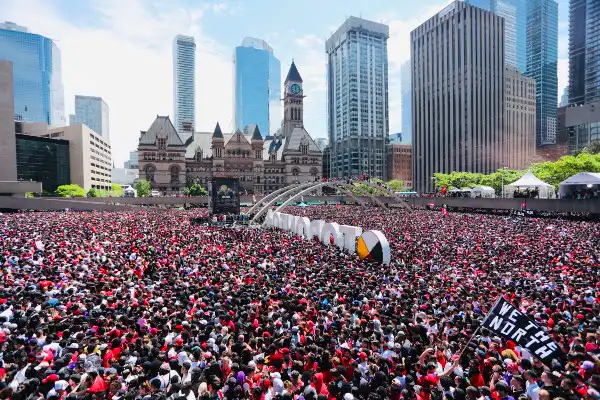 The following is a list of cable networks available in the country, including how to catch the NBA Regular Season and watch the NBA Finals in Canada:
TSN — The Sports Network is a specialty sports channel that airs coast-to-coast in Canada. Along with another competing national sports channel, it provides coverage of all the Raptors' regular season and postseason games. TSN will often pick up U.S. coverage of games of the week or other marquee matchups. This channel is only available on cable and satellite in Canada.
Sportsnet — Based out of Toronto but broadcast nationally, Sportsnet has picked up more Raptors games this season. The network is known more for its hockey and baseball coverage, but basketball is gaining greater air time. This channel is only available on cable and satellite in Canada.
ABC — The American Broadcasting Company is a major U.S. network and the flagship property of Walt Disney Television. NBA games are seen nationally on this American channel, mostly on the weekend. ABC carries all of the games in prime time in the NBA Finals. This channel, which has been on the air since the 1940s, is available on cable, satellite and antennae in Canada.
ESPN — Also a subsidiary of the Disney company, this major American cable sports channel delivers coverage of NBA games throughout the week. It's not uncommon for the network to broadcast multiple games in one day. This channel is not available in Canada, but many of its broadcasts are carried by TSN. ESPN owns a small share of the Canadian sports channel.
TBS — The Turner Broadcasting System, which launched more than 50 years ago, is a major American cable channel that carries a variety of programming, including NBA action. The channel is not available on cable or satellite in Canada, but some of the feeds of NBA games are carried on national sports channels.
NBA TV Canada — This network is available across the country on cable or satellite providers and is owned by Maple Leaf Sports & Entertainment. It focuses on all Raptors-related news, including pre- and post-game shows, but also offers other NBA games, highlights and interviews.
NBA League Pass — Subscribers can get NBA League Pass Canada from their cable or satellite provider to watch more than 600 games for $140 per season. However, many complain about the random blackouts of games. If you want to watch a game not involving the Raptors, this is a basketball fan's best option.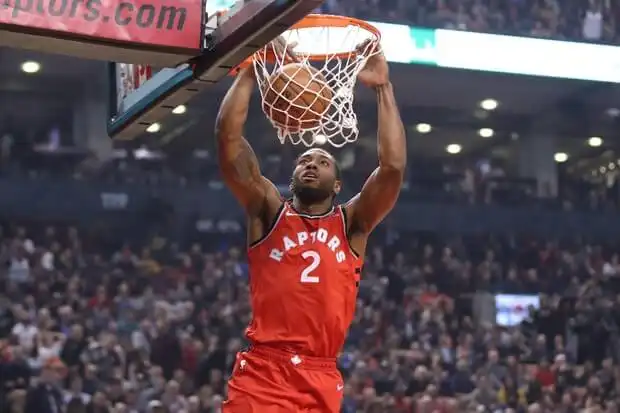 NBA Online Options in Canada
Canadians can also watch NBA streams in high definition over the Internet. Two sites — buffstreamz.com and 720pstream.me — list the upcoming schedule and games available with a "Watch Now" button.
The major networks listed above also offer streaming applications, but you must be a cable or satellite customer to access your account online. Download and install the TSN app, SN Now for Sportsnet, and the ABC app.
Watch one of these apps on your smartphone or tablet (iOS and Android), computer or other connected devices (Roku, Apple TV and Amazon Fire TV).
NBA Playoff Action … You Bet
Some fans aren't content with just watching the Raptors or their favourite team battle it out in the NBA playoffs. Many want to bet on the action, too.
Don't just pick any online bookmaker. Join a top-ranked site with a history of great customer service — like PowerPlay, Sports Interactive and LeoVegas. Signin-up and registration is quick and easy. Also, be sure to take advantage of a welcome bonus for new members.
Bettors can select NBA odds on the money line, point spread, futures, prop bets, alternative lines and in-game betting at all of these reputable sportsbooks.