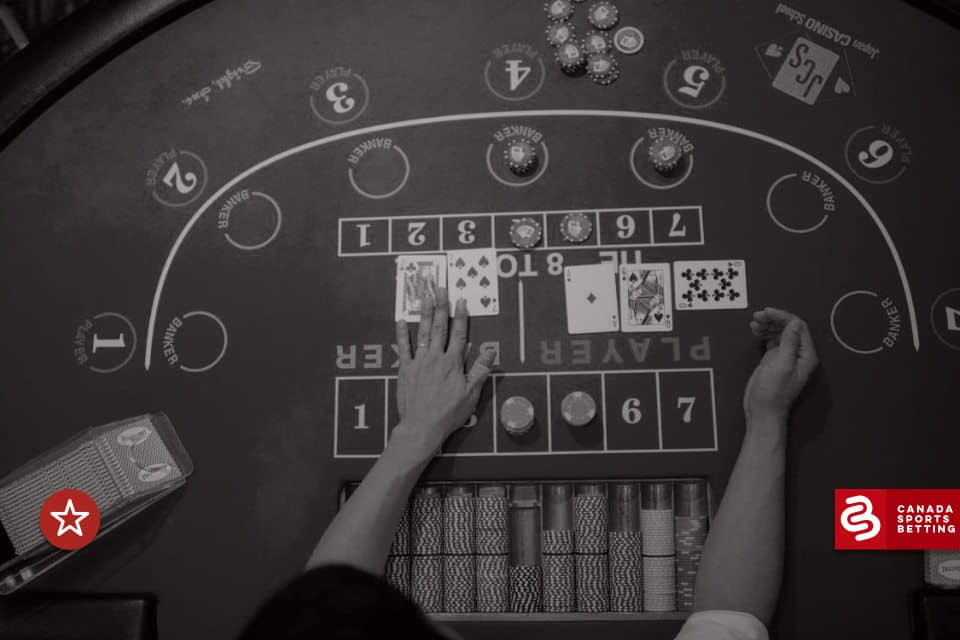 From Baccarat to Sic Bo – find the most popular Asian casino games and Canadian online casinos to enjoy them here.
While you will find all the classic games Canadians love at online casinos – such as poker and blackjack – there is a growing number of games originating in Asia popping up at online casinos. Popular Asian games include some well-known classics as well as some new additions that are growing in popularity. Below you will find the most popular Asian casino games on online casinos.
What is an Asian Casino Game?
Asian casino games are games that originated in China, Japan, and other regions in Asia. Most games you find have their roots in Chinese culture and are very popular in Macau (China's gambling mecca). Some Asian games are unique, while other popular games are similar to (or influenced) some of the stuff you traditionally find in North America.
Not every Asian casino game has made its way to the best online casinos – as some have yet to expand in popularity outside of Asia. The ones that have are now some of the most popular games you will find at online casinos. Let's take a look at the games below.
Baccarat
With its broad appeal thanks to the fun and easy nature of the game, Baccarat is the most popular Asian casino game you will find at online casinos. The goal of Baccarat is to beat the banker. Both sides are dealt five cards – with nine points being the best hand. You can find more rules for Baccarat here.
As the most popular Asian casino game, you are able to find Baccarat at just about any casino. We are big fans of the Baccarat offered at Sports Interaction. They offer players a good collection of Baccarat tables, different variations of the game, and a good range of betting limits.
Keno
Keno – the lottery-like game involving balls and numbers of Chinese origin – is one of the most popular Asian games at online casinos. The simple nature of the game attracts many casual casino players (similar to online bingo) and offers a chance at a sizeable payout if you win.
One of the best spots to play Keno is at the 888 Casino. They offer exciting features that make classic Keno feel fresh and modern. You can change the number of bets you place – to increase your potential winning.
Mahjong
Starting as a social game in China in the 1800s, Mahjong has since evolved into a popular Asian game online at casinos. The game has plenty of variations – such as Richchi Mahjong, Hong Kong Mahjong, American Mahjong, and Mahjong solitaire.
As a tournament game – typically played with four players – the goal is to score the most points. While the original game carries a points total from each round, the casino version is based on where you finish in each round (with points inversed from four for first to one for fourth).
Mahjong is available at many online casinos, including William Hill. At William Hill, players can also enjoy Mahjong Exchange – a version of the classic game with some added elements and a fun twist.
Sic Bo
Originating in Chinese, Sic Bo is growing in popularity at Canadian online casinos. The game of chance is played with three dice – and predicting what the dice will land on. The board is reminiscent of craps – but with more options as there is an additional die.
Sports Interaction is one of the best spots in Canada to play Sic Bo. They also have a Sic Bo Deluxe table for players looking for higher betting limits and greater chances at winning big.
Pai Gow
Pai Gow is one of the most popular games from China – especially for those travelling to Macau. The game involves a set of 32 Chinese dominoes dealt out to players, with the goal being to play the best combination of tiles to score the most points.
Players are dealt four tiles, which they separate into low and high hands. Players then compare their high hand with the dealer's high hand, as well as their low hand with the dealer's low hand. Winning both hands nets a profit, winning one hand is a push, and losing both is a loss.
Pai Gow Poker
While the name is shared with the Pai Gow, Pai Gow poker is a much different game. Sometimes called double-handed poker, the goal is to beat the banker (the dealer) twice. Winning one hand results in a push, and losing both hands is a loss.
To play, you are dealt seven cards and must make two hands (one five-card hand and one two-card hand) to beat the dealer. The game uses a standard 52-card with the addition of a single joker.
If you are looking to play the best online Pai Gow and Pai Gow poker, we recommend Mr Green's online casino. Mr Green is a trusted online casino serving Canadians offering the two games.
Pachinko
We would not be surprised if you have never heard of the Japanese game Pachinko – as it is one of the newest casino games to make the trip from the East to West. The game is wildly popular in Japan (generating more revenue than Las Vegas and Macau combined) – acting similarly to slot machines in North America. Of the limited places to find the game, the best online casino to play Pachinko is LeoVegas.
Hoo Hey How
Hoo Hey How – also called roll the dice or fish-prawn-crab – is a dice game involving betting on the symbols on the die. The dice feature fish, shrimp, crab, rooster, gourd, and another symbol that differs. You bet on what symbol you think will come up and win every time it does.
You can also bet on the triple -which is 30-1 odds that one symbol will come up three times. Overall, it is a very simple and straightforward game. If you want to play Hoo Hey How, we recommend you check out Spin Palace Casino.