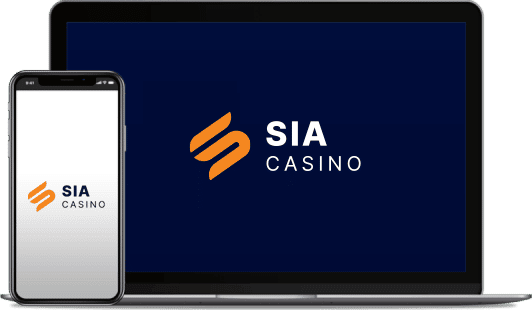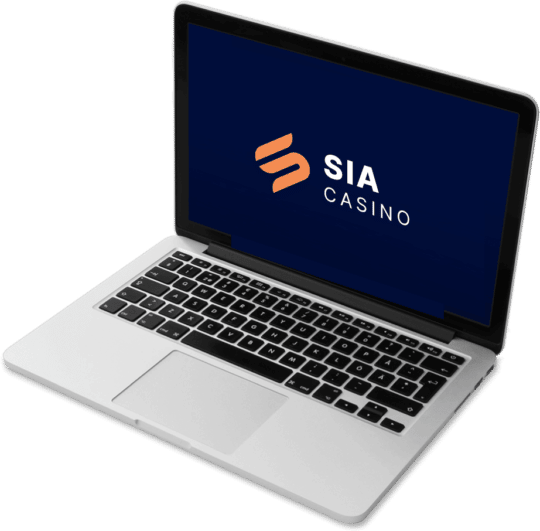 Sports Interaction (SIA) is well known as the best online sportsbook located on Canadian soil.
This Sports Interaction casino review does a deep dive into their online gaming site, which features all the bells and whistles that players expect from wagering providers.
Sports Interaction casino rises to meet the high standard set by international peers.
SIA Casino released a new Playtech slot called Stallion Strike. SIA secured its exclusivity in Canada until May 14th. All players who sign-up now will get three free spins.
Covers all the popular types of casino games, including bingo.
Excellent variety of table games, including live games.
Doesn't directly support Bitcoin or cryptocurrency.
Sports Interaction (SIA) Bonus
Sports Interaction (SIA) Casino Games
Few online casinos provide the diversity of gaming options that you'll find on this site. From Sports Interaction poker to their bingo games, there's little chance that you won't find the type of casino game that you want to play. They have a great lineup of slots, progressive jackpots, poker, table games and high-quality streams for live casino games.
The main 'Casino' section is specifically for Playtech games whereas the 'Games' section is for other game providers.
New Slot release! Another great release from the SIA Casino, who have exclusivity to this exciting new game in Canada until November 12th! It's the latest release from Playtech and it's called Rubik's Cube. Released in 2020, which marks the 40th anniversary of the Rubik's Cube! A quick overview of the game looks like this;
Wild symbols can multiply wins by up to 7x and lock during Free Games for obvious win potential.
Choice of 6 unlockable features!
World Famous Rubik's Cube brand front and centre of the game's design.
Wild and Multiplier Wild symbols on any spin, making the game more fun for players!
Sports Interaction Casino – How to Sign-Up?
Signing-up at Sports Interaction (SIA) is a straightforward process and one which plays out much the same way as signing up with any other sportsbook. First, users must get online and navigate their way to the SIA homepage.
On arrival to the homepage, bettors will find a big green button reading "Sign Up". Click it and it will take users to a page similar to what you see below, which requires some basic information about the user and then players are ready to deposit.

Once the user has signed up and found the markets they want to play on, they can begin to look at making a deposit. Once a sum has been deposited, users are ready to play the Sports Interaction (SIA) betting lines.
Sports Interaction Mobile Casino
The Sports Interaction mobile casino is live and accessible from anywhere that provides an internet connection. Users of the sportsbook will be able to access the odds through the excellent user-interface provided by the SIA website. While the website is catered to mobile and desktop users, they don't yet provide downloadable software via an app.
iPhone
iPhone remains one of the most popular hand-held devices in the world, and the iOS network supports internet access allowing the user to play the tables in the SIA casino.
Android
iOS's biggest competitor Andriod also allows it's users to get involved in the action in the SIA casino. It remains a popular choice of software among smartphone users and supports access to Sports Interaction.
Tablet
Tablets are a popular choice of device for casino users at home. The wide-screen feature and ease of navigation really add to the overall betting experience.
Sports Interaction Responsible Gaming
Major sportsbook providers are acutely aware of their duty to provide more than just odds to their customers. As part of any modern betting service, providers should aim to ensure they go full-circle and ensure users are protected.
Sometimes users need a break and must recognize when enough is enough. Sports Interaction knows this too and their team offers a variety of options to block and limit access to the account for various time periods. To find more information, navigate to "Responsible Gaming" from the homepage, or via Live Chat or call toll free at 1-888-922-5575.
Sports Interaction Customer Support
Sports Interaction strives to provide a transparent service and as part of that mission, they offer a range of customer services to support their users. For quick access to answers, they have a great FAQ offering a depth of detail on a number of topics.
As well as this, they provide a full spectrum of customer support options, including an excellent Live Chat service, a mail contact (at the address Sports Interaction, 2006 Old Malone Rd, Box 1539 Kahnawake, QC, J0L 1B0), or through the customer support centre toll-free at 1-822-922-5575.
Sports Interaction (SIA) Casino Review Verdict
Sports Interaction (SIA) casino covers all the bases for those looking for all types of casino games online. This site doesn't have best-in-class coverage of any gaming category, but they do every gaming type well. The list of available table games and licensed slots and jackpots is their strongest suit, along with their in-house live games.
Sports Interaction (SIA) even has bingo, a type of gaming that some online casinos don't offer, despite its popularity in North America and the United Kingdom. Nearly everyone will find what they're looking for at Sports Interaction (SIA) casino, which is among a handful of online gaming sites that do nearly all casino games well.
Visit our Sports Interaction (SIA) review page for more information on the sportsbook and our Sports Interaction (SIA) mobile page to understand how this bookie adapts itself to the mobile world.
Sports Interaction (SIA) FAQs
How do I update my email address?
A common question and an easy one to answer. Simply, login to your Sports Interaction account and click the button labelled "Personal Options" under the account menu. Select the tab marked "Phone and Email" and proceed to make the necessary changes.
Is Sports Interaction Casino legit?
The Sports Interaction Casino is absolutely legitimate. They have an immaculate record and have served customers from around the world for many years at the top of the online gambling industry.
How do I update my phone number?
Often players need to update their personal details, which can all be completed through the following process. Log in to your Sports Interaction account. Then under the account menu select "Personal Options". From there you'll find "Phone and Email", click that and make the changes.
How to withdraw from the Sports Interaction Casino?
Withdrawing from the Sports Interaction casino is as easy as depositing. Simply log in to your account and locate the button named "Withdraw", from there you'll be given a number of withdrawal options to choose from. Once selected the withdrawal will take anywhere up to 48 hours, or more depending on the method chosen.
Is the Sports Interaction Casino available via mobile app?
Sports Interaction is committed to providing the best possible service to it's Canadain audience and part of that has been keeping up to date with the latest technology. Part of that has been the development of a mobile app to support the Sports Interaction Sportsbook and Casino.
Who owns the Sports Interaction Casino?
Sports Interaction is the first Canadian sportsbook to be regulated and validated by the Canadian Government. The owners remain anonymous and generally keep a low-profile.
Does the Sports Interaction Casino support Android users?
Sports Interactive's app is a testament to their drive to ensure they provide the best service possible. Android users are prevalent in Canada and Sports Interaction's app supports Android smartphone users.
Does the Sports Interaction Casino support iOS users?
Apple is the most popular hand-held device in the world and of course, Sports Interaction's mobile app supports iOS.
Can you deposit with Bitcoin?
No, not currently. Although, many online sportsbooks are moving their payment methods forward and are adapting to the new age of cryptocurrencies. So we may see Sports Interaction add it as a payment method soon.
Is Sports Interaction Casino rigged?
No. There have been no cases against Sports Interaction and they pride themselves on an impeccable record in the industry.
---