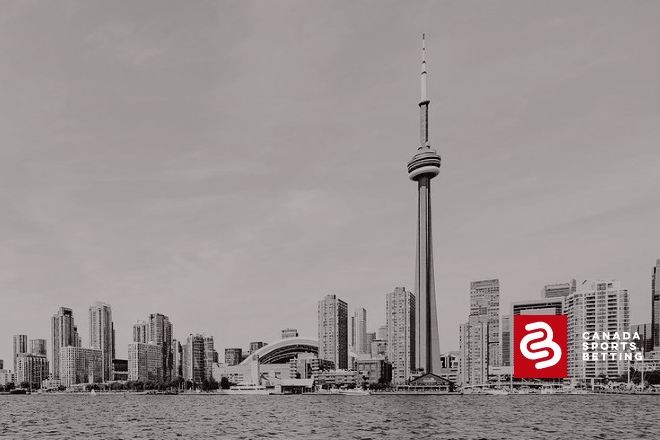 Learn about sports betting across Canada and the best places to bet on sports!
It is a great time to be a sports bettor in Canada. From the launch of single event betting on August 27 (although provinces are slow to roll it out) to the return of live sport betting events – the end of 2021 was much better than the beginning. So what sports betting options are available by province in 2022?
Overall View of Sports Betting in Canada
As the federal government dictates laws on sports betting, sports betting by province operates relatively consistently from coast to coast. However, the provinces that operate sports betting are not the best sportsbooks for Canadians. To help you find the best places to bet on sports in Canada, we have a helpful guide for you below.
Sports Betting in Atlantic Canada
While there are no major teams in the four Atlantic provinces, the region of 2.5 million is home to some of Canada's biggest sports fans and greatest Canadian athletes. With their passion for sports comes a high industry in sports from all over the world and sports betting.
Maritime residents have plenty of options if they want to bet on sports. The Atlantic Lottery Corporation runs sports betting through Proline and has expanded what is available in 2022.
While the service is fine, there are better betting options – especially if you want better value and a lower vig. One of the best options available is Bet99. The sportsbook – based in Canada – has thousands of betting markets and some of the best odds in the industry.
PLAY ONLINE NOW
Sports Betting in Quebec
As the second-most populated provinces and home to the most successful NHL franchise of all time, Quebecers take their sports seriously. Quebec is also home to rich sports history from the beloved Montreal Expos and the first Olympics (1976 in Montreal) ever in Canada.
Quebec bettors can wager on sports through the Loto-Quebec's Mise-o-Jeu. Mise-o-Jeu is a simple betting platform. Although like everything runs through the provincial lottery, Canadians are gouged on the juice.
For bettors looking for a better option – the choice is easy – Sports Interaction. With headquarters just outside Montreal, Sports Interaction is frequently considered, not only one of the best Canadian sportsbooks – but one of the best in the world.
PLAY ONLINE NOW
Sports Betting in Ontario
The biggest province in Canada – is not surprisingly home to the most sports. Ontario is home to two NHL franchises, three CFL teams, and Canada's only MLB and NBA franchises. But it is not just Toronto where sports run rampant. Head to any small Ontario town and see how much they love their junior teams.
Ontario bettors have access to Proline (which is run through the Ontario Lottery Gaming Corporation). Proline has advanced over the years and now offers an online service and single-game betting. However, the options are limited and it takes betting multiple events to get a reasonable payout.
Betting laws in Ontario allow them to bet in sports at other places. For bettors looking for something better should check out Betway. Betway – which is frequently seen on NHL sideboards – is one of the best online sportsbooks currently available in Canada. They offer a massive number of markets, live sports betting, and daily odds boosts.
PLAY ONLINE NOW
Sports Betting in the Prairies and the Territories
From endless fields to snowcapped mountains – the provinces of Manitoba, Saskatchewan, and Alberta are as beautiful as they are diverse. Along with the scenario – the Prairies are home to some of the nation's biggest sports fans – with a particular love for hockey and the Canadian Football League.
The three provincials (along with the three territories) operate together to run the Western Canada Lottery Corporation. The corporation operates a sports betting brand called Sport Select. Bettors can find the most popular bets and sports at Sport Select – such as NHL lines and point spreads. However, the options are limited and the vig is high.
British Columbia
With its unique climate, diverse population, and endless stretches of mountains – British Columbians love their province and their sports. Outdoor sports such as biking, skiing, and snowboarding bring people together during the day. Of course, at night the interest intensifies on the Vancouver Canucks, Seattle Seahawks and even the Toronto Blue Jays.
Sports bettors in the province have access to Sports Action (operated by the British Columbia Lottery Corporation). The service is fine – especially compared to some other province options – as they offer sports like rugby for betting. However, it is still limited and lags behind better options when it comes to betting value.
If BC bettors want to bet somewhere with better odds, more options, and higher payouts – we recommend the PowerPlay sportsbooks. From live betting on the Canucks to Grey Cup futures on the BC Lions – PowerPlay has options for everyone, no matter the time of day or time of year.
PLAY ONLINE NOW
Learn More about the Best Canadian Sportsbooks
Check out our reviews on the best Canadian sportsbooks to learn more about the best websites to bet on sports in Canada.