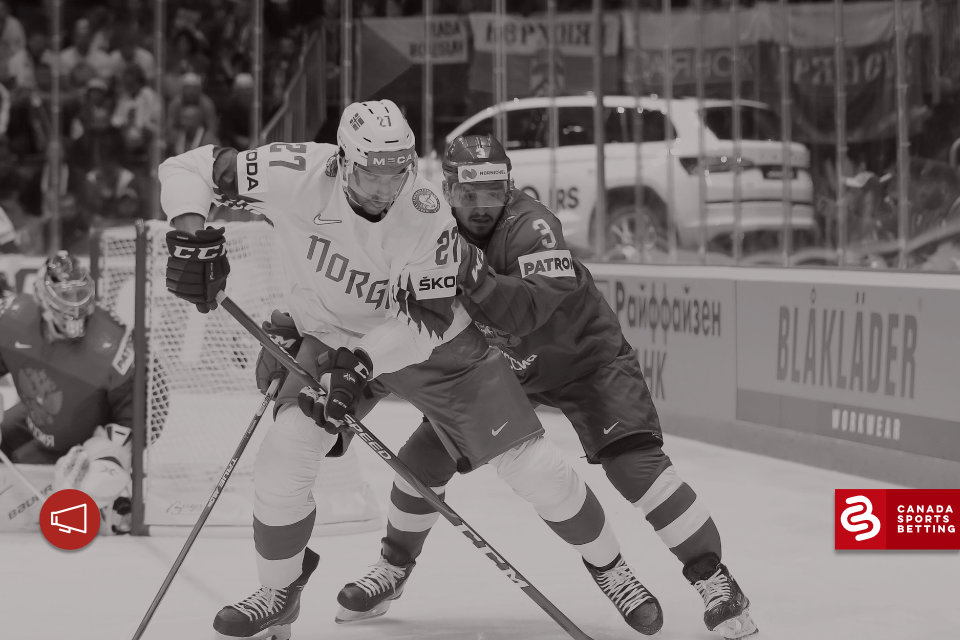 How weirdly is the 2021 IIHF World Hockey Championship turning out to be? Well, currently the hashtag #weirdworlds is trending on social media. Yes, it's been that weird. What else would you call it when Canada, the inventor of the game, opens the tourney 0-3? Great Britain has more standings points than Canada. Slovakia and Germany are the group leaders. Now that's weird, wild, wacky stuff. But it's great for betting on underdogs.
Opportunity with high odds
Canada was the pre-tournament outright favourite to win the 2021 IIHF World Championship at odds of 3.25
After opening the tourney 0-3, Canada's betting line to be champion has lengthened to 17.00
Switzerland (9.00) and Germany (15.00) are both currently given better odds of being world champs than the Canadians
The IIHF World Championship is a lot of things. Exciting. Entertaining. A remarkably thrilling experience for anyone lucky enough to attend the event. Unpredictable, though, is not an adjective often associated with the event.
When it comes to the IIHF World Championship picks, or its sister event the World Cup of Hockey, the sport's so-called Big Six – Canada, Russia, Sweden, Finland, the Czech Republic and the USA – have dominated.
In 17 IIHF World Championships held since 2003, Canada leads with five gold medals. Russia and Sweden each have four, while the Finns and the Czechs each check-in with two titles.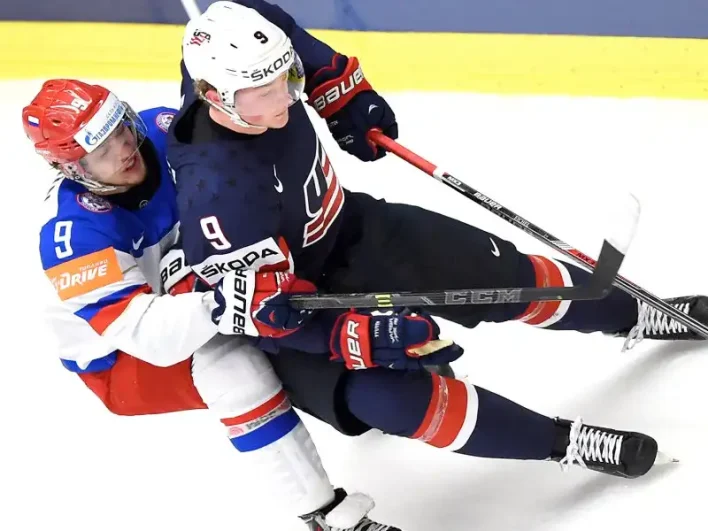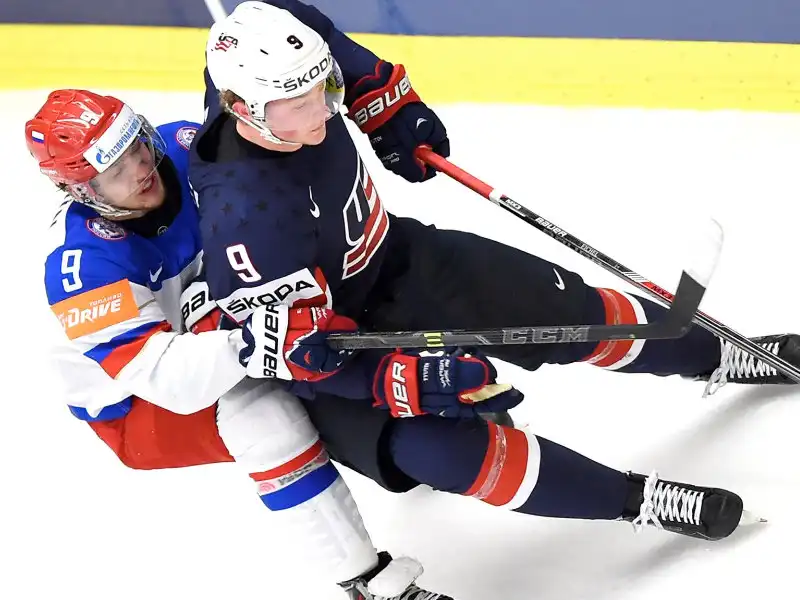 In fact, in the history of the event, which dates back to 1920, only twice has the gold medal gone outside this sextet of hockey-playing powers. In 1936, Great Britain won the title. And in 2003, Slovakia was the champions.
At this year's tournament, though, it appears that world hockey has toppled off its axis. Five days into the event, Slovakia and Germany, both 3-0, top the standings in the two groups. Canada is off to an 0-3 start and seventh in Group B, deadlocked with Italy for the last place.
| Country | Opening Odds | Current Odds |
| --- | --- | --- |
| Canada | 3.25 | 17.00 |
| Russia | 3.50 | 3.00 |
| Sweden | 4.50 | 10.00 |
| Finland | 6.50 | 6.00 |
| USA | 7.00 | 7.00 |
| Czech Republic | 7.00 | 8.00 |
With so many stars opting out of the event due to fears of global travel during the COVID-19 pandemic, the usual world hockey powers are suffering from a power outage.
Sweden is 1-2 and situated in sixth place in Group A. If the medal round were to start today, Canada, Sweden and the Czech Republic would be out. Latvia, Denmark, Switzerland and Germany would be in.
It's made for some wonderful theatre during the tournament and offered some spectacular upset plays to be cashed. Uncertain about how to capitalize on these opportunities? Then read our handy sports betting guide before going any further.
Inexperienced Canadian Squad
When Canada won the silver medal at the previous IIHF World Championship in 2019, all 25 players on the squad played in the NHL. Across the board, there were 8,253 games of NHL experience in the lineup.
This year's team includes four players who've never skated in the NHL and lists just 3,394 games of NHL playing experience. Only defenceman Troy Stecher, forward Adam Henrique and goalie Darcy Kuemper show prior IIHF World Championship play on their resumes.
That inexperience is showing. Latvia blanked Canada 2-0 as 5.45 underdogs in the betting line. Germany, 2.86 underdogs, toppled the Canadians 3-1.
The result is that Canada's status as 3.00 pre-tournament favourites has evaporated. The Canucks are now the 17.00 eighth betting choice to earn the gold medal this year.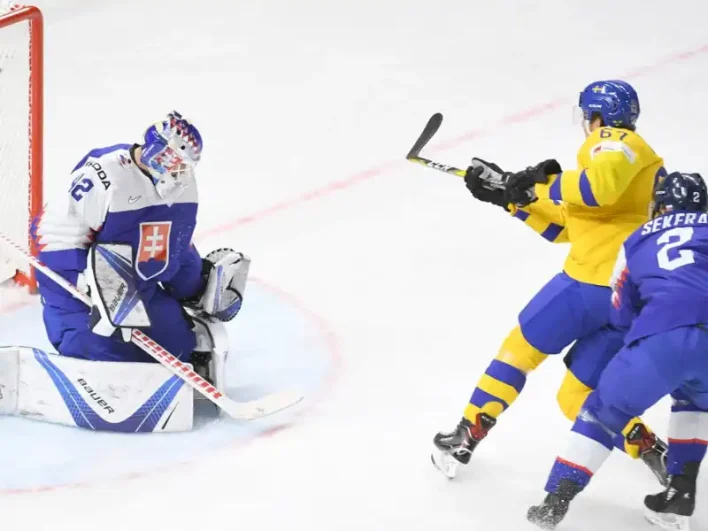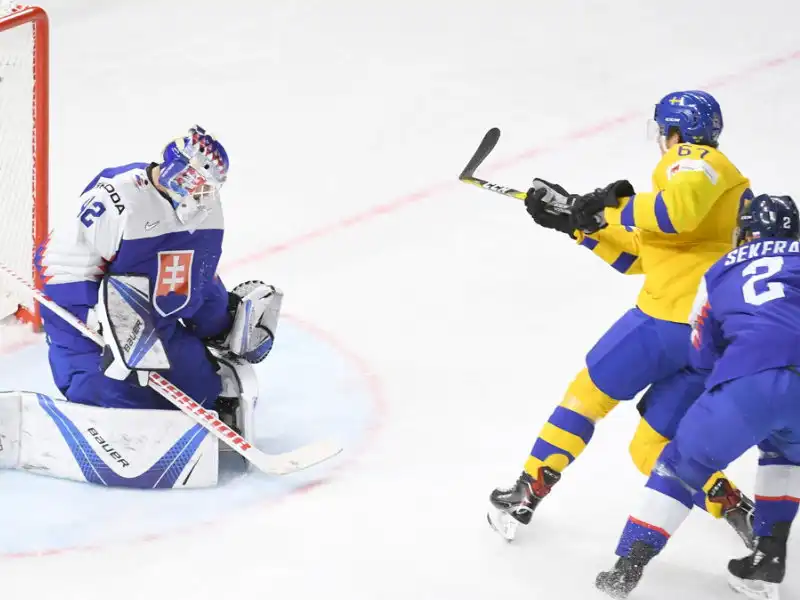 Swedes Slow Off The Mark
Sweden captured the gold medal in two of the past three IIHF World Championship tournaments. Like the Canadians, the Swedes headed south from the get-go at this year's event.
In their first game, Sweden was edged 4-3 by 8.60 underdog Denmark. Next up, the Swedes were blanked 1-0 by Belarus, an 11.00 betting underdog when the puck dropped.
Both Belarus and Denmark are given 101.00 odds to win the 2021 IIHF World Championship.
Normalcy Returning?
Among the current group leaders, the Germans haven't earned a medal in the Worlds since gaining silver in 1953. Slovakia beat Russia 3-1 as 8.46 underdogs.
The Swedes rebounded to blast Switzerland 7-1 in their third game of the tournament. Finland dumped Norway 5-2.
Should you accept that the form charts are returning to normal in a tournament that's been weirder than Weird Al Yankovic and bet accordingly?
Actually, if there ever was a year to take a chance on a long shot to win the IIHF World Championship, this is it. Slovakia at 26.00 looks very enticing.
Where To Bet On The 2021 IIHF World Championship
There are a number of leading online sports betting sites that will provide bettors with the chance to place a wager on the 2021 IIHF World Championship odds. The best bet you can make is to shop around in advance and seek out the right deal before joining one of these sportsbooks. Check out Sports Interaction and PowerPlay Sports as examples.
The signup bonus offers that are in place at all of these recommended sites will prove advantageous to the bettor. And since you'll get a good deal wherever you go, why not check out several sites and find the ideal fit for your needs?
Do you want a risk-free first bet as a signup bonus? Perhaps you find a no-deposit bonus to be enticing. Or maybe you simply like the feel of cold, hard cash in your account and you want to go for a matching first deposit bonus. Whatever option you choose, you're already a winner.
Remember that new players and returning customers are eligible for better bonuses when they deposit using Bitcoin. As well, take advantage of the betting advice offered at these sites to help newcomers acclimatize to sports betting.
See below the top sportsbooks where you can wager online and choose the right one for you: