The Hockey World Cup returned after 4 years in September 2016 with the big 6 teams (Canada, USA, Russia, Sweden, Finland, Czech Republic) along with two new All-Star teams – the under-23 North American team and team Europe. Now scheduled to happen every four years, the 2020 Hockey World Cup betting lines and games will be interesting to follow and bet on. Can the two new teams compete against the hockey powers of the world? Find out in 2021!
The Hockey World Cup Betting odds are unavailable. This page was last updated on December 21, 2021:
Odds On Hockey World Cup Games
Odds on Hockey World Cup games are located here, for every game in the event – linked to top sportsbooks for Canadians. With a twelve-year gap between tournaments, expect to see some movement and mystery in the lines, so make sure to check often.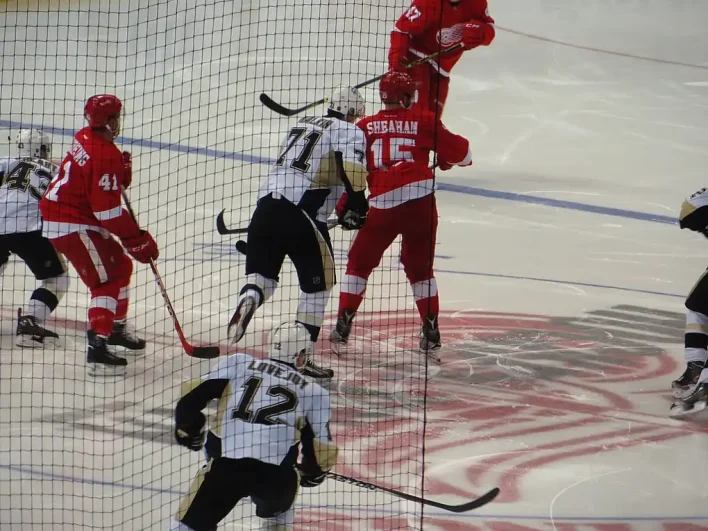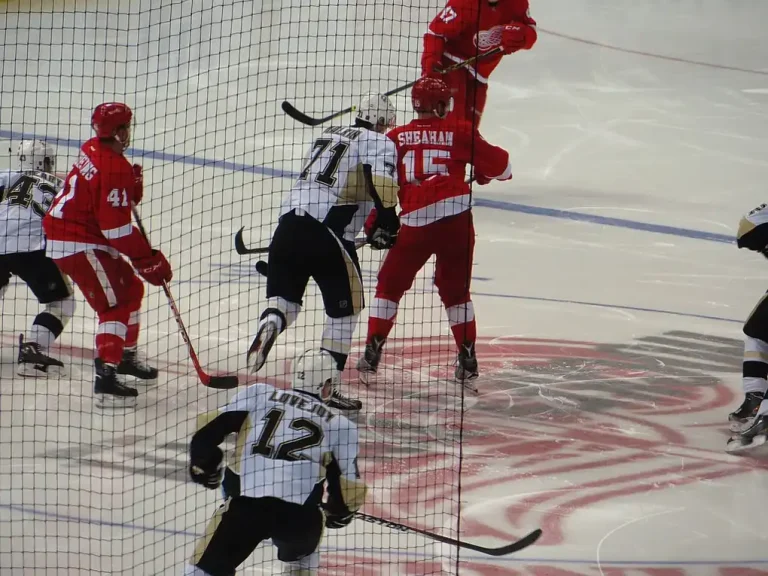 "Evgeni Malkin, Detroit Red Wings vs. Pittsburgh Penguins, Joe Louis Arena, Detroit, Michigan" by Ken Lund from Reno, Nevada, USA is licensed under CC BY-SA 2.0
Hockey World Cup Betting Trends
It has been a long time in the making, but the World Cup of Hockey is back and better than ever. Our top partners are excited about its return and have great offers for bettors to check out. Once you have checked out the great offers, learn more about the Cup and trends by reading below.
Bet On Hockey World Cup Games
Typically in world cup competitions, the qualifying teams are countries and not an all-star style roster selected by a coach and experts. This aspect makes the Hockey World Cup intriguing. The Cup has only been competed for twice – once in 1996 and again in 2004. The United States won the first Cup, while Canada was victorious eight years later. The four other hockey powerhouses of the world Finland, Sweden, Russia and the Czech Republic round out the field.
As the event has only been held twice – with 12 years separating this year's event and the previous Cup, there is a minimal point of comparing teams to this year's team. In fact, the under-23 North American team's players will have been between 6 and 11 in 2004. The two teams replaced in the Cup – Germany and Slovakia – will provide their top players, along with other European nations to make Team Europe.
The best information bettors can look into to get a better understand of each country's team and their strengths and weaknesses are other international competitions.
The best two to look into are the Winter Olympics and IIHF Ice Hockey World Championships. Each competition may differ slightly from one another, they still provide the best competition of roster expectations. Canada who won the last IIHF Championship – in 2016 – and Olympic Gold in 2014 are rarely an underdog in international hockey – even more so when they are playing on home soil.
What will be interesting to see is whether Canada – the host nation in 2016 – and likely favourite can play without some of the top young Canadian talents as they will be members of the under-23. The team will not be hurt much – if at all – but it is just another added level of intrigue bettors and fans can expect to see in the Cup. The same can be said about the United States team, who won the first-ever World Cup of Hockey in 1996.