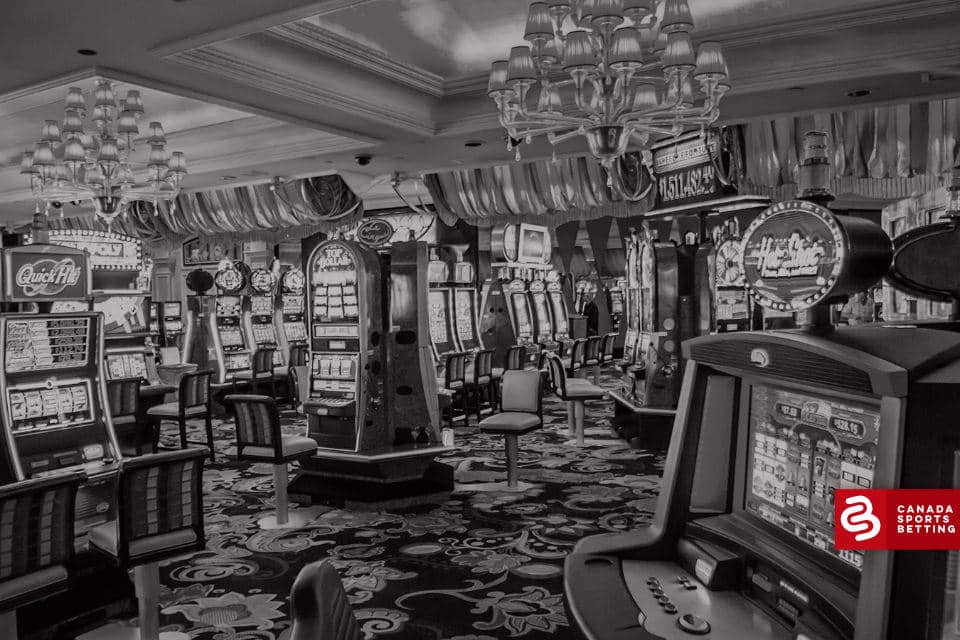 The history of casino gambling in Canada extends back into the mid-1990s. The first land-based casino in the country was Casino Windsor, which opened in 1994 at a temporary location inside the city's art gallery. Today, offline casino gambling is legal from coast to coast and is an industry that generates more than $30 billion per year in revenue. Which are the best offline casinos in Canada? Read on and find out.
Canada Offers 89 Offline Casinos
There are 89 offline casinos across Canada that offer full-service gaming, including table games
Another 32 outlets provide players with VLTs and slot machines
Read on below to discover the best offline casinos in Canada
It all began inside a converted art gallery. Instead of studying paintings of bowls of fruit, Casino Windsor opened as Canada's first offline casino inside the Ontario city's art gallery on a temporary basis in 1994 after Canada's gambling laws changed to allow casinos. Suddenly, Canadians were being offered the opportunity to be bowled over by the chance that a row of cherries might come upon their slot machine and make them a winner.
In less than 30 years, Canada's offline casino industry has grown into a $30 billion industry. Canada's casinos' rate right up there alongside the finest in the world, offering the level of gaming and all the added amenities that players would expect to find at the world's elite casino resorts.
There are some casinos, though, that will always stand out in the crowd for the excellence they offer to their customers. It's never a gamble to go to these places. Which Canadian offline casinos are the best in the business? Read on and discover for yourself.
Caesars Windsor Hotel And Casino
First has continued to be foremost in the Canadian offline casino industry. Casino Windsor is today Caesars Windsor, owned by the Ontario Lottery and Gaming Corporation (OLG) and operated by gaming giants Caesars Entertainment.
The casino moved from its temporary home in the art gallery to its permanent location in 1998. In 2006, they opened Canada's first licensed sportsbook and in 2008, a $400 million renovation added a 27-storey hotel tower, a convention centre and a 4,100-seat entertainment venue.
The casino at Caesars Windsor houses 2,600 slot machines and 95 table games. Caesars Windsor now features the highest posted limits in the Detroit area and all of Ontario, up to $50,000 on craps and roulette, $25,000 for blackjack and $15,000 maximum bets on Pai Gow and baccarat.
Fallsview Casino
With over 3,330 slots and 130 table games, Fallsview Casino offers something for everyone. And that isn't even accounting for their hotel rooms offering spectacular views of Niagara Falls.
The casino boasts an impressive 200,000 square feet of gaming action. That's the size of three football fields.
Casino de Montreal
Located on Isle Notre Dame, Casino de Montreal is Canada's largest casino.
A structure of three inter-connected buildings, the casino houses a gaming floor of over 526,000 square feet. Within those three structures are over 3,200 slot machines and in excess of 115 gaming tables. There are also Keno facilities, speed lottery games and virtual games.
The casino also contains four restaurants, three bars, a cabaret, and meeting and banquet facilities.
Casino Niagara
Niagara Falls goes two-deep in quality casinos. Casino Niagara's gaming area spans over 95,000 square feet. There are more than 1,300 slot machines. The slots feature in excess of 350 progressives with some of the biggest jackpots in the casino industry.
There are also 30 table games and a 26-table poker room.
River Cree Resort And Casino
Located in Stony Plain, the River Cree Resort And Casino was Alberta's original First Nations owned-and-operated casino.
The gaming area features 1,350 slot machines, more than 40 table games and a sportsbook.
Casino Rama Resort
Casino Rama Resort is a complete entertainment destination and Ontario's only First Nations resort casino, located on Rama First Nation.
The resort offers a complete entertainment experience with over 2,200 slot machines, more than 60 gaming tables, several unique restaurants, a world-class 5,000 seat entertainment centre, and a 300-room all-suite, full-service hotel, featuring spa and health club facilities.
Where To Play At An Online Casino In Canada?
While there are a number of high-end offline casinos from which Canadians are able to choose and enjoy a night out, the fact of the matter is that you can't always get away to play at a favourite retail casino. Luckily, there are several leading online betting casinos that will provide bettors with the chance to play slots or place a wager on a game of blackjack or roulette. The best bet you can make is to shop around in advance and seek out the right deal before joining one of these online casino sites. Check out Sports Interaction (SIA) and BetWay as examples.
The signup bonus offers that are in place at all of these recommended sites will prove advantageous to the bettor. And since you'll get a good deal wherever you go, why not check out several sites and find the ideal fit for your needs?
Do you want a risk-free first bet as a signup bonus? Perhaps you find a no deposit bonus to be enticing. Or maybe you simply like the feel of cold, hard cash in your account and you want to go for a matching first deposit bonus. Several sites will also include free spins on the slots as a signup perk. Whatever option you choose, you're already a winner.
Remember that new players and returning customers are eligible for better bonuses when they deposit using Bitcoin. As well, take advantage of the betting advice offered at these sites to help newcomers acclimatize to casino games.
See below the top betting sites where you can wager online and choose the right one for you: