Find the best NFL Playoffs Predictions and betting odds plus all other NFL Playoffs resources like picks, power rankings and statistics here.
Odds to win the 2022 Superbowl
The 2022 Superbowl saw the Los Angeles Rams lift the coveted trophy. But who will it be in 2023? The odds were updated on May 23, 2022:
AFC Winners Odds
NFC Winners Odds
AFC East
AFC North
AFC South
AFC West
NFC East
NFC North
NFC South
NFC West
The Super Bowl prop odds are just what make Super Bowl betting odds so unique: no other sport offers these types of props. But what exactly are props? And why are they such a big deal? We'll break it all down for you.
NFL Playoff Betting Odds
You can bet on NFL playoff betting odds at different times of the year or the day.
Yes, even though the NFL playoffs only take place during January, NFL playoff odds are available.
These are odds that predict if a team makes the playoffs. Known as Futures, these types of betting odds are just part of the many open markets available in the NFL. NFL Vegas Betting lines are also NFL playoffs betting lines.
You can check these sports betting odds out, which include Futures and other pre-match betting odds such as moneyline bets and outright bets. It's football season again and you will find NFL betting odds in whichever sportsbook you choose.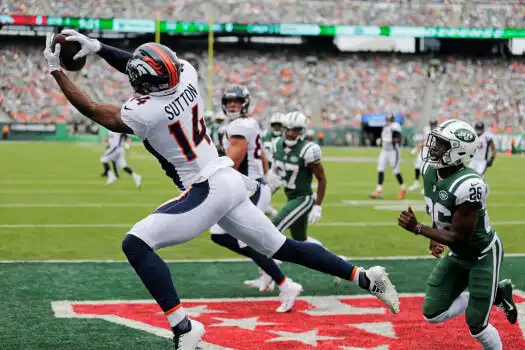 How to get the most out of NFL Playoffs betting lines?
In order to get the most of NFL playoffs betting lines, you will need to find the best sportsbook – the best one for you. There are hundreds of books and several dozens that cater to Canadians. You will need to compare these books.
Compare the books' NFL markets. Some books offer a wider variety of NFL markets and at an earlier availability. Some may not offer as much but may offer better betting odds. Some books are also market leaders, they open NFL betting lines very early, and receive significant action on their betting lines.
You will need these books for your NFL predictions or even the Super Bowl betting odds as these books will be a smorgasbord of betting odds for you.
Additionally, looking at the books' bonuses will help you determine which ones to open and at one point. Some books offer generous sign-up bonuses where they match your deposit in free bets (to a certain amount) and some offer no deposit bonuses.
Alternatively, some may not offer sign-up bonuses but provided special promotions depending on the season. Each bookie has a mobile site and/or app as well. Be sure to review these too.
Finding your Sportsbook
A welcome bonus is special offer a sportsbook rewards you for joining.
There are two main types of welcome bonuses. The first and most common one is a sign-up bonus where the books will match your cash deposit (to a certain amount). They will reward you with free bets worth a portion of your cash.
Depending on the terms and conditions, there may be some restrictions to how you can play your welcome bonuses. Usually, they can be used to bet on NFL games. But be sure to read carefully if your welcome bonus qualifies.
The second main type is a no deposit bonus. This is like the sign-up bonus except you do not need to deposit money to be rewarded the bonus. This is most common when a book is new or trying to boost its registered players.
Typically, you do not need to wager – when you stake your own cash – to use the free bet. The bet will be used on your behalf and you win back free bets. It's just like wagering but instead of cash, you use the free bets the book gave you.
You can collect bonuses from all of our sportsbook partners.
All sportsbooks offer NFL playoffs odds and here at Canada Sports Betting, we have dozens of partners that offer extensive amounts of them.
To get the best bang for your buck, you will have to compare odds of each book. You can do this either by accessing multiple sportsbooks (open each at a different tab or window) or you can check today's odds from our odds widget, which shows odds from some of the top sportsbooks in a side-to-side format.
This would be best when shopping around for either pre-match odds or live betting odds. But go a bit deeper too. When making your NFL playoff predictions, find which sportsbooks offer the best odds. While Futures odds tend to all be the same, some will deviate and offer better odds.
Scouting the betting odds is also a good way to gauge which books get the most action as odds tend to shift depending on the betting public.
Some books have odds that get "steamed" (receive plenty of bets) and the rest simply follow suit in updating their odds. Or not.
Some will maintain their odds at a slightly better rate. Though we're only talking a few cents, this is a significant amount when you are betting large portions.
As previously noted, you will need to check multiple sportsbooks to get the most current NFL playoffs odds. These will be critical, especially when you make NFL playoff score predictions or when you reach the NFL playoffs 2020 predictions.
Books all differ when it comes to updating their lines although most tend to be similar.
When Vegas releases their lines, usually the fastest books to the line are Bet99, Sports Interaction (SIA), and Bet365.
Although other books like William Hill and Bet Online are also quick to the draw. Books release odds as early as a week (Monday) before the game to as late as three nights (Wednesday) before depending on any special conditions (player injuries, weather at the venue etc.) This is regarding Sunday games.
But before the start of the season, some books already publish odds a month ahead of the first regular season game.
Keeping track of this lets you play some of the great proposition bets available to some of our partners like Bet99 and Sports Interaction (SIA). Prop bets like the Buffalo Bills odds of making the playoffs or NFL divisional round predictions.
Sports Interaction (SIA) has a wealth of futures markets and are handy book to have when you want to go HAM on NFL playoff predictions.
The second part of all of this is figuring out the best app for NFL playoffs betting.
This is tantamount to your betting success especially if you will dabble in live betting. Having a great desktop is one thing, having the best mobile site or app will give you an edge.
Many of or partners have apps including Betway and Bet365 and their apps are highly rated. But other sites still have fantastic betting sites, which can be just as good if not better than a mobile betting app.
A betting app can be more convenient as it can function offline, can be personalized more to your liking, and can send push notifications. This last part is invaluable as it allows you to jump on any odds changes, stay updated on any last-minute news, and more effectively play live betting.
On the contrary, betting sites can be more accessible (they don't crash as much), are updated more frequently as a website, and have more visitors (more betting action).
Sites are also compatible in all devices and can be shared more easily (letting you avail of bonuses where you share the site to a friend).
Books are usually available as both desktop and mobile sites. Although some new ones could only be available as an app.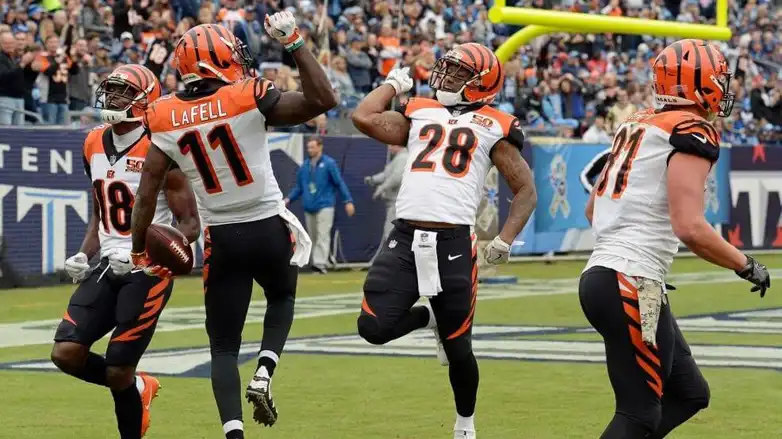 This Is How You Make The Best NFL Playoff Predictions tonight
Research is a necessary part of making the right NFL playoff predictions.
Despite how unpredictable the NFL can become, sometimes all it takes is the right tools and resources to get it right. At Canada Sports Betting, we offer several of these to our Canadian NFL playoffs bettors.
Two of the top resources here involve our Power Rankings and Picks.
Check these on a daily/weekly basis to get a gist of which teams are doing well. The power rankings summarize which teams are hot and cold and which teams could be found at a bargain rate. Match the rankings with the odds you see for the teams (some are overpriced, some are undervalued).
Our free picks are calculated and researched for you. It's fun to read a lengthy article detailing the reasoning behind making a pick, but sometimes all you need is a pick.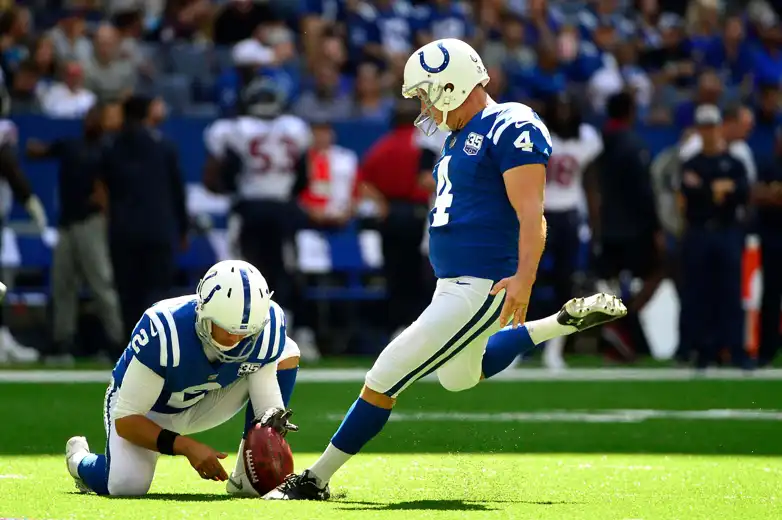 The picks include a variety of bets like NFL playoff bracket predictions, NFL point spread predictions, and general NFL playoff predictions. Plus, the regular season, the Super Bowl, and even special games like the preseason, Pro Bowl, and more.
But research can only get you so far. You need to set something up before that: yourself.
It's true that anyone can be a successful NFL bettor. But what separates the consistent winners from the amateur flash-in-the-pans is discipline. Successful bettors stay disciplined.
They have a strategy they stick to. They rely on statistics and hard data more than instincts and emotions (although they can be useful in some cases). They prefer to have a unified system of betting (a percentage of your bankroll) as opposed to betting random amounts. They have a budget. And they track their progress.
It is best if you treat betting like a job more than a hobby. This means avoiding betting on teams or players you feel too strongly for (some bettors never bet on their favourite teams or players).
Keep all these in mind and with a little luck, you could be profiting with NFL betting.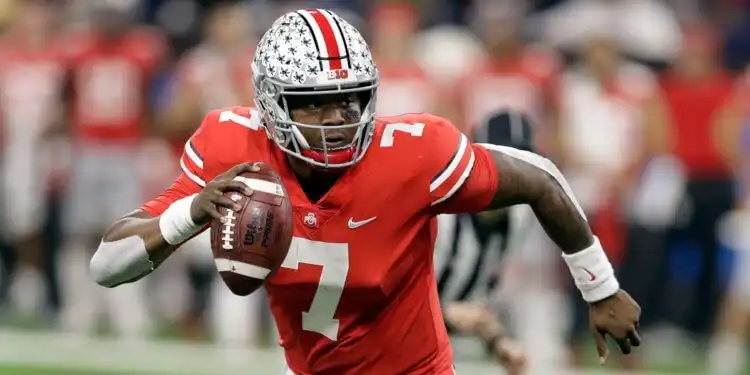 NFL Winner Odds
The NFL winner odds indicate which teams are likely to win the Super Bowl.
These can be found on our Super Bowl, the NFL Finals, page. Check often to see how these odds are updated. They change frequently. Keep a lookout on teams that you can snag at tremendous odds!
NFL Playoff FAQs
Who won the last Super Bowl?
The last Super Bowl was won by Tom Brady and the Tampa Bay Buccaneers.
How many teams make the Playoffs?
A total of 14 teams each season make it to the NFL Playoffs, where teams will play a series of games to see who reaches the Super Bowl.
Which team has the most Super Bowl titles?
The New England Patriots are the team that has won the most titles, with a total of 6 championships to their name.
What is the best bookmaker for NFL Playoff betting?
We cannot say categorically which is the best oddsmakers for NFL Playoff betting as there are so many. But, what we would recommend is that you look through our list of bookmakers to find the right one for you.
Are there prop bets available for the NFL Playoffs?
There is a range of NFL Playoff prop betting markets available throughout the season, but things really hot up once the Regular season comes to an end.