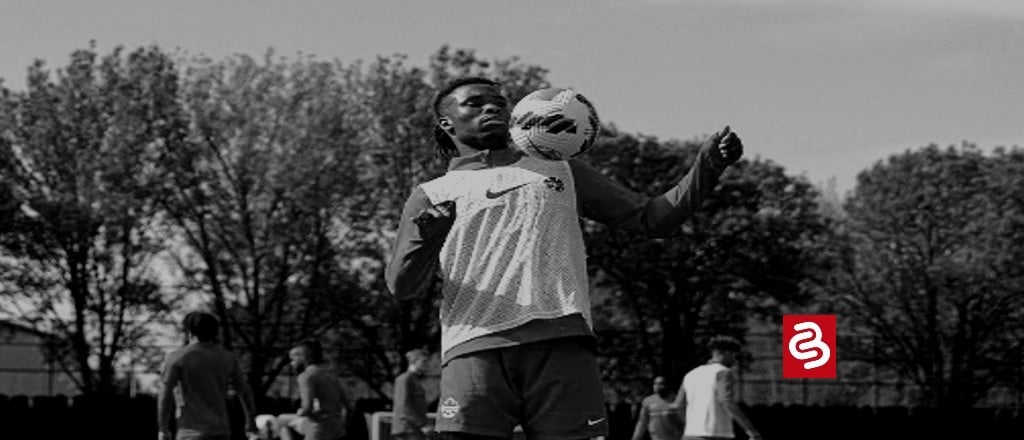 Canadian fans are loving their team right now, as the World Cup is getting closer and closer. With that said, the news came in that Canada canceled a controversial friendly soccer match with Iran earlier this month, and it was a move that countless people were calling for. It's no secret that there's plenty of tension between the two countries.
No one has forgotten about when in 2020, a Ukrainian passenger plane was shot down by Iranian guards. There were Canadian citizens on board, and they lost their lives as a result. This broke countless hearts all over Canada, and nothing has been forgotten about this. Because of this, people were furious with Canada for hosting Iran for a soccer match in Vancouver. Fortunately, it was decided to cancel it.
"Over the past week, the untenable geopolitical situation of hosting Iran became significantly divisive, and in response, the match was cancelled," Canada Soccer said in a press release. "While we considered the external factors in selecting the optimal opponent in our original decision-making process, we will strive to do better moving forward."
Canada soccer really had no choice in this case, as people were furious with the idea of Iran and Canada meeting in Vancouver. Now, this game was officially cancelled and there was no longer an invitation for the Iran team to make its way over to the country. This was a mistake, but Canada corrected it. Now, the team will continue to prepare for the World Cup, which will start in November over in Qatar.
Canada is also focused on the Nations League
While the World Cup is right around the corner, Canada is also focused on the Nations League tournament, which will include two games on the way. This includes a tilt with Curacao and then a match on June 13 going up against Honduras. These will be great prep matches for the Canadian side, as it will only help them get ready for what's really on their mind: Qatar.
Canada's soccer confidence is incredibly high right now, as the team finished at the top of the CONCACAF table. Normally, that's a battle between the USA and Mexico, but Canada was fantastic from start to finish in qualifying. Because of this, they were able to track down the No. 1 spot, and now they've got high expectations leading up to the World Cup. Fans are already checking out the odds for them.
This is the first time that Canada will be in the World Cup since 1986. It has been a long wait for the country, but it sure has been worth the wait. The coaches and players they're going to use the Nations League as a chance to take their games to the next level. Canada will start the World Cup with a showdown against Belgium. Then after that, they'll meet Croatia.
Canada will close things out against Morocco in the group stages. The hope is that the team will be able to make it to the round of 16, but that's up in the air for now. With Canada as a whole, getting to the World Cup is massive, but they truly believe they'll be able to make quite the splash once the tournament gets here. Everyone can't wait to see how things play out for them.
Alphonso Davies is back to full health and ready to roll
The good news for Canada right now is that Alphonso Davies is back to full health and ready to roll. Davies had been out for a long time due to injury, but he was named to the 24-man squad for the Nations League. Then, he'll be ready to return to training for his club team, and then things will really get interesting in the summer and early fall.
It goes without saying but Davies is the face of the Canadian National Team, as he's known as one of the best players in the world at his position. Davies has incredible speed, which is truly tough to match. Just when the opposition thinks that they've got a step on him, Davies is able to turn things up to a new level and fly down the pitch. He really is something to watch.
It has been frustrating for Davies to be away from the field for so long, but the good news is that he's back and fired up to remind people of how special he can be. Davies will have millions of eyes on him at the World Cup, as he's been a true superstar in the Bundesliga for Bayern Munich. Imagine how good he'll be at the national level with the world tuned in?
Davies gets that there will be loads of pressure on him to deliver, but he has never been one to shy away from stiff competition. In order for Canada to have success in Qatar, they need Davies to play at the best of his abilities and do damage. There's little doubt from fans' minds that he'll be able to get that job done.