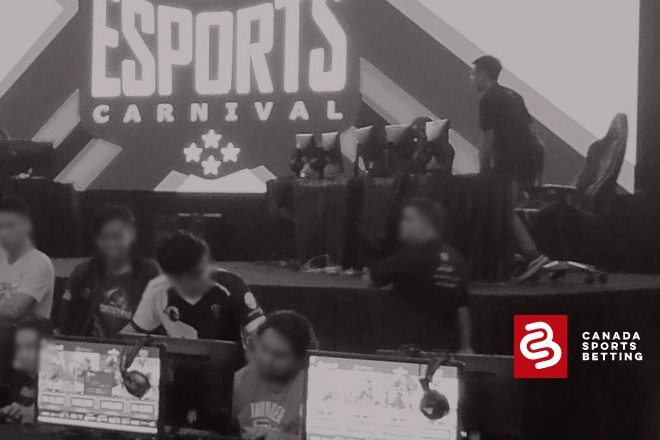 ESports betting is growing since 2020 – and Bet365, along with other companies, thinks it will continue for years to come.
Once considered one of the more niche betting markets available on Bet365 and other online betting sites, eSports is now growing. Bet365 and other companies believe the eSports betting growth is sustainable and long-term, turning what was once a small part of online gaming into something much larger.
Why is the Market for eSports Betting Growing Strong?
There are multiple reasons behind the explosion in the last few years in eSports betting, and why the growth will continue strong into the future.
Lockdowns and Pandemic Increased Popularity of eSports
The most significant reason why eSports betting increased in popularity over the last year is due to lockdowns and physical sports stopping operations. With traditional sports and the world's biggest leagues sidelined for weeks to months, people wanted something to bet – and futures were not cutting it.
Since eSports can easily be played competitively in remote locations, it did not stop in the same way other sports did. This allowed eSports – after a small blip to figure out the logistics – to continue to operate, allowing bettors something to wager on while there were no other sports (and likely spending a lot of time at home).
As bettors grew to enjoy betting on eSports odds, the return of other sports did not eat into its audience as many online sportsbooks expected – which plays a significant factor in why Bet365 believes in feasible growth until 2025.
Increase in Competitive Games
When eSports launched, the number of games played competitively played was low. Most games appealed to a core type of gamer – with casual players and bettors showing little to no interest in watching or betting on eSports. Over time though the number of video games played competitively has increased – and now includes some more mainstream games.
One popular game – that is accessible for most – is the NBA 2K franchise. Millions of people buy the latest version of 2K every year. It is also easy to understand (it is just virtual basketball), which is why it is an accessible introduction to many people to competitive eSports.
As people get more into eSports and eSports betting, they branch out into more games. Some games will always remain a bit complicated. But remember, we are viewing eSports as a whole – not the sum of its parts. The same applies to physical sports, where some people only bet on one or two sports while other bettors cast a wider search when looking for the best betting lines.
Increase in Regional Teams and Competitions
One reason a sport grows is when a city or region gets its own teams or hosts an important competition. You can look to the United States hosting the 1994 World Cup and 1999 Women's World Cup as an example.
Before the World Cup in the United States, soccer enrollment in the country was under 10 million players. In the subsequent years following both World Cups, the totals have skyrocketed with the number reaching 24 million by 2006 and continuing to grow consistently over the next 15 years.
As eSports teams compete in North American leagues, Canada and the United States host significant events, and cities build new stadiums (Toronto is expected to build a $500 million eSports stadium by 2025) numbers will only increase.
Sponsorships and Partnerships
In 2017, MSLE (Maple Leaf Sports Entertainment – owners of the Toronto Maple Leafs, Toronto FC, Toronto Raptors, Toronto Argos and more) launched an eSports team. The fact Canada's largest sports and entertainment company would partner with eSports players proves there is growth in the game.
Along with partnerships with other sports/media companies, sponsorships in the industry are growing. T1 – one of the biggest League of Legends teams in the world – signed a multi-year deal with Red Bull. Other big sponsors in eSports – that are not computer or video game companies – include Coca-Cola, Bank Mandiri (in collaboration is VISA), and USAA Insurance.
As these deals grow, more money flows into eSports. More money means more interest – especially for people looking at playing competitively. As more people look at eSports as a viable job, the quality of the product grows and with it the general interest from the public.
The Unknowns for the Future that Could Impact Growth
There are a few questions we do not know the answers to yet that could impact the long-term growth and success in eSports.
Could eSports fall victim to cyberattacks?
Could the easing and end of pandemic restrictions slow the overall growth?
Is there risk in eSports in certain markets? Is a national approach better than a regional approach?
Can eSports market their stars well enough to make them household names?
Many of these questions will not have answers until 2025 – the window Bet365 and other companies predict eSports betting will continue to grow. For now, if you enjoy (or started enjoying eSports betting in the last year), you know how much fun it can be. If you have yet to check out betting on eSports, it is a great time to get in on the action. You can check out the best online sportsbooks to bet on eSports below.