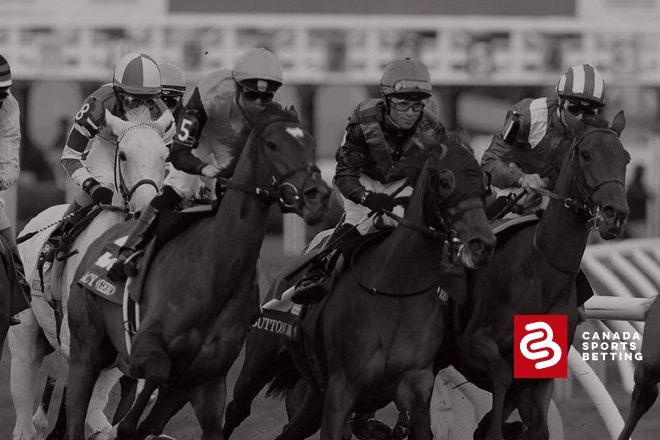 Find the details of the new deal between Spotlight Sports Group and Bet365 here!
It was recently announced that sports betting company Bet365 signed a new deal with Spotlight Sports Group. So, what is the deal entail and why is it a good thing for bettors who use Bet365?
What is the New Deal between Bet365 and Spotlight Sports Group?
The new deal between Bet365 and Spotlight Sports Group involves increasing the content and data from horseracing in the United States and France. The goal of the deal is to increase what is available at Bet365, which already offers a robust collection of racing post content and data on the UK and Irish horse racing.
Bet365 also recently expanded in the South African horse racing market. Canadians bettors – along with dozens of other nationalities – can bet on horse racing at Bet365.
What is Racing Post Content and Data
Racing post content and data is the collection involving horse racing in specific regions. It includes details on upcoming cards, recent and historical results, important news stories, betting tips on races, statistics, and even recent births.
Offering everything in a single location is popular as it grows your audience, and the number of time people spend on your website. Bet365 has previously worked with Spotlight Sports Group. Their original partnership focused on racing post content for customers in the UK and Ireland. The partnership proved fruitful as they are expanding their agreements to include more regions and countries.
Where is Racing Post Content via the Super Feed Available?
Currently, content from the Racing Post Super Feed will be available in the United States, the UK, Ireland, France, South Africa, Hong Kong, and the United Arab Emirates. The deal between Bet365 and Spotlight Sports Group is for three years.
They state in the deal that it will include all major races in North America – so we expect the deal will also include Canada. If Canada is not part of the initial launch, we expect they will be included as they stated plans to expand to additional regions.
Even if the Super Feed does not launch right away in Canada, Bet365 is still available for Canadian sports bettors. You can learn about the renowned online sportsbooks with our Bet365 online sportsbooks review.
It is not the only Recent Deal involving Bet365
This deal is not the only one in the last few months involving Bet365. Recently, the gambling giant partnered with the San Antonio Spurs. The Spurs and Bet365 partnered to launch a free-to-play game named Call Your Shot.
What is interesting about that partnership is that Texas has not yet legalized in-state sports betting. The deal involves no money and gives fans a chance to make predictions on the game for a chance at prizes such as VIP experiences, free tickets, and signed merchandise.
It is clear that Bet365 wants to remain a serious player in North America – and is looking for many ways to entice North American bettors to its sportsbooks – which include partnering with teams and offering a Bet365 new user sportsbook welcome bonus – worth up to $200. Bet365 also regularly streams live events to reward and engage with their customers.
What can you Bet on at Bet365?
Bet365 is one of the largest sports betting companies in the world with millions of customers in over one hundred countries. Their global reach (which includes Canada) means they offer sports betting odds and markets on just about any league and sport you can think of.
It also offers a competitive number of horse racing markets – that is only improving thanks to their partnership with Spotlight Sports Group. Bet365 is among the companies that believe in the growth of betting on eSports. It would not shock us if, in the next year or so, Bet365 announced an official partnership with an eSports team or league.