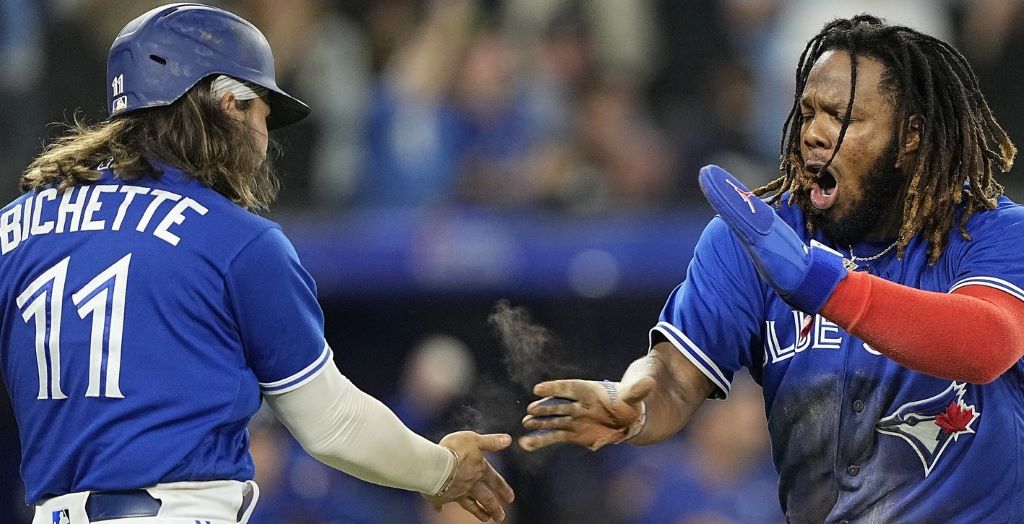 It appears as though Canadian sports bettors are quite savvy when compared to their American counterparts.
DraftKings sportsbook customers in the province of Ontario have posted the highest win percentage of all of the markets offered by the sportsbook this year, according to a DraftKings spokesperson.
Ontario's customers have higher win rates than other bettors in legal American sports betting states, such as Iowa, Virginia, New Jersey, New York, and Illinois, among others. However, DraftKings didn't disclose the actual win rate percentages for these jurisdictions.
DraftKings launched in Ontario on May 16, over one month after the opening of Ontario's regulated iGaming market on April 4. It's now live in 20 U.S. jurisdictions in addition to Ontario.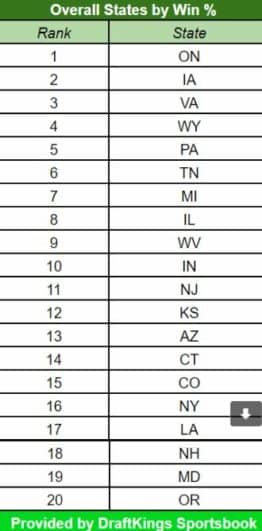 DraftKings also revealed that the Toronto Blue Jays are the most-bet team in Ontario in 2022 at the sportsbook. This isn't surprising given the sheer volume of games (roughly 125) Canada's only Major League Baseball team played this year after the sportsbook launched in the province last May. It'll be interesting to see this data next year after Ontario bettors wager on full NBA, NFL, and NHL seasons for an entire calendar year.
Many sports bettors in Ontario, and across Canada, have been wagering with grey market sportsbooks for many years, so it's not surprising that they're successful bettors as a group when compared to jurisdictions south of the border.
Here are a few more interesting insights from DraftKings: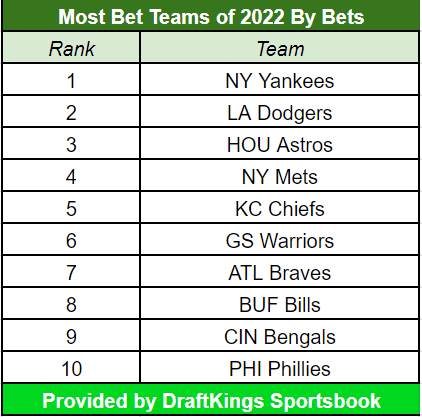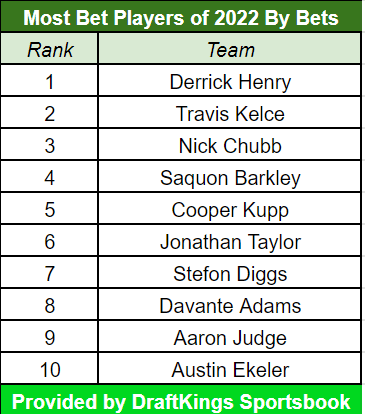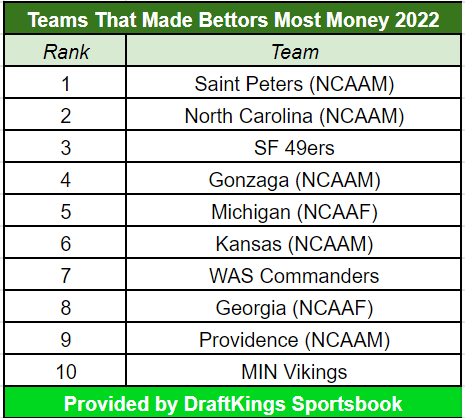 More insights from BetMGM
BetMGM, which launched in Ontario on April 4, also released some 2022 betting insights, although they aren't specific to Ontario and include data across all of its active North American markets.
Unsurprisingly, the top three betting events this year year were all NFL contests, with Super Bowl LVI between the Los Angeles Rams and Cincinnati Bengals earning the distinction as the most bet on event by ticket number (this was also the case at DraftKings). The two NFL Conference Championship games came in second and third, respectively.
New York Yankees slugger Aaron Judge is the most bet on player across all the professional major sports, and eight NBA players are also included in the top 10.

BetMGM also provided data on the most bet on NHL players of 2022, and the list includes three players currently playing on Canadian teams. Auston Matthews, Connor McDavid and Leon Draisaitl were all popular players to wager on.

As of Wednesday, 68 iGaming sites are live in Ontario's regulated market. Unfortunately, there is no recent data on sports betting market share in Ontario, but many formerly grey market operators, such as bet365, Betway, and Pinnacle, are still assumed to be some of the most popular sports betting operators in the province.
A study conducted by Canada Sports Betting last July revealed that bet365 was the preferred operator of many Ontarians.