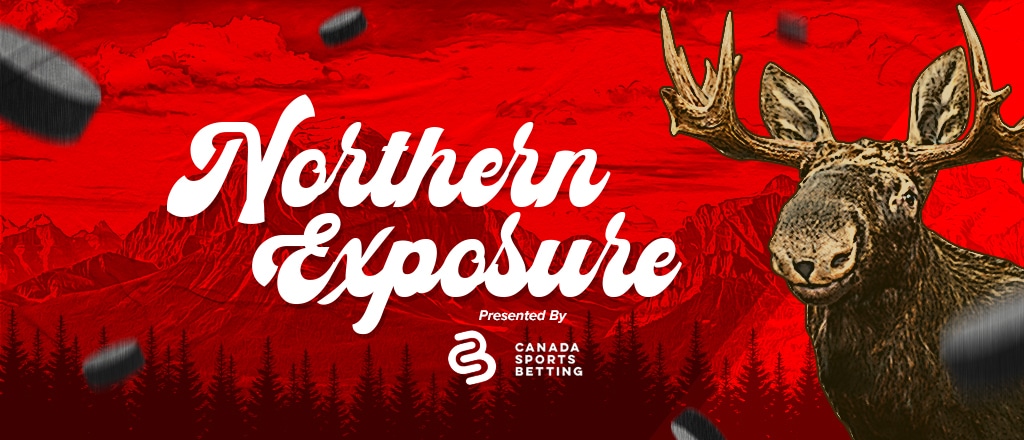 Each week, Canada Sports Betting recaps all the top sports betting and iGaming news in Canada and highlights upcoming events.
Our top stories this week
Event of the week
NHL Heritage Classic – Oct. 29
The Edmonton Oilers and Calgary Flames will renew the Battle of Alberta at Commonwealth Stadium on Sunday night, the first outdoor NHL game between the provincial rivals.
Mother Nature is clearly a hockey fan, because it has been bitterly cold across Alberta this week with temperatures well below the freezing mark, helping crews prepare the ice surface well in advance of the event. Forecasts are calling for a pleasant evening Sunday at Commonwealth, with temperatures expected to be around -2 C under partly cloudy skies. Winds should be light out of the west.
Odds aren't yet available for the game, as both teams play on Thursday night prior to ramping up for the Heritage Classic. Oilers superstar Connor McDavid is questionable for the game after suffering an upper-body injury last Saturday against the Winnipeg Jets. His inclusion would certainly help raise the profile of the event from both an entertainment and betting perspective.
Check back with Canada Sports Betting on Sunday for a full betting preview of the Heritage Classic.
NorthStar's Canada-wide launch imminent
Canada Sports Betting has learned that NorthStar Bets could launch across Canada as early as Sunday.
On Oct. 10, NorthStar issued a press release stating a nation-wide launch would occur in the "coming weeks." The Ontario-born operator is currently only doing business within the provincial borders of Ontario while most of its competitors are also active in other provinces and global igaming markets.
NorthStarBets.com will soon be accessible in every province and territory outside of Ontario. Users in Ontario will still need to visit NorthStarBets.ca. NorthStarBets.com will be offered through a wholly-owned subsidiary NorthStar Gaming acquired earlier this year with the purchase of Slapshot Media Inc. (Spreads.ca).
Canadian gaming lawyer Jack Tadman wrote an interesting article regarding NorthStar's pending expansion across Canada this week, exploring the risk the operator is taking by launching in other provinces using Spread.ca's Kahnawà:ke Gaming Commission license. In Ontario, NorthStar is directly licensed with the Alcohol and Gaming Commission of Ontario is and is operating as a part of the regulated igaming market in the province.
Tadman cites that NorthStar entered an Ontario market in 2022 "that was far from an equal playing field" as other competitors were able to bring in their grey market databases and player lists into the new regulated market during a transition period. That put operators like NorthStar at an extreme disadvantage from a market share perspective right out of the gate.
Now, NorthStar is banking on a similar grey-market transition developing in other provinces across Canada, should they also eventually decide to create an open market like Ontario.
It'll be interesting to see if other operators in Ontario that are in the same boat as NorthStar potentially follow suit in this plan to get a jump on customer acquisition in other provinces across Canada.
PointsBet releases quarterly Canadian earnings
Earlier this week, PointsBet released its financial update for the quarter ending Sept. 30, 2023 and revealed the following data regarding its Canadian operations.

A few of the highlights include:
Total net win of $5.4m, up 212% on PCP.
Sports betting gross win margin expanding driven by higher mix of parlays.
In-play betting representing 68% of sports handle, up 9% on PCP.
Cash active clients reached 32,864 at 30 Sept 2023, up 8% from 30 June 2023.
These figures are in Australian dollars. One Australian dollar roughly equated to 87 cents Canadian during the quarter.
PointsBet CEO Sam Swanell said during a conference call that he wants Canada to be profitable by FY2025 and the company is working on upgrading its online casino product to help achieve this goal. Brooke Hilton, who previously worked for Bally's Interactive and the British Columbia Lottery Corporation, recently joined PointsBet as the company's first "Head of Casino" for the Canadian business.
PointsBet is currently only available to Ontario bettors, but the product could expand to other provinces should they chose to allow private operators into their respective igaming markets.
Amanda Brewer leaving Unibet
Amanda Brewer is leaving Unibet.
Brewer has served as Kindred Group's country manager for Canada for the past two years. She also played a key role with the Canadian Gaming Association as a senior advisor and helped shape the landscape for Ontario's new regulated igaming market alongisde President and CEO Paul Burns.
Brewer wrote the following post on LinkedIn on Wednesday:
To my Kindred colleagues – especially Manuel Stan and my fellow management and NA colleagues – thank you for two wonderful years! It was an honour to be part of the first group of operators who launched in Ontario on Day 1, and to work with all of you to try to make the Unibet brand as successful as possible.
All good things must come to an end, and today marks my last day.
Brewer, an industry professional with 15+ years of experience, is now the hottest thing on the free-agent market besides Shohei Ohtani. She concluded her LinkedIn post by stating she's open to new opportunities across the igaming industry.