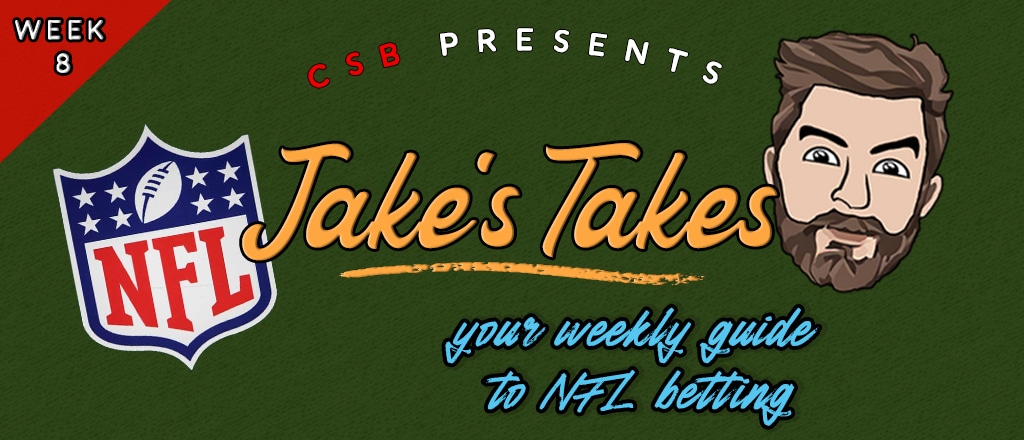 Welcome one and all to Week 8 of the NFL season!
It feels like we've just got started and despite that, here we are nearing the midway point of the 2023 schedule. Week 7 saw some serious upsets and a shift in the NFL power dynamics. It was a particularly bad week for the Buffalo Bills and Detroit Lions, two teams who typically have a lot of Canadian football fans behind them. Buffalo's inexplicable loss to the Patriots brings with it more questions than answers for Josh Allen and the Bills. And Detroit's utter shellacking at the hands of Lamar Jackson and the Ravens ends a four-game win streak and puts a damper on the Lions' momentum.
Elsewhere, Tyson Bagent balled out in his first NFL game (as I predicted) and led the Bears to a convincing win over the Raiders. The Eagles proved folks wrong (myself included) and Jalen Hurts won his duel with Tua Tagovailoa and the Dolphins. The Chiefs continued to Chief all over the NFL, as Taylor Swift and the boys have now rattled off six straight wins. Patrick Mahomes had 321 passing yards at the half and probably took a nap at some point in the second. Too easy.
The Browns and Colts played a 77-point duel for the ages and furthered the QB controversy in Cleveland. The defence is still the best in the league, but Deshaun Watson (he of the fully guaranteed $230-million contract) may not be the team's best option at QB. The Watson drama overshadowed one hell of a football game and I gotta say, I kinda love the Colts' new dark blue, stealth bomber lookin' uniforms.
Monday night had one more upset in store, as the 49ers dropped their second consecutive game after starting the season 5-0. Brock Purdy has thrown three INTs during the skid after having thrown exactly zero leading up to it. Suffice to say, the MVP chatter has cooled significantly. Week 8 brings the Niners back home to the bay to face a rested, post-bye week Bengals squad in one of the more intriguing matchups this week.
---
So let's not waste more time talking about what was, and dive in to what is with this week's odds and picks
All odds courtesy of bet365
* = Home Team
Underdog
---
Week 8 lines to bet NOW
Cincinnati Bengals– Moneyline: +210
We just spoke about this one above but I can't waste any more time building this one up. It's time to jump on Cincy. Joe Burrow's calf has been maxing and relaxing during a much needed therapy week, and even before that, he was starting to resemble the Burrow we expect to see on a weekly basis. In the blink of an eye, the 49ers are reeling and confidence in QB Brock Purdy is suddenly on very shaky ground. Not saying we have an emperor's new clothes situation here, but maybe Purdy is starting to realize how crazy improbable his whole situation is and is starting to lack belief. With Deebo Samuel still out this week, the likelihood of Purdy's inaccuracy continuing is high. Football wouldn't be football without periods of intense adversity, and going to 5-3 after starting 5-0 is going to be San Francisco's adverse period this year. They'll bounce back, the talent will help them rise, but a rested Bengals squad is not a get-right game. Bet this before more folks figure it out.
Indianapolis Coltsvs. New Orleans Saints– O/U (43.5) – OVER: -110
The Colts put up 38 points against what is widely regarded as the league's best defence in Week 8. Lucas Oil Stadium is a warm, cozy spot free from offence-stifling winds and inclement weather. The Colts can ball, but they also can't prevent their opponents from balling right with them. The Saints are averaging 19 points a game this year and were deprived of Alvin Kamara for three of those games. Expect another fireworks show in the dome as the score eclipses the 43.5-point line.
Same Game Parlay:Minnesota Vikings– ATS (-1.5)
Green Bay Packers vs.Minnesota Vikings– O/U (42.5) – UNDER – +300 (Parlay)
The weather report for Green Bay this Sunday is decidedly scary, with forecasts projecting temperatures between 6 C and freezing, with a mix of rain and snow. Gross to say the least, but even more gross if you're a fan of good football or the Packers. What is normally a home-field advantage for the Pack will not be this week. As Jordan Love continues to struggle, and in fact get worse as the season progresses, messy weather is the last thing he needs. The Pack faithful will not be kept warm by the play on the field as the Vikings grind out an ugly one. Low on points and even lower on charm.
Week 8 lines to bet LATER
Cleveland Browns– Moneyline: +145
This take is gonna be a bit of a head-scratcher at first but stay with me. The Deshaun Watson situation in Cleveland is messy to say the least. His murky health status over the past few weeks is covering up the fact that Watson has simply been downright bad since making his debut with Cleveland last season, and especially bad this year. He has thrown an average of only 198 passing yards per game, with a 60.3% completion rate, a 4% touchdown pass rate, and a 2.6% interception rate. His yards per pass attempt stands at a modest 6.5. These stats represent a significant decline from his performance in 53 games as the starting QB of the Texans, a level of play that's fallen well short of the expectations the Browns had when they traded away five draft picks, including three first-rounders, and committed $230 million in guaranteed money to secure his services in 2022. All that said, Cleveland still has everything it takes to win this game, in fact, the Browns have everything it takes to beat any team, if only they get somewhat consistent quarterbacking. So we come to the centre of the shrubbery maze. In other words, get to it Jake, what the heck are you building to? Well, what I'm saying here is, the Browns are simply better right now without their incredibly expensive QB. And with P.J. Walker confirmed as QB1 this week I think the Browns are the superior play.
Bet on Browns vs. Seahawks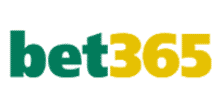 CLE +145
SEA -165
Week 8 line that makes me go hmm…
Chicago Bears– Moneyline: +325
Yup, I'm going there. And why the heck not. In a week of weirdly dreadful primetime games, why not continue to believe in Tyson Bagent and get something out of Sunday Night Football. Look even I'll admit, Bagent doesn't really give off NFL hero vibes. He looks like if you pulled saltwater taffy into a man shape. He looks like his tattoos weigh more than him. His official NFL photo looks like bring your son to work day. Go ahead, Google it right now, I'll wait. But despite his appearance, there's something about Bagent and also something about the Bears right now. Now don't hear what I'm not saying, the Chicago Bears are not the Kansas City Chiefs, and I don't expect them to go out and play the Chargers like Mahomes and Co. did. But the Chargers do have defensive inefficiencies, that is an understatement, and when Justin Herbert can't do it all himself, the D seems to crumble around him. I'm not saying to go out and put your mortgage on it, but in an effort to make Sunday Night a little more interesting, let's back some more Tyson magic.
---
Betting mismatches of the week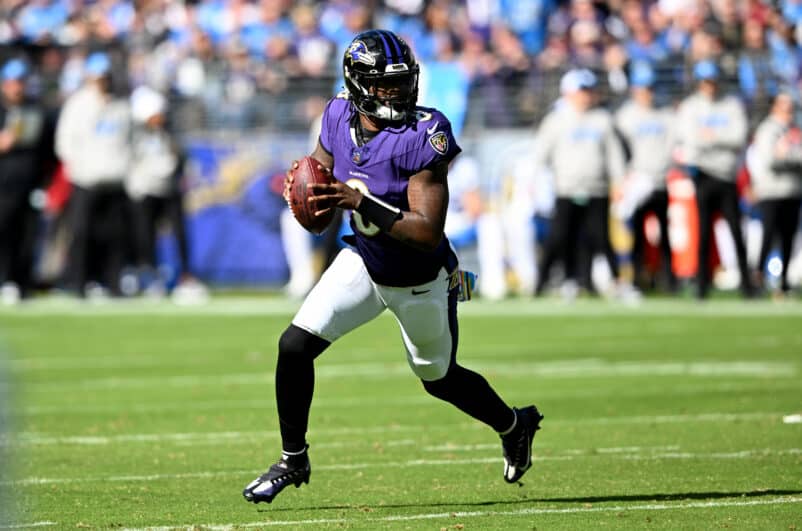 Lamar Jackson vs. The Arizona Cardinals
Lamar Jackson taught us a few things last week. He taught us that maybe the Lions aren't quite ready for primetime, he taught us to stop doubting him (okay maybe he only taught me that) and perhaps most importantly, he taught us that NFC teams like Detroit perhaps don't spend enough time scheming for AFC opponents they don't see that often. The latter lesson is of vital importance this week, as the Arizona Cardinals play host to Jackson and the Ravens. Another AFC/NFC clash. Put simply, the Cards have a hard enough time planning for divisional opponents let alone out of conference ones and Jackson is more than primed to put up stupid numbers again this week as a result. If you're worried that the Ravens will be so far out front early that Jackson's numbers will take a hit, consider that Baltimore was up 28-0 at the half against the Lions and Lamar never took his foot off the gas, amassing three passing scores and one on the ground for good measure.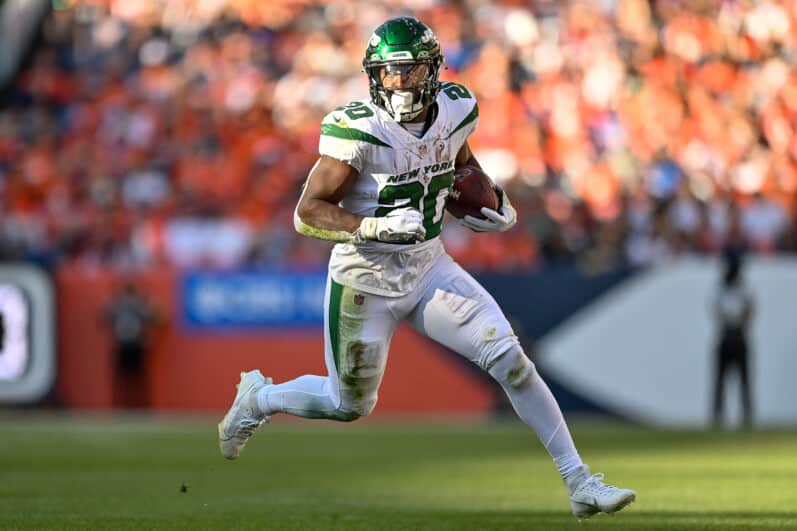 Breece Hall vs. The Giants' run defence
Hall has been a bit of a forgotten man in the wider NFL consciousness, but Jets fans certainly haven't forgotten him. Eased back into play after tearing his ACL this time last year, a lot of folks fail to remember how good he really is. In all the hubbub about Aaron Rodgers and Zach Wilson and the will they or wont they of the Jets' playoff hopes, it's Hall who may yet play the biggest role. Hall can hurt you in so many different ways, and something that opposing defences certainly don't want to hear, is the fact that he's becoming a bigger and bigger factor in the passing game. This a double no-no for the Giants this week, as their run defence ranks sixth worst in the league, while their pass defence doesn't fare much better. Hall went off for 177 yards on the ground in Week 6 against the Denver Broncos, a run defence that sits dead last in the league, and it's reasonable to think that the sixth-worst corps will have little chance to slow him down either.
Bet on Jets vs. Giants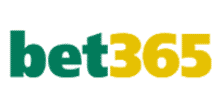 NYJ -3
NYG +3
Betting trends of the Week
Here are a few trends to keep in mind when placing your bets this week:
TheHouston Texansare 7-3 ATS in their last 10 games 🔥
TheTampa Bay Buccaneershave only hit the team total over in six of their last 20 games 🧊
TheAtlanta Falconshave hit the game total under in 16 of their last 20 games 🔥
TheWashington Commandersare 1-4 ATS in their last five home games 🧊
TheGreen Bay Packershave hit the team total under in six of their last nine games at home 🔥
TheNew York Giantshave scored first in four of their last 19 games 🧊
---
Player props to play in Week 8
Here's a few player props I love this week:
Player Passing Touchdown Milestones –Josh Allento record 3 or more – +320
Josh Allen typically follows losses with all world performances. Now that Buffalo has stumbled, dropping 2 of their last 3 games, Allen will have to prove to the collective football world that it's not quite time to give up on the Bills as true contenders. In a prime time Thursday Night matchup, expect to see the best version of Allen on display.
Player Longest Pass Completion Milestones – P.J. Walker – 40 Yards – +175
So we know Walker is gonna play this week in Seattle and judging by the shootout he just had with the Colts in Week 7, he's no stranger to big plays. Walker has played in parts of two games for Cleveland and his longest passes were of 30 and 58 yards respectively. While the run game will pace the Browns, this one is shaping up to be a back and forth affair and Walker is gonna have to air it out once or twice.
⭐ Gold Star Pick ⭐
BIG APPLE SPECIAL

🍎

I couldn't end this week's takes without talking about the all New York matchup Sunday afternoon, so I've cooked up a big apple-sized parlay for all you fine folks out there. For this Empire State split I'm backing the Jets. Yes I know that Tyrod Taylor is doing that thing where he kinda looks like a legit NFL QB right now, and it's definitely an x-factor should Daniel Jones continue to rehab from injury. But the Jets' vibe can't really be denied, and fresh off a bye, with a Week 6 upset win over the Eagles in their back pocket and an Aaron Rodgers walking without crutches right in front of them, the Jets' 2023 story is still being written while the Giants are more or less playing this one out.
Same Game Parlay – New York Jets vs. New York Giants – O/U 36.5 Points – OVER, Match Result will be NY Jets, OVER 19.5 Points for NY Jets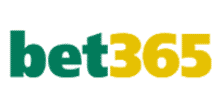 +225
---
2023 NFL Season FAQ
What NFL Teams Have a Bye Week in Week 8?
Week 8: None
What is the 2023 NFL Bye Week Schedule?
Week 5: Browns, Chargers, Seahawks, Buccaneers
Week 6: Packers, Steelers
Week 7: Panthers, Bengals, Cowboys, Texans, Jets, Titans
Week 8: None
Week 9: Broncos, Lions, Jaguars, 49ers
Week 10: Chiefs, Rams, Dolphins, Eagles
Week 11: Falcons, Colts, Patriots, Saints
Week 12: None
Week 13: Ravens, Bills, Bears, Raiders, Vikings, Giants
Week 14: Cardinals, Commanders
What are the 2023 Week 8 NFL Power Rankings?

Buffalo Bills
Kansas City Chiefs
San Francisco 49ers
Miami Dolphins
Baltimore Ravens
Dallas Cowboys
Philadelphia Eagles
Los Angeles Chargers
Jacksonville Jaguars
Detroit Lions
Minnesota Vikings
Los Angeles Rams
Seattle Seahawks
Cincinnati Bengals
Cleveland Browns
Pittsburgh Steelers
New York Jets
New Orleans Saints
Tennessee Titans
Houston Texans
Green Bay Packers
Atlanta Falcons
Tampa Bay Buccaneers
Indianapolis Colts
New England Patriots
Chicago Bears
Las Vegas Raiders
Denver Broncos
New York Giants
Washington Commanders
Carolina Panthers
Arizona Cardinals

(Per ESPN Power Index)
What is the 2023 Week 8 NFL Schedule?

Thursday, October 26, 2023
Tampa Bay @ Buffalo 20:15

Sunday, October 29, 2023
Los Angeles @ Dallas 13:00
Minnesota @ Green Bay 13:00
Atlanta @ Tennessee 13:00
New Orleans @ Indianapolis 13:00
New England @ Miami 13:00
New York @ New York 13:00
Jacksonville @ Pittsburgh 13:00
Philadelphia @ Washington 13:00
Houston @ Carolina 13:00
Cleveland @ Seattle 16:05
Kansas City @ Denver 16:25
Baltimore @ Arizona 16:25
Cincinnati @ San Francisco 16:25
Chicago @ Los Angeles 20:20

Monday, October 30, 2023
Las Vegas @ Detroit 20:15

What is NFL Against the Spread betting?

If you're new to ATS betting in football, check out our convenient primer on Point Spread Betting and take a look at our new and improved Parlay Betting Guide should the mood strike to combine some of these picks!

When are the next week's NFL Lines set?
Typically oddsmakers will set the next week's Game Lines after the Sunday slate of games. NFL Odds will evolve as bets are made throughout the week and NFL Picks made too early may lack vital information. The NFL Point Spreads are set with a somewhat unclear picture and NFL predictions become more informed as the games get closer.