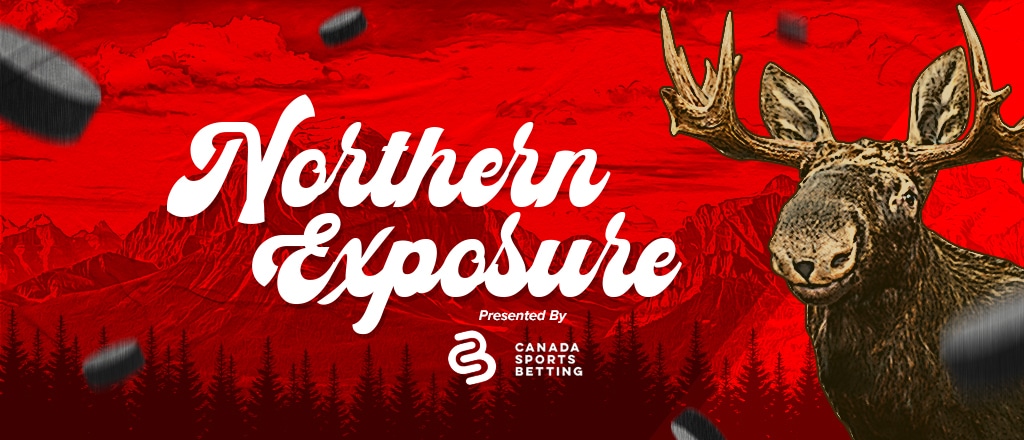 Each week, Canada Sports Betting recaps all the top sports betting and iGaming news in Canada and highlights the events of the week.
Our top stories this week
Event of the week
Ravens vs. Titans – Oct. 15 – London, England
NFL bettors won't have to wait until 1 p.m. ET this Sunday to root on their bets, as the Baltimore Ravens and Tennessee Titans will do battle from across the pond at 9:30 a.m. ET to kick off the day's slate of Week 6 games.
This will be the last of three NFL games to be played in London this season. However, the league does have two more international games scheduled in Germany in November.
The Ravens are 4-point favourites at Sports Interaction and the total is set low at 40.5 points. According to Action Network, favourites have excelled in international games. They are 30-10-1 straight-up and 26-15 against the spread.
NorthStar Bets to launch Canada-wide soon
Earlier this week, NorthStar Bets issued a press release stating it plans to launch across Canada "in the coming weeks."
NorthStarBets.com will soon be accessible in every province and territory outside of Ontario. Users in Ontario will still need to visit NorthStarBets.ca. NorthStarBets.com will be offered through a wholly-owned subsidiary NorthStar Gaming acquired earlier this year with the purchase of Slapshot Media Inc. (Spreads.ca).
"We are thrilled to take this groundbreaking step and become a truly national brand. As a Canadian company, we are confident we understand local consumers better than the large international competitors and that we offer a premium experience that best meets their needs," said Chair and CEO of NorthStar Gaming Michael Moskowitz. "We expect the Canada-wide launch to be an important catalyst that drives growth in our customer base and revenues for years to come."
To simplify, NorthStar Bets will be joining the grey market in all other provinces/territories outside of Ontario, the only province to embrace an open, private model for iGaming, while also operating in Ontario's regulated iGaming market.
NorthStar Bets also recently announced the integration of Artificial Intelligence capabilities into its platform that will help tailor the experience to the specific preferences of individual users.
ALC's annual report
The Atlantic Lottery Corporation, a crown corporation that is owned by the four Atlantic provinces (New Brunswick, Prince Edward Island, Newfoundland & Labrador, and Nova Scotia) released its 2022-23 annual report this week.
ALC is reporting it returned $492.2 million to fund provincial services and programs while recording $843.9 million in gross operating revenue across its lottery, sports betting, and iCasino products. The corporation's igaming net revenue increased by 30.2% over the previous year.
The report also includes some interesting sports betting data from ALC's PRO•LINE products:
Net revenue in the sports category was $17.2 million, representing an increase of $2.4 million or 16.3% over the previous year.
At 81% of sales, parlay betting continues to be the more popular form of wagering with the PRO•LINE player base, helping to maintain strong profit margins.
Digital sales – the sum of internet and QR code transactions completed at retail – as a proportion of total revenue continues to grow, finishing the fiscal year at 73.4%, with QR code sales making up over half (51%) of revenue at bricks-and-mortar venues.
Despite a significant increase in local television ad spending from illegal sports betting sites that are not licensed to operate in Atlantic Canada, PRO•LINE's player base grew by 1.4 per cent year-over-year.
ALC is the only legal provider of igaming and sports betting across the four Atlantic provinces and all profits are reinvested into regional programs. The grey igaming and sports betting market, and unregulated bookies often backed by organized crime, combine to see as much as $14 billion wagered on sporting events across Canada each year, according to the Canadian Gaming Association. However, that estimate was made prior to Ontario's decision to embrace private operators in the online gambling space. There is no specific data relating to the amount wagered on online gaming sites by Atlantic Canadians specifically.
ALC is one of the five provincial gaming corporations to form a coalition against illegal online gambling.
SBC's new documentary on Ontario's iGaming launch
Want to learn more about the launch of Ontario's regulated iGaming market?
In addition to the great resources we have here at Canada Sports Betting, SBC just released a short 13-minute documentary chronicling the launch of the new online gaming market in the province. SBC's video journalists spoke with several key industry stakeholders, including PointsBet Canada CEO Scott Vanderwel, Responsible Gambling Council CEO Shelley White, and iGaming Ontario Executive Director Martha Otton, at the Canadian Gaming Summit in Toronto this past June.
Industry regulators just released their Q2 report for 2023/24 (linked above in our top stories), revealing gamblers in Ontario wagered approximately $14.2 billion and the market produced $540 million in total gaming revenue — from iCasino, online sports betting, and online poker — from July 1, 2023-Sept. 30, 2023.
There are now 47 private operators that are live in Ontario and 71 legal gaming websites (not including OLG's online gaming options) that gamblers in the province can choose to wager with.
Ontario is the only province to adopt such a model to this point, although there is advocacy towards similar models potentially being deployed in Quebec and Alberta in the future.
Pickering Casino Resort reopens after Thanksgiving shooting
Pickering Casino Resort reopened on Thursday at 10 a.m. ET after the venue was temporarily closed for three days following the shooting of a 34-year-old security guard on the premises on Thanksgiving Monday.
Durham Regional Police responded to reports of an armed person at the casino around 5 a.m. ET on Monday. Upon arrival, they found a security guard, identified as Michael Ferdinand, suffering from gunshot wounds. He was rushed to a local hospital but later pronounced dead.
Police are reviewing security footage and still looking for multiple suspects who fled the area.
"We are heartbroken after this tragic incident," Great Canadian Entertainment spokesperson Chuck Keeling told DurhamRegion.com. "Our thoughts are with Michael's family at this difficult time, and we have been in touch with his family to offer condolences."
Casino staff received paid time off during the closure.