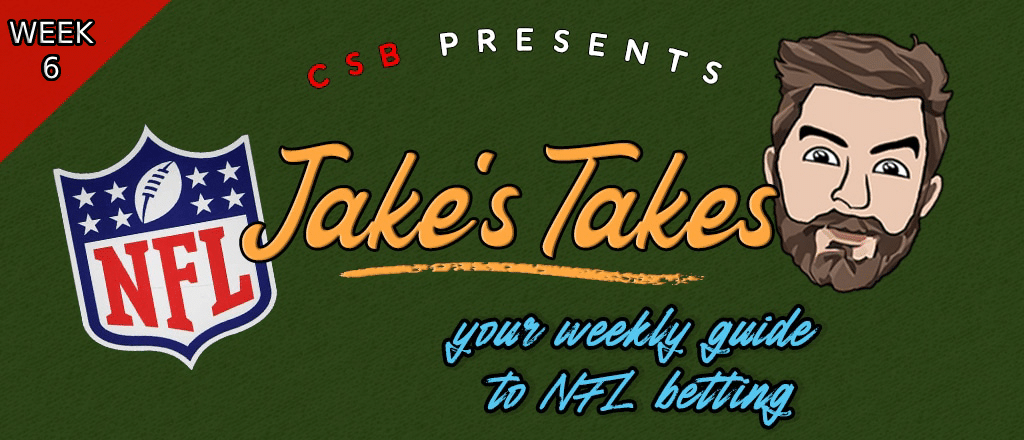 Welcome back folks! On the eve of Week 6 in the NFL, I thought I'd start us off by playing the old guessing game: two truths and a lie. Let's see if you can spot the fib out of these three picks from last week;
I was correct in predicting that the Jets had no business being underdogs against the Broncos and would win.
I was right in saying that the Pats were all washed up, and that Derek Carr would have a big day in Foxborough.
Or … I was super 100% correct in making the Washington Commanders my Gold Star Pick of Week 5. It was in no way an embarrassing failure, I didn't in fact get eliminated from my office Survivor pool and everything went perfectly according to plan.
If you guessed that the Jets pick was a lie, you're right! Just kidding, the Jets beat the Broncos on the back of Breece Hall's 177 rushing yards.
If you guessed that the Saints pick was wrong, it is in fact you that is wrong. New Orleans tossed the Patriots in the trash with extreme prejudice and New England has now lost their last two games by a combined score of 72-3.
Finally, if you believed the third option, you are as dunderheaded as I was in picking the Commanders. Wowza, can anyone be as wrong as I was with that pick? Not only did Washington lose, it lost by 20 points while making the Chicago Bears look like the mid-90's Chicago Bulls. As mad as I am at Washington, it's hard to be too mad at QB Sam Howell, who threw the ever-loving lights out last Sunday en-route to a 388-yard, two-TD, one-INT stat line. Somehow despite that, his fellow Commanders dropped the literal and metaphorical ball.
Alas, I can't dwell on the past any longer, that pick was bad and I feel bad but we've got bigger and betting things to talk about, namely our slate of Week 6 games. So enough about failure, let's see where we can find our successes this week.
---
All odds courtesy of bet365
* = Home Team
Underdog
---
Week 6 lines to bet NOW
Indianapolis Colts– Moneyline: +175
I know what you're thinking, Trevor Lawrence and the Jags just pulled off a huge upset on the road in Buffalo, further muddying the "best team in the league" waters. So how then can I justify picking the Colts to beat said Jaguars, especially on the road AND with Anthony Richardson out for Indy? Well, the answer lies in the question. As I touched upon last week, Lawrence has done a bit of a Jekyll- and-Hyde routine thus far this year. There's road dog Trevor who's accumulated 556 yards, three TDs and one INT. He possesses a 71% completion rate and an average QB rating of 101 away from Jacksonville. And then there's home cooking Trevor who has been a pale shadow of the aforementioned version. The Jags are 1-2 thus far at home and Lawrence has an average QB rating of 85 over that span with a completion rate a full six points lower at 65. Enough about Trevor, now on to the Colts. I'll give you a name that should strike fear into the hearts of Jacksonvillians this Sunday: Gardner Minshew. Minshew has been thrust onto the national stage and into our national hearts before, when he spelled injured Jaguars starter Nick Foles four years ago. Jags fans fell in love with Minshew then and will fall decided out of love with him now. Thus far through Richardson's injury plagued rookie campaign, Minshew has performed yeoman's work throwing for 553 total yards, two TDs to zero INTs, with a combined completion rate of 69% and a QB rating of 95 across parts of five games. This week, and for at least the next month, Minshew will be Indy's starter as Richardson is sidelined with a shoulder injury. The mulleted one has a chance to write a new chapter for himself in Jacksonville, this time as the bad guy. With the RB tandem of Jonathan Taylor and Zack Moss there to take the pressure off, I sense a big day for Minshew and a big letdown for Lawrence.
San Francisco 49ers@ Cleveland Browns – Over/Under 37 – Over: -110
The Browns have had an up and down, then back up and down again season thus far. What else is new, right? After benefitting from the season's first bye week, Cleveland hosts the high-powered 49ers this Sunday. Post-bye games are a little hard to read but there's plenty of reason to believe we'll see the best version of the Browns this week. If we do then they'll be able to duke it out with San Fran and though I don't feel confident enough to pick a Cleveland win, I do feel confident seeing this game as more of a back and forth, pushing the score line up until it's eventually settled by a field goal. Parlay this one for a decent return.
Tampa Bay Buccaneers– Moneyline: +145
It's our Week 6 Trap Game special! There's something about the innate ick that a "trap game" gives the keen football observer. It's basic definition is that of a game where the favourite is getting the benefit of the doubt and the underdog is getting overlooked when in reality, the lines that separate them are maybe not that stark. But there are intangible qualities that you just have to feel that elevate a spot on the calendar to true booby trap levels. Detroit is cruising along at 4-1 and won its Week 5 game, 34-20, despite being deprived of No. 1 receiver Amon-Ra St. Brown who is set to return this week. Therefore the vibes are great in Detroit and that should worry any die hard Detroit fan. Much like Buffalo or Cleveland, or any team that unfortunate Canadian NFL fans have a propensity for, The Lions have the ever-frustrating habit of letting you down right when your confidence in them is at its highest. Toronto Maple Leaf fans may resemble this remark. Add to that fact that the 3-1 Buccaneers are at home, fresh off a Week 5 bye. We have short memories as football fans, and when a team is on bye we have a tendency to forget they even exist for a little while, so we can be forgiven forgetting that Tampa has looked pretty darn good this year and that the Baker Mayfield redemption tour is in full effect. The trap is set.
Week 6 lines to bet LATER
Los Angeles Chargers– Moneyline: +110
Keep an eye on the status of Chargers RB Austin Ekeler this week. Said to be 99% sure to be returning to action against the Cowboys after being injured in Week 1, Ekeler could provide LA with the boost necessary to pull off the upset on Monday Night Football.
Bet on Cowboys vs. Chargers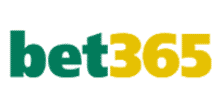 DAL -165
LAC +110
Week 6 line that makes me go hmm…
New York Jets– Moneyline: +250
This one will be a lot closer than first glance. New York provided some positivity to Jets nation last week with a decisive victory over the Broncos, and despite Zach Wilson's inadequacies can get it done on the ground and with their plus defence. Philly on the other hand is 5-0 but doesn't really feel like a 5-0 team. They haven't smacked their opponents around like last year and there's reason to believe that a team will come out of nowhere and hand them an unexpected first loss. I think this is worth backing this week, how big you go is up to you.
---
Betting mismatches of the week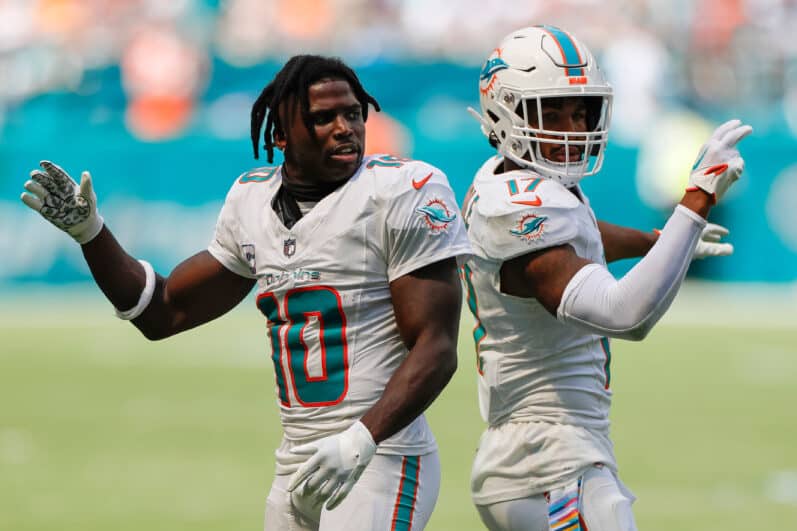 Tyreek Hill & Jaylen Waddle Vs. The Panthers' Defence
Miami's dynamic duo of receivers will be front and centre on Sunday after news that breakout RB De'Von Achane is going on the IR. Their opponents this week, the Carolina Panthers, boast a top-five pass defence thus far in 2023, but their numbers are pointedly worse when on the road. The Panthers are ill equipped to handle as formidable a duo as Hill and Waddle so expect big plays and big numbers from Miami's elite pass catchers this week.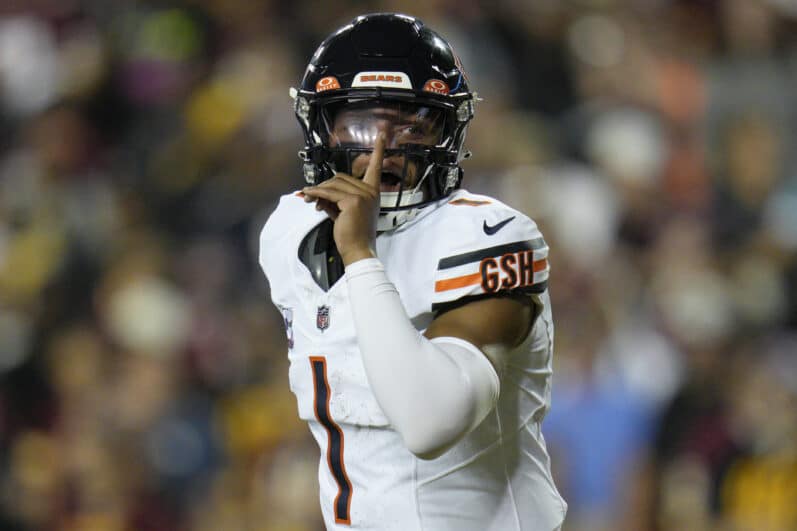 Justin Fields Vs. The Minnesota Vikings
Justin Fields' time with the Bears has been rife with turmoil, of that there is no doubt, but one of the lone bright spots has been Fields' play against the Bears' NFC North rivals in Minnesota. The Chicago QB boasts a career passer rating of 104 and a completion rate of 68% over 493 total yards against the Vikes. What's more, Fields has not thrown an interception over that span and has contributed 82 rushing yards to boot. In a game that has the potential to be a shootout considering both teams are far mor adept on offence than defence, look for Fields to have a banner day at Soldier Field.
Bet on Bears vs. Vikings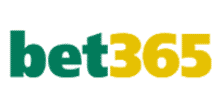 CHI +125
MIN -145
Betting trends of the week
Here are a few trends to keep in mind when placing your bets this week:
The Minnesota Vikings have scored last in 11 of their last 18 games 🔥
The Denver Broncos have only hit the moneyline in five of their last 20 games 🧊
TheJacksonville Jaguarshave hit the team total over in 13 of their last 22 games 🔥
TheKansas City Chiefshave only hit the team total over in two of their last 11 games at home 🧊
TheBaltimore Ravens have scored first in eight of their last 11 away games 🔥
TheAtlanta Falcons have only hit the game total over in five of their last 20 games 🧊
---
Week 6 player props to play
Here's a couple of player props I love this week:
Anytime Touchdown Scorer: Jaleel McLaughlin (+260)
McLaughlin has burst onto the scene in Denver in a season without much to cheer for. With Javonte Williams sidelined, McLaughlin will seize the opportunity to make himself valued in Sean Payton's offence. Even with Williams' imminent return, all signs point to Jaleel having a significant role.
Player Rushing Yards Milestone – 100 Yards: Alvin Kamara (+500)
Kamara returned from suspension in Week 5 to help New Orleans trounce the Patriots. Kamara had 80 yards rushing on 22 attempts with one score. With his first game of the season out of the way, and the rust sufficiently shaken, look for Kamara to make a big impact versus Houston's decidedly middle of the road rush defence.
⭐ Gold Star Pick ⭐
I got burned last week by the Commanders so I'm opting not to put all my golden eggs into one team's basket this week. We're still gonna go with a three-leg parlay, but this time we're gonna bank on some high-scoring affairs to stake.
3-Leg Parlay – DEN Broncos @ KC Chiefs – OVER 47 Points, CAR Panthers @ MIA Dolphins – OVER 48.5, MIN Vikings @ CHI Bears – OVER 44.5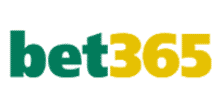 +595
---
2023 NFL Season FAQ
What NFL Teams Have a Bye Week in Week 6?
Week 6: Packers, Steelers
What is the 2023 NFL Bye Week Schedule?
Week 5: Browns, Chargers, Seahawks, Buccaneers
Week 6: Packers, Steelers
Week 7: Panthers, Bengals, Cowboys, Texans, Jets, Titans
Week 8: None
Week 9: Broncos, Lions, Jaguars, 49ers
Week 10: Chiefs, Rams, Dolphins, Eagles
Week 11: Falcons, Colts, Patriots, Saints
Week 12: None
Week 13: Ravens, Bills, Bears, Raiders, Vikings, Giants
Week 14: Cardinals, Commanders
What are the 2023 Week 6 NFL Power Rankings?

Buffalo Bills
San Francisco 49ers
Kansas City Chiefs
Miami Dolphins
Dallas Cowboys
Baltimore Ravens
Philadelphia Eagles
Los Angeles Chargers
Detroit Lions
Jacksonville Jaguars
Seattle Seahawks
Minnesota Vikings
Cleveland Browns
Los Angeles Rams
Cincinnati Bengals
New Orleans Saints
Pittsburgh Steelers
New York Jets
Tampa Bay Buccaneers
Tennessee Titans
Green Bay Packers
Atlanta Falcons
Houston Texans
Indianapolis Colts
Las Vegas Raiders
New England Patriots
Chicago Bears
Washington Commanders
Denver Broncos
Arizona Cardinals
New York Giants
Carolina Panthers

(Per ESPN Power Index)
What is the 2023 Week 6 NFL Schedule?

Thursday, October 12, 2023
Denver @ Kansas City 20:15

Sunday, October 15, 2023
Baltimore @ Tennessee 09:30 (from London, England)
Washington @ Atlanta 13:00
Minnesota @ Chicago 13:00
Seattle @ Cincinnati 13:00
San Francisco @ Cleveland 13:00
Carolina @ Miami 13:00
Indianapolis @ Jacksonville 13:00
New Orleans @ Houston 13:00
New England @ Las Vegas 16:05
Arizona @ Los Angeles 16:25
Philadelphia @ New York 16:25
Detroit @ Tampa Bay 16:25
New York @ Buffalo 20:20

Monday, October 16, 2023
Dallas @ Los Angeles 20:15

What is NFL Against the Spread betting?

If you're new to ATS betting in football, check out our convenient primer on Point Spread Betting and take a look at our new and improved Parlay Betting Guide should the mood strike to combine some of these picks!

When are the next week's NFL Lines set?
Typically oddsmakers will set the next week's Game Lines after the Sunday slate of games. NFL Odds will evolve as bets are made throughout the week and NFL Picks made too early may lack vital information. The NFL Point Spreads are set with a somewhat unclear picture and NFL predictions become more informed as the games get closer.