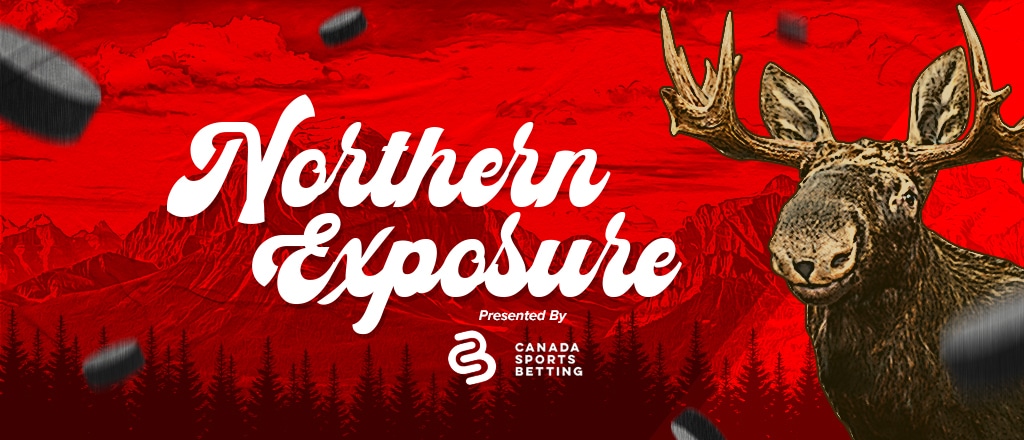 Each week, Canada Sports Betting recaps all the top sports betting and iGaming news in Canada, highlights the event of the week, and takes a look ahead at some of the most intriguing games to bet on over the weekend.
Our top stories this week
Event of the week
Honda Indy Toronto – July 16
Auto racing fans look forward to the Honda Indy in Toronto at Exhibition Place every single year.
The famous racing festival will take over the downtown Toronto streets this weekend, turning it into a 2.874-kilometre, 11-turn racing circuit.
Alex Palou of Chip Ganassi Racing has won three straight events heading into the race and is the outright favourite at +350.
Devlin DeFrancesco, the only Canadian in the field, has long +24900 odds to win the event. He hasn't finished higher than 12th in a race so far this season.
Here are the drivers with the shortest odds to win the race courtesy of BET99:
Unibet named Indy sponsor
On Tuesday, Unibet was named the official online casino partner of the Honda Indy ahead of this weekend's race.
Those attending the race will have access to the Unibet Finish Line Lounge, a trackside beer garden and race viewing area, as well as the Unibet Victory Circle, a driver post-race celebration space.
"The Honda Indy is always a highly anticipated weekend in Toronto as our historic Exhibition Place grounds transform into a race track," Kindred Group's Country Manager Canada, Amanda Brewer, said in a press release. "Kindred's flagship brand Unibet is proud to sponsor this long-standing summer tradition, as it gives us a chance to say thank you to our customers and support a fun and exhilarating event that is celebrating its 35th anniversary in 2023. This year's Honda Indy is sure to bring non-stop thrills and excitement, just like Unibet!"
Unibet offers both iCasino and sports betting markets to its Ontario customers and is a licensed operator in the province.
Kindred Group is one of the world's leading online gambling operators with business across the USA, Europe, and Australia, offering 30 million customers across nine brands betting games and markets.
RGC's annual report
At the end of last week, the Responsible Gambling Council, which is based in Toronto, released its annual report for 2022-23.
The non-profit organization reported that 17 iGaming sites/apps received its RG Check Accreditation seal of approval in the past year, with many of those products now live in Ontario. An additional 31 land-based applications also passed the test, which measures and assesses current responsible gambling practices against evidence-based and industry-relevant standards and criteria.
"We are committed to RGC being well prepared to lead the future of responsible gambling," said RGC CEO, Shelley White, in the report. "By proactively addressing the emerging trends facing the gambling industry we can ensure the right safeguards are in place for players and communities everywhere gambling exists."
Other highlights from the report include:
The RGC's public service announcement about the risks of iGaming and sports betting, which received over 100 million impressions through various broadcast and social media channels.
Super Bowl survey, which found that 42% of Ontario's sports bettors planned to wager on the NFL spectacle.
PlaySmart Centre data that revealed that nearly 142,000 Ontarians accessed tools to learn about how games and gambling work and ways to keep their play fun and sustainable.
The RGC is committed to working with all stakeholders, including operators, regulators, players, and families, to reduce the risks of gambling and provide information and resources to those who need support.
Gateway announces marketing agreement with OLG
On Monday, Gateway Casinos & entertainment announced an agreement to promote the Ontario Lottery and Gaming Corporation's iCasino and online sports betting products to customers across Ontario.
That means Gateway, which boasts 14 gaming properties in Ontario, will be promoting OLG's iCasino slots, table games, and it's digital sportsbook, PROLINE +.
"The agreement with OLG is another way we are delivering excellent customer experiences. Our customers can enjoy the convenience of playing their favourite games or betting on the big game from the convenience of their phone or laptop. We will bring the action to them through OLG.ca to keep the fun going in between visits to a Gateway casino," said Tony Santo, CEO of Gateway, in a press release.
OLG's PlaySmart Centres have already been incorporated into Gateway's Ontario casino sites to promote responsible gambling.
In fiscal year 2021–22, OLG's lottery, land-based gaming, and digital gaming lines of business collectively generated $7.1 billion in total proceeds. PROLINE + was the first sportsbook in Ontario to offer single-event wagering in August of 2021.
Barstool integrates theScore's tech stack
Barstool Sportsbook took a 72-hour hiatus during the slowest sports week of the year to improve its technology and integrate the PENN Entertainment platform, which is being powered by Toronto-based theScore (theScore Bet).
Barstool was previously using Kambi's tech stack, but its new platform will allow it to sync up to theScore's sports app, which also has betting integrations built in for its local Ontario customers.
PENN purchased theScore for $2.1 billion in October 2021 with the eventual aim to integrate the Canadian company's tech into its products down the line. That has now become a reality.
In an email to customers, Barstool Sportsbook indicated that after the tech upgrade customers could expect to see faster load times, more player prop markets, more bet offers exclusive to Barstool, enhanced promotions, and integration with theScore's app.
TheScore Bet app was being actively used in a few U.S. States last year until the decision was made last summer to shutter its American operations to entirely focus on its Ontario consumers.
The Barstool online sportsbook is available in Pennsylvania, Michigan, Illinois, Indiana, Colorado, Virginia, New Jersey, Tennessee, Arizona, Iowa, West Virginia, Louisiana, Ohio, Kansas, Massachusetts, and Maryland. It is not a licensed operator in Ontario or across Canada.