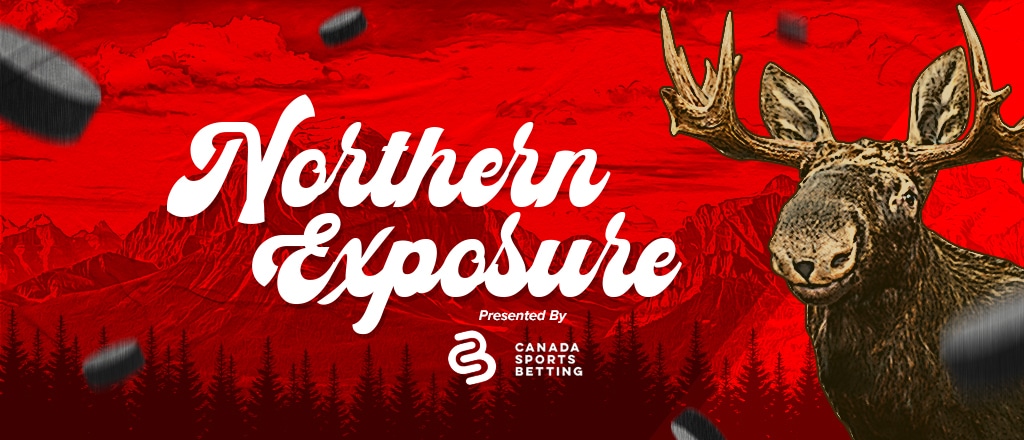 Each week, Canada Sports Betting recaps all the top sports betting and iGaming news in Canada, highlights the event of the week, and takes a look ahead at some of the most intriguing games to bet on over the weekend.
Our top sports stories
Game of the week
Miami Dolphins @ Buffalo Bills – Jan. 15
The Buffalo Bills, Ontario's adopted NFL team, will begin their quest for their first Lombardi Trophy this Sunday when they host the Miami Dolphins in a Wild Card playoff game.
Buffalo is a massive 13-point favourite at Sports Interaction in the contest and the team is riding high following the news that safety Damar Hamlin is on the mend and has been released from hospital after he suffered a cardiac arrest on Jan. 2.
Dolphins quarterback Tua Tagovailoa has been ruled out as he continues to recover from multiple concussions. And as a result, the Dolphins have moved from 11-point underdogs to 13-point underdogs in the matchup with rookie quarterback Skylar Thompson the now likely starter.
Surprisingly, weather shouldn't be a factor on Sunday afternoon in Buffalo, which has been walloped with multiple snow storms already this winter. Forecasts are calling for temperatures around the freezing mark with sunny skies and light winds out of the south.
bet365's annual report
In its annual report published by Companies House, bet365 saw revenue rise 2% to £2.85 billion in the year to March 2022.
Operating profits slumped to £15.4 million from £285.5 million, driven by a "significant" increase in brand-building costs. However, the number of active users rose 48% for the year compared to a 13% rise the previous year as the company continued to benefit from pandemic lockdowns.
Sports revenue fell 2%, while gaming was up 25%. Cash in hand and investment totalled £3.32bn.
Regulus Partners, a global strategic advisory business focused on the sports and leisure sectors, said bet365's underlying performance was "far stronger" than the 2% overall growth would suggest, with the company battling against high OSB margins in the prior year.
"Whereas a decade ago, bet365's main competition were a mix of badly run UK-led, dotcom operators, monopolies and local businesses with little digital scale, most markets now contain 'local heroes' which are not bet365," Regulus Partners told the Earnings + More newsletter.
In a recent survey conducted by Canada Sports Betting, over 18% of Ontario sports bettors had placed a wager with bet365, which represented the highest market share of any operator mentioned in the survey. In terms of brand recognition, bet365 was also ahead of the competition in Ontario with over 47% of Ontario sports bettors reporting that they were "aware of" the operator.
The operator relaunched as part of Ontario's regulated iGaming market last April after already doing business in the province, and across Canada, in the grey space for many years.
Kambi extends partnership with Rush Street Interactive
Kambi Group plc and Rush Street Interactive (BetRivers) have agreed to an extension of their sports betting technology partnership, the two companies announced Monday.
RSI and Kambi initially partnered in 2018 as sports betting became legalized in jurisdictions across the United States. Kambi has assisted RSI in its respective launches into 15 U.S. states in addition to Canada, Colombia, and Mexico.
"RSI was the first US-based operator we partnered with post-PASPA, and it has been fantastic to witness RSI become one of the leading online gaming players in the Americas," said Kristian Nylén, Kambi CEO and co-founder. "This contract extension ensures Kambi's sportsbook will continue to complement RSI's proprietary technology and platform, which together will provide the basis for even greater success in the future."
BetRivers was one of the first online operators to launch in Ontario's regulated iGaming market last April. Former TSN personalities Dan O'Toole and Natasha Staniszewski are working as local brand ambassadors for the operator.
Alberta casino properties sold
Vici Properties Inc. (VICI) has acquired the real estate assets of four PURE casinos in Alberta.
PURE Casino Edmonton, PURE Casino Yellowhead, PURE Casino Calgary, and PURE Casino Lethbridge have all been acquired by VICI for an aggregate purchase price of roughly $272 million.
VICI has entered into a lease agreement with PURE, the largest gaming operator in Alberta, for the future operation of the facilities that will amount to approximately $22 million in total annual rent over a 25-year term.
The PURE master lease has an initial total annual rent of approximately $21.8 million. This represents an implied acquisition capitalization rate of eight per cent, and has an initial term of 25 years, with four five-year tenant renewal options.
"Over the last five and a half years, VICI has built a portfolio of market-leading experiential real estate," said John Payne, president and COO of VICI Properties, in a release. "Today's announcement marks another momentous first for VICI as we expand our footprint internationally into Canada with the acquisition of the PURE Portfolio. This transaction highlights our ability to source, structure, and fund cross-border transactions, widening our opportunity set as we continue along our growth trajectory. We are pleased to add PURE as our eleventh tenant and look forward to a mutually beneficial partnership."
VICI Properties Inc. is an S&P 500 experiential real estate investment trust that owns one of the largest portfolios of market-leading gaming, hospitality, and entertainment destinations in North America. Some of the properties in its portfolio include Caesars Palace Las Vegas, MGM Grand, and the Venetian Resort Las Vegas.
Canadian Gaming Summit
Registration for this year's Canadian Gaming Summit is now open.
The event will take place from June 13-15 at the Metro Toronto Convention Centre, and it'll be the first year that SBC will be the official event organizer of the annual conference.
SBC is promising a new look, larger show floor, and a refreshed conference program this year. It's also the only major iGaming conference in Toronto this year.
"We are thrilled to welcome SBC as the Official Event Organizer of the long-standing Canadian Gaming Summit," President and CEO of the Canadian Gaming Association Paul Burns said in an email release. "I'm an old friend of SBC and have always thoroughly enjoyed their events. Their impeccable reputation precedes them, and we are truly delighted to support their team during this exciting new beginning. I am confident that SBC will find the right balance between re-imagining the CGS to strengthen its standing as a must-attend industry event and ensuring that the event's main mission of promoting the development of the industry in Canada remains the primary focus."
Super Early Bird pricing for the event is currently available for $695, a savings of $300 for a limited time only.
Roughly 2,000 industry professionals are expected to attend the gathering.