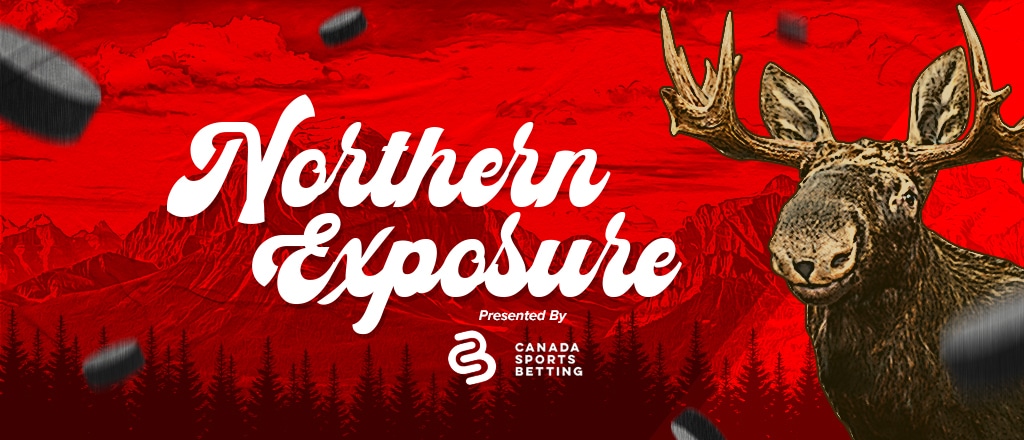 Each week, Canada Sports Betting recaps all the top sports betting and iGaming news in Canada, highlights the event of the week, and takes a look ahead at some of the most intriguing games to bet on over the weekend.
Our top sports stories this week
Game of the week
NBA All-Star Weekend
The highlight of NBA All-Star weekend is always the various skills competitions such as the Slam Dunk Contest and Three-Point Contest.
This year, the dunk contest won't feature any marquee players, but Kenyon Martin Jr., Trey Murphy III, Jericho Sims, and Mac McClung will do their best to dazzle onlookers with their impressive hops.
The field will expand to eight shooters for the three-point contest, which features much more star power than the dunk contest this year.
Odds courtesy of Sports Interaction.
The actual All-Star Game (Team Giannis vs. Team LeBron) will go down on Sunday night, one night after the various skills competitions. The Toronto Raptors will be sending two players — Pascal Siakam and Scottie Barnes — to the All-Star festivities in Utah this year. Siakam was named as an injury replacement for the All-Star Game, while Barnes will play in the Rising Stars Game.
CFL's new sports betting position
The Canadian Football League has created a new job position to advance sports betting, gaming, and innovation.
On Wednesday, Owen Welsh announced that he's stepping into the new role after spending several years with the CFL in various corporate partnership roles.
"I'll be front and centre as the gaming industry evolves in Canada, learning from what's been instituted across sports leagues around the world over the past 5+ years and applying this to the League's approach to gaming partnerships and fan growth," Welsh wrote in his LinkedIn post. "As a new pillar for the CFL, I'll be working closely with my colleagues across the Revenue, Marketing and BI departments, as well as with our stakeholders in Genius Sports and all CFL Clubs, to bring this to life."
BetRegal is the league's official online gaming partner, but the operator had to cease its operations in Ontario in November of last year after failing to join the province's new regulated market.
Several other operators, such as Bet99, PointsBet, and Sports Interation also have various partnerships with CFL franchises.
The CFL named Genius Sports as its official data and global technology partner last year.
Rogers to abandon SNBets brand?
A report surfaced Wednesday that Canadian media giant Rogers Communications intends to abandon its sports gambling brand platform SNBets.
A source quoted in the article believe that Sportsnet could completely withdraw from the gambling business less than one year after it was launched, while another source stated that the name of the platform (SNBets) will likely just be phased out so that Rogers can explore other business opportunities and paid sponsorships with private operators.
Cabral Richards, known as "Cabbie" in the Canadian sports media community, is the face of the SNBets brand and he's seen frequently on live broadcasts of games giving sports betting insights during commercial breaks. There has been backlash from Canadian sports fans, especially on TV platforms, regarding the high amount of sports gambling advertisements on the network since the launch of Ontario's regulated iGaming market last April.
Rogers has not confirmed any plans to scrap the sports gambling brand as of Thursday afternoon.
Fitzdares launches in Ontario
Fitzdares, one of the world's oldest bookmakers dating back to 1882, has officially joined Ontario's regulated iGaming market.
Tristan Wootton, director of growth at Fitzdares, told Canada Sports Betting at the Canadian Gaming Summit last summer that the UK bookmaker had interest in joining the Ontario market. It took some time to go through the licensing process with Ontario regulators, but Fitzdares is now live with its online sports betting and casino products for the first time outside of the UK.
Wootton explained to CSB that Fitzdares has a large focus on horse betting in the UK, but horse betting in Ontario is currently not included in the current iGaming framework. Ontarians can still legally bet on horse racing, though. The province has several racetracks and off-track betting facilities, and two apps – HPIbet and Dark Horse Bets – offered by operator Woodbine Entertainment Group.
CEO of Woodbine Entertainment, Jim Lawson, has been lobbying for horse racing to be included in Ontario's iGaming framework since the market launched last April.
If horse racing is included in Ontario's regulatory framework in the future, Fitzdares will be a desirable operator for local horse bettors.
Fitzdares celebrated its entry into the Canadian and Ontario market on Sunday with a Super Bowl party at the Harbour 60 restaurant in Toronto.
NorthStar gets strategic investment from Playtech
On Monday, NorthStar Gaming announced a $12.25 million investment from Playtech as the iGaming company completes its reverse takeover of Baden Resources. NorthStar Gaming expects to complete the reverse takeover and once the application process is completed, NorthStar Gaming will begin trading on the TSX Venture Exchange.
As part of the agreement, NorthStar Gaming has entered into a comprehensive amendment of its Software and Services Agreement with Playtech which significantly expands the partnership. The partnership includes a 10-year agreement extension with rights to expand the agreement across the entire Canadian marketplace. Playtech will also serve as a strategic advisor to NorthStar Gaming, notably in customer acquisition, managed services, and market expansion, and Chris McGinnis, Playtech's CFO, will join NorthStar Gaming's Board of Directors.
Ahead of the reverse takeover, NorthStar has raised $22,325,000 from Playtech, Subscription Receipts, and Torstar Investments. Capital raised from the Playtech investment will support growth of NorthStar Gaming's footprint across Ontario and future Canadian markets. The capital will allow NorthStar Gaming to invest in new technological innovations for the NorthStar Bets gaming platform while also reaching new audiences through marketing campaigns.
NorthStar Gaming owns and operates NorthStar Bets, a made-in-Ontario casino and sportsbook gaming platform that provides players with a uniquely local experience. The NorthStar Bets sportsbook is known for its comprehensive sports betting insights and news it provides to its bettors.