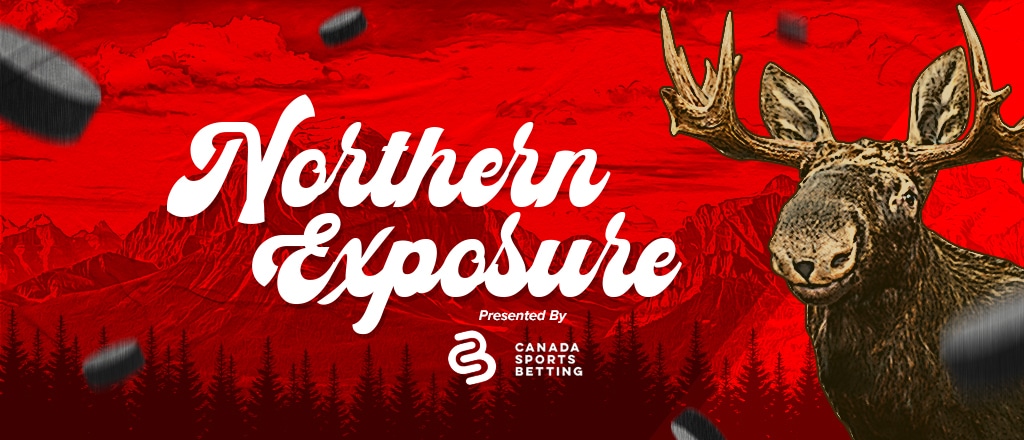 Each week, Canada Sports Betting recaps all the top sports betting and iGaming news in Canada, highlights the event of the week, and takes a look ahead at some of the most intriguing games to bet on over the weekend.
Our top sports stories this week
Event of the week
NHL Stanley Cup Playoffs
The Stanley Cup Playoffs officially got underway on Monday and every team has hit the ice at least once for their respective best-of-seven series. Three Canadian teams — Toronto Maple Leafs, Edmonton Oilers, and Winnipeg Jets — have made the field of 16 teams battling for Lord Stanley's mug this year. The Leafs are down 1-0 in their series with the Tampa Bay Lightning, the Oilers are tied 1-1 with the Los Angeles Kings, and the Winnipeg Jets have a 1-0 series advantage over the Vegas Golden Knights.
The Jets and Maple Leafs will play Game 2 of their respective series on Thursday night, while the Oilers won't play until Friday when they do battle in Game 3 of their series. All three Canadian teams will also be in action over the weekend. Canada Sports Betting's Jeff Veillette will publish a special edition of his Hockey Night in Canada series on Friday covering the betting angles for those weekend games.
The last Canadian team to win the Stanley Cup was the Montreal Canadiens in 1993.
Leagues unite for responsible gambling advertising
Nearly one week after the Alcohol and Gaming Commission of Ontario announced it intends to further tighten iGaming advertising restrictions in the province, there is some related news coming from south of the border.
A handful of professional sports leagues and TV networks are forming a coalition for responsible sports betting advertising. The voluntary collective — which includes the NFL, MLB, MLS, NBA, NASCAR, NHL, FOX, and NBCUniversal — is pledging an enhanced commitment to responsible sports betting advertising based on six principles:
Sports Betting Should be Marketed Only to Adults of Legal Betting Age.
Sports Betting Advertising Should Not Promote Irresponsible or Excessive Gambling or Degrade the Consumer Experience.
Sports Betting Advertisements Should Not Be Misleading.
Sports Betting Advertisements Should Be In Good Taste.
Publishers Should Have Appropriate Internal Reviews of Sports Betting Advertising.
Publishers Should Review Consumer Complaints Pertaining to Sports Betting Advertising.
"As the legalization of sports betting spreads nationwide, we feel it is critical to establish guardrails around how sports betting should be advertised to consumers across the United States. Each member of the coalition feels a responsibility to ensure sports betting advertising is not only targeted to an appropriate audience, but also that the message is thoughtfully crafted and carefully delivered," the leagues and associated TV networks said in a joint statement.
Advertising rules vary from state to state in America and many industry analysts believe this new coalition is a way to help the industry self-regulate without federal oversight and intervention.
The volume of sports betting advertising is a hot-button issue in Ontario, and across Canada, since Ontario embraced private iGaming operations last April. Recent proposed amendments to advertising regulations in Ontario are looking to prohibit these private operators from using current, or former, athletes and celebrities to promote their products that could appeal to minors. Ontario's industry regulators have opened a feedback period on the new amendments until May 8, and then a final decision on potential tweaks to the advertising standards will be made.
Several operators, such as BetMGM (Wayne Gretzky, Connor McDavid), and Bet99 (Auston Matthews, Georges St-Pierre), are using professional athletes to endorse and promote their products in Canada. Any potential changes to these advertising standards could put these partnerships in jeopardy and wreak havoc on the respective marketing plans of operators.
SI and Pronger
The timing of the potential new advertising restrictions couldn't be worse for Sports Interaction, which announced NHL Hall of Famer Chris Pronger as a brand ambassador on Monday.
SIA says Pronger will be "the face" of the sportsbook throughout the NHL playoffs and he'll also appear in commercials and web content to promote responsible gambling initiatives.
Pronger made his SIA debut in a new campaign titled "Exit Stage Left" that makes light of many of the gimmicks that other betting companies have been using in their ad campaigns.
Pronger played 18 NHL seasons and won the Stanley Cup in 2007 with the Anaheim Ducks. He was also a part of two gold medal-winning teams for Canada at the Winter Olympics in 2002 and 2010.
TonyBet teams up with CPL
TonyBet is the new official sports betting and online casino partner of the Canadian Premier League.
The two sides announced a multi-year partnership last week and it makes TonyBet the presenting partner of the CPL's Match of the Week broadcast, OneSoccer, featuring Canadian broadcaster Andi Petrillo.
"We are delighted to get behind the CPL and to take our brand to a growing and passionate fan base," said Alex Haig, TonyBet's country manager of Canada, in a statement. "With the CPL being one of the fastest growing leagues in Canada TonyBet is excited to build and enhance the fan experience."
The Canadian Premier League consists of eight men's soccer teams from five of Canada's 10 provinces. The 2023 season, the fifth in league history, just got underway last weekend.