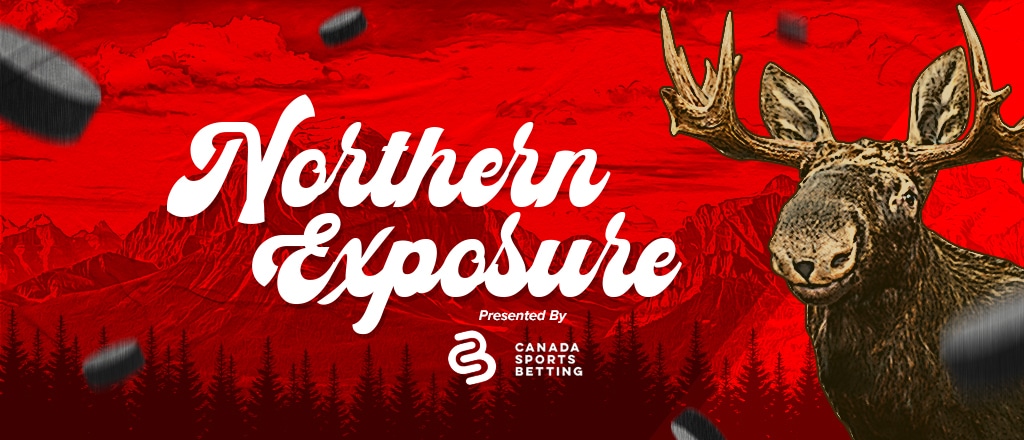 Each week, Canada Sports Betting recaps all the top sports betting and iGaming news in Canada, highlights the event of the week, and takes a look ahead at some of the most intriguing games to bet on over the weekend.
Our top sports stories this week
Event of the week
IIHF Women's World Hockey Championships
The preliminary rounds are over and the Canadian national women's hockey team will be taking on Sweden in the quarterfinals on Thursday after finishing atop the Group A standings with a perfect 4-0 record in the preliminary round.
Canada is favoured by 6.5 goals (+104) on the puckline and the total is set at 7.5 goals at FanDuel. The Canadian women are the outright tournament favourites, followed by the Americans.
Sweden finished third in Group B with a 2-2 record, but the country does boast the top three scorers in the tournament: Hanna Olsson (10 points), Lina Ljungblom (nine) and Hilda Svensson (nine). The Swedes also have the tournament's best power play to this point, converting at a 54% success rate.
The semifinals will take place on Saturday, followed by the bronze and gold medal matches on Sunday.
This year's event is being played in Brampton, Ontario, at the CAA Centre.
Jim Lawson retiring
Woodbine Entertainment Group CEO Jim Lawson announced on Tuesday that he plans to step down this fall.
"Being CEO of Woodbine Entertainment has been a great honour and passion for me," said Lawson in a release. "On a personal level, I have truly enjoyed my time leading the organization and I am so grateful for the incredible people that I have had the honour of working with, but it's now time to spend more time with my family."
After an almost 11-year career with Woodbine Entertainment Group, he's expected to remain on in an unspecified senior role moving forward with the company. Lawson previously served in various roles with the CFL, including interim league commissioner.
More recently, Lawson has been strongly advocating for horse racing's inclusion in Ontario's iGaming framework. Lawson initially fought and won the right to exclude operators from offering pari-mutuel wagering in Canada. But that led to private operators being unable to add Canadian horse racing to their gambling offerings.
Ontarians can legally bet on horse racing at over a dozen physical racetracks (including Woodbine), off-track betting facilities, and with two apps offered by Woodbine Entertainment Group, HPIbet and Dark Horse Bets.
Lawson's departure will come at a time of transition for the Woodbine property just north of Toronto. A $1-billion resort featuring a "modern Vegas-style casino" is slated to open adjacent to Woodbine Racetrack this summer. It will feature a 400-room hotel, dining options, and a 5,000-seat live entertainment venue.
theScore Bet's jersey swap
The Toronto Blue Jays returned to Rogers Centre for their home opener on Tuesday, and theScore Bet is launching its first activation of the season as the team's official online gaming/sports betting partner.
The operator is hosting a four-day jersey swap event from April 13-16 at Stackt Market located at 28 Bathurst Street in Toronto. Fans can exchange any professional sports jersey for a brand new 2023 Blue Jays jersey.
All proceeds will go the Jays Care Foundation and participants are being asked to make a minimum $15 donation to receive a new jersey.
A truly homegrown operator, theScore Bet launched last April in Ontario, when first eligible.
Headquartered in Toronto, theScore is a well known brand in Ontario and across Canada from its days as a former cable TV sports station, and now it's popular sports news app.
TheScore Bet is wholly-owned by PENN Entertainment.
OLG's home opener celebration
The Ontario Lottery and Gaming Corporation is wasting no time putting its new partnership with Real Sports to good use.
OLG's sportsbook, PROLINE +, hosted viewing parties at the popular downtown Toronto sports bar throughout March Madness, and the activations carried over to the Blue Jays' home opener on Tuesday.
The Commissioner's Trophy, awarded to the victor of the World Series every year, was on full display at the sports bar as it hosted an event in celebration of the return of baseball to Toronto this year.
Fans, of course, had a chance to take a picture with the trophy, and PROLINE gave away merchandise, and even baseball tickets, at the event.
OLG announced it was teaming up with Real Sports in January, just prior to the Super Bowl.