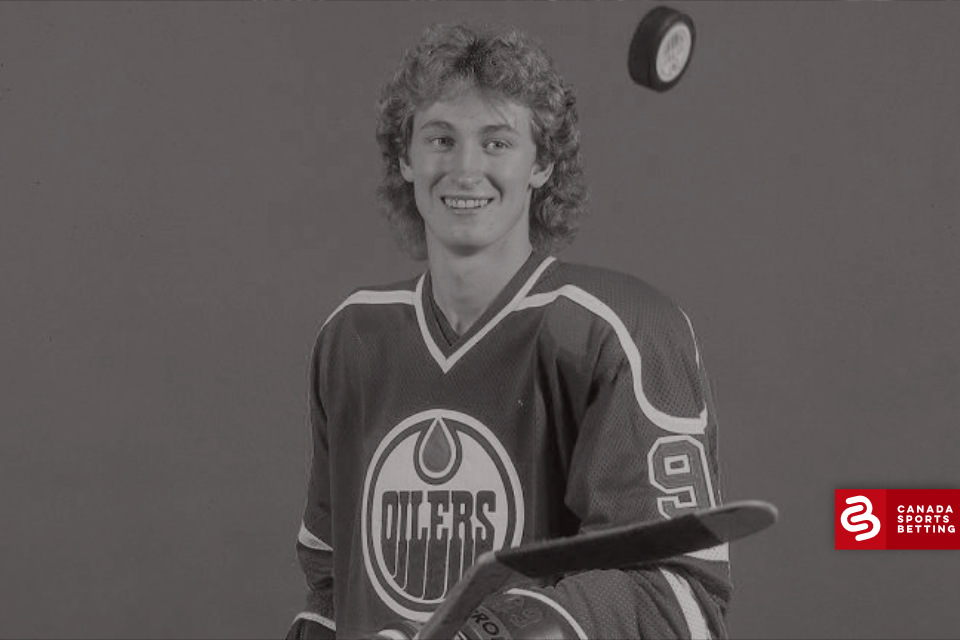 Can Ovi catch the Great One? That's the question on the mind of NHL fans when it comes to the NHL's all-time goals leaders. Wayne Gretzky is No. 1 in this ranking. He netted 894 goals during his 1,487-game NHL career. Ovechkin is currently sixth on the all-time list with 730 goals in 1,197 NHL games. At his current rate of one goal every 1.639 games, he'll need to play another 271 games to surpass Gretzky.
Wayne Gretzky, with 894, is the NHL's all-time goal-scoring leader
Gordie Howe (801) is the only other player in NHL history to top 800 goals
Washington Capitals right-winger Alex Ovechkin is the active NHL leader with 730 goals
Ovechkin is the only active NHLer among the league's top 22 all-time goal scorers
Twenty players in NHL history have scored 600 career goals
Ovechkin Chasing Gretzky For NHL Goal Lead
Will a lockdown and a pandemic conspire to prevent Alex Ovechkin from becoming No. 1 on the NHL's all-time goals leaders?
An owner lockout shortened the 2012-13 season to 48 games instead of 82. COVID-19 has shortened the past two NHL campaigns. Ovechkin and the Capitals lost 13 games off the 2019-20 season. The 2021 schedule was 56 games for all teams.
| Player | Games | Goals | Goals Per Game |
| --- | --- | --- | --- |
| Wayne Gretzky | 1487 | 894 | 0.601 |
| Gordie Howe | 1767 | 801 | 0.453 |
| Jaromir Jagr | 1733 | 766 | 0.442 |
| Brett Hull | 1269 | 741 | 0.583 |
| Marcel Dionne | 1348 | 731 | 0.542 |
| Alex Ovechkin | 1197 | 730 | 0.609 |
Ovechkin currently sits sixth among the NHL all-time goal leaders with 730 tallies. Early next season, he figures to pass Marcel Dionne (731) and Brett Hull (741) to claim the fourth spot.
If he maintains his current goal-scoring pace, Ovechkin, 35, will need to play four more seasons in order to surpass Wayne Gretzky. Known as The Great One, Gretzky scored an NHL-record 894 goals during his career.
However, there are worrying signs for the Great Eight, like Ovechkin, who wears No. 8 for the Capitals, is called. His goal-scoring totals have regressed over each of the past three seasons. He netted 24 times in 45 games this season. That pro-rates to a 44-goal season over 82 games, which would've been Ovechkin's lowest output in five years.
Let's look at the top five NHL all-time goal scorers that Ovechkin is pursuing.
Wayne Gretzky (894 Goals)
Gretzky scored an NHL single-season record of 92 goals during the 1981-82 campaign. He never scored fewer than 40 goals in each of his first 12 NHL seasons.
That included 10 seasons over 50 goals, five with more than 60 tallies, four with at least 70 and two over 80.
Gordie Howe (801 Goals)
When Mr. Hockey retired in 1980 at the astonishing age of 52, pundits were certain that his NHL career goals total of 801 was insurmountable. Howe led the league in goals five times.
Howe never scored more than 49 in a season but posted an NHL-record 22 straight campaigns with at least 20 goals. Add in their WHA goals and Howe jumps ahead of Gretzky 975-940.
Jaromir Jagr (766 Goals)
Though he led the NHL in points five times, Jagr is the only player among the NHL's top four goal scorers who never led the NHL in goal scoring.
Jagr twice topped 50 goals and produced 18 seasons with a minimum of 20 goals.
Brett Hull (741 Goals)
The son of the Golden Jet, five-time 50-goal scorer Bobby Hull, the Golden Brett was also a sniper. He and Gretzky are the only players in NHL history to put together a run of at least three seasons in a row with 70 goals.
Hull led the NHL in goals three times. His 86 goals in 1990-91 remain the NHL single-season standard for a right-winger.
Marcel Dionne (731 Goals)
Like Jagr, Dionne never finished a season as the NHL goal-scoring leader. He did, however, score 50 goals six times and topped the 40-goal plateau on four other occasions.
Dionne did lead the 1978 IIHF World Championship in goals, netting nine times for Canada.
Alex Ovechkin (730 Goals)
Ovechkin is the preeminent goal scorer of his era. During his NHL career, the league has witnessed 22 50-goal seasons. Ovechkin is responsible for eight of them. That works out to 36.3 percent.
Facing some of the best NHL goalies of all time, Ovechkin has won the Maurice (Rocket) Richard Trophy as the NHL's leading goal-getter seven times.
Where To Bet On The NHL
There are a number of leading online sports betting sites that will provide bettors with the chance to place a wager on the latest NHL action. The best bet you can make is to shop around in advance and seek out the right deal before joining one of these sportsbooks. Check out Sports Interaction and Power Play Sports as examples.
The signup bonus offers that are in place at all of these recommended sites will prove advantageous to the bettor. And since you'll get a good deal wherever you go, why not check out several sites and find the ideal fit for your needs?
Do you want a risk-free first bet as a signup bonus? Perhaps you find a no-deposit bonus to be enticing. Or maybe you simply like the feel of cold, hard cash in your account and you want to go for a matching first deposit bonus. Whatever option you choose, you're already a winner.
Remember that new players and returning customers are eligible for better bonuses when they deposit using Bitcoin. As well, take advantage of the betting advice offered at these sites to help newcomers acclimatize to sports betting.
See below the top sportsbooks where you can wager online and choose the right one for you: