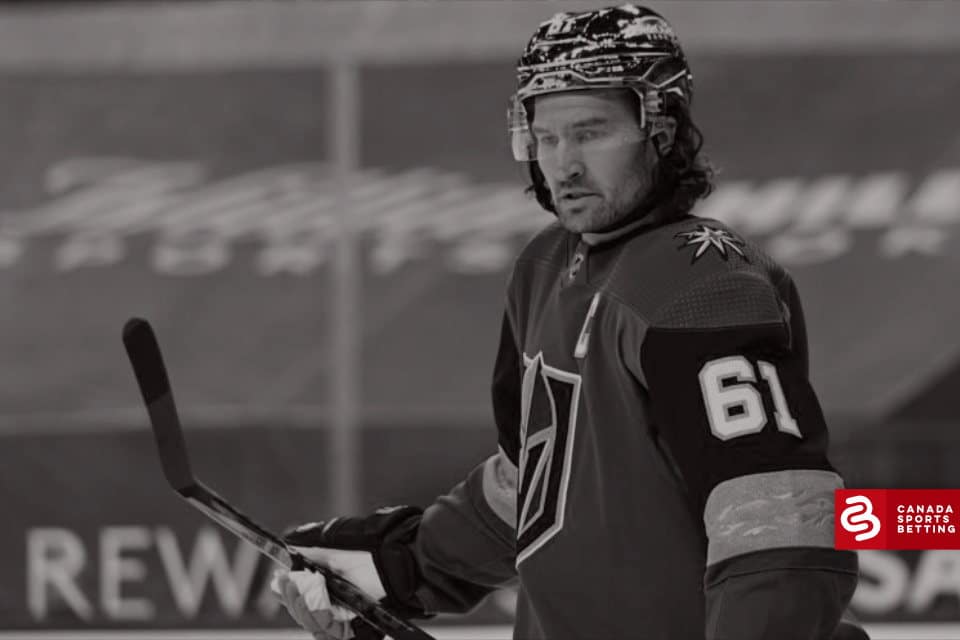 Welcome to your weekly NHL news update! It's definitely the best time of the year to be a hockey fan. The second round of the postseason is nearing the home stretch, and almost every game has been an action-packed thriller.
Have you been watching? We sure hope so. But if not, don't fret! We'll make sure you're caught up on all the latest and greatest NHL playoffs news. Without further ado, let's get into it.
Top Stories From The Past Week
Let's have a look at last week's NHL summary.
The Montreal Canadiens Are On Fire!
One of the biggest and fastest-growing stories has definitely been the suddenly red-hot Montreal Canadiens. After falling into a 3-1 hole to start their series against the Toronto Maple Leafs, the Habs woke up in a dramatic fashion.
They've now won six straight games in the playoffs for the first time since 1993—sitting just one win away from punching their ticket to the Conference Finals. Will the bleu-blanc-et-rouge finish off the Winnipeg Jets and ultimately prevail as the 'King of the North'? Tune in tonight (Monday, June 7th) at 8 p.m. ET to watch game four. Those who do might very well get a chance to witness history in the making.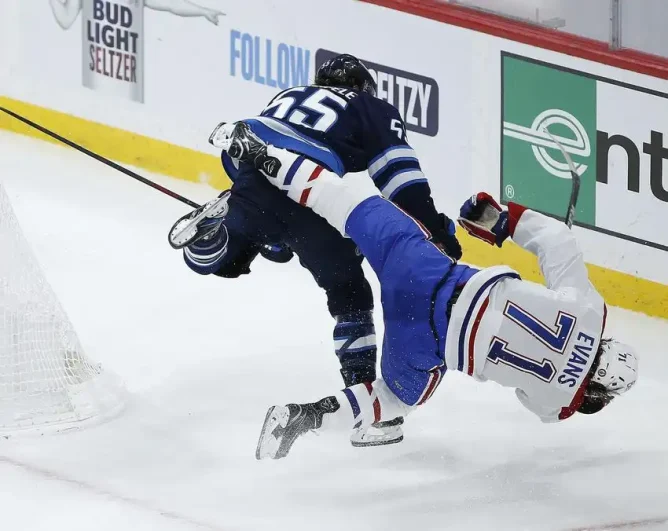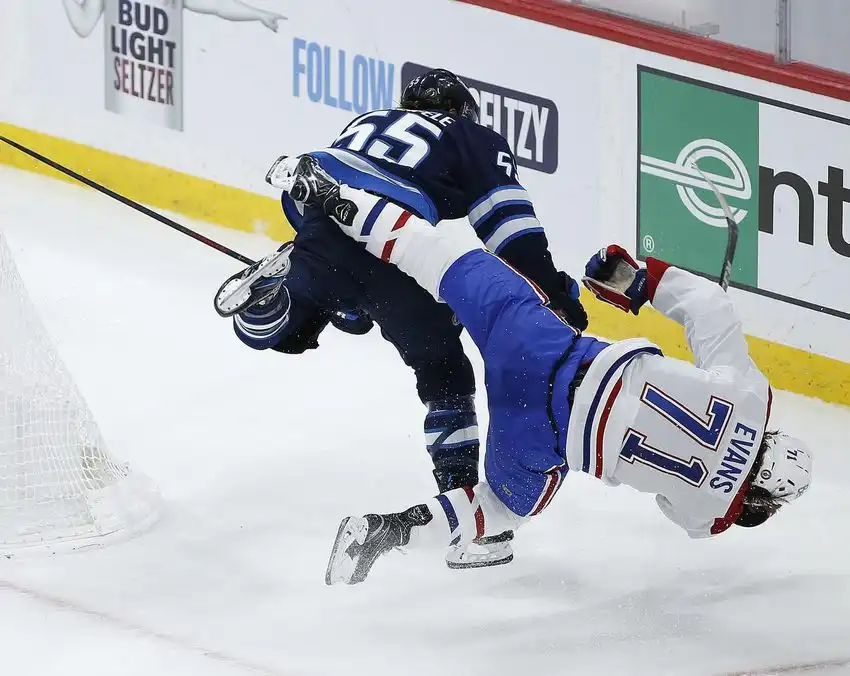 Mark Scheifele Continues To Serve Four-Game Suspension
Speaking of the Habs and the Jets, Winnipeg's top centre Mark Scheifele continues to serve his four-game suspension. During game one of this series, with less than a minute to play in the third period, Scheifele laid out Montreal forward Jake Evans with a bone-crushing hit. Some think it was clean, but many others think it was dirty. At the minimum, it seems as though Scheifele had bad intentions.
Evans did manage to pot the empty-netter just before contact, but it provided little solace to his teammates considering he needed to be stretchered off the ice. Scheifele is eligible to return for game six if the series manages to stretch that far. The Jets would need to win four straight games, which seems like a nearly impossible feat at this point.
What's Ahead?
Let's have a look at some developing news.
Canadian Federal Government Officially Approves Canada-US Travel Exemption For NHL Teams
As previously mentioned, the second round of the playoffs is coming to a close. The third round of the playoffs will see Canadian and American teams go head-to-head for the first time this season.
Given the current Canada-US COVID-19 border restrictions, ratifying a travel exemption agreement was no simple task. Now that it's in place, however, NHL teams will be permitted to cross the Canada-US border without quarantining.
Players and club personnel will be expected to comply with stricter public health measures. NHL players and team personnel are only to cross the border via private plane and will undergo a COVID-19 test before take-off and upon arrival. Additionally, players will live in a modified quarantine bubble, meaning contact with the general public is strictly off-limits.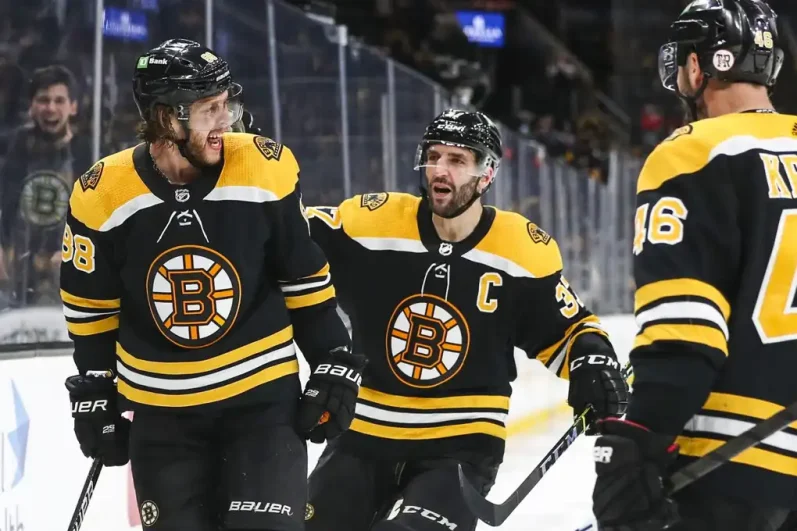 The Injury Bug Continues To Make Its Way Around The Boston Bruins' Lineup
The Stanley Cup Playoffs breed a faster, tougher brand of hockey than the regular season. As such, injuries are bound to pile up as the wear and tear of rough, hard-fought games catch up to many.
One team that has seen their fair share of bumps and bruises is the Boston Bruins. They've especially had to deal with blue line casualties and may be forced to play game five against the New York Islanders without Kevan Miller or Brandon Carlo.
Miller, who was back on the ice for the Bruins' optional morning skate on Sunday, is more likely to return. He hasn't played since game four of the first round and has unfortunately been a constant band-aid in recent years. After missing the entire 2019-20 season, he only managed to suit up for 28 regular-season games this year.
Carlo, on the other hand, still hasn't skated since leaving game three earlier in this series. He sustained a hit from Isles' forward Cal Clutterbuck and appeared to be in a very wobbly state as he was helped off the ice. Similar to Miller, Carlo only played 27 regular-season games this year.
Both rearguards are key contributors, and replacement players such as Jarred Tinordi and Urho Vaakanainen don't inspire much confidence. Neither can play as well, or as often, as Miller or Carlo. The return of Jeremy Lauzon helps, as does the apparent availability of Jakub Zboril.
According to a report, Zboril was available to play for game four if needed. They ultimately decided against using him, which is probably smart given that he's a rookie who's still trying to find his game.
As a former first-round pick (Boston selected him 13th overall in the 2015 NHL Entry Draft) expectations have been high, but he's also been on the shelf for about a month. With just one partial NHL season under his belt (he played 42 regular-season games for the Bruins this year), he could very well be just as overmatched as Tinordi or Vaakanainen.
Fortunately, it doesn't seem like these injuries have slowed the B's down at all. They entered the playoffs without other blueliners such as John Moore and Steven Kampfer, but it hasn't really hindered their defensive play as HC Bruce Cassidy has managed to keep his ship on course.
The only injury they may not be able to overcome, should it happen, would be Tuukka Rask. The 34-year-old has started all nine of Boston's playoff games so far but has admitted that he isn't as healthy as he would like to be right now. Rask missed most of March and even some of April with an undisclosed injury and has looked slow at times since his return.
With that being said, the numbers never lie and Rask's stellar 1.94 goals-against average proves that the ailment hasn't gotten in the way just yet. It may never surface as an actual issue, but it's definitely something worth keeping an eye on. Game five is set for tonight (Monday, June 7th) at 6:30 p.m. ET.
Thank you for tuning into our weekly NHL news update!