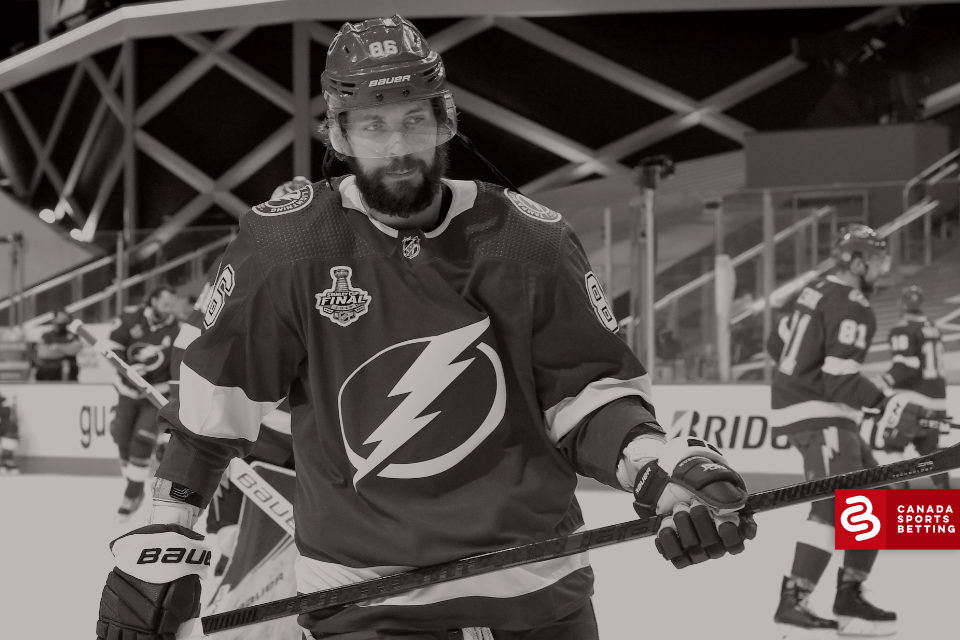 The Tampa Bay Lightning reminded everyone why they're the reigning Stanley Cup champions, defeating the Montreal Canadiens 5-1 to take game one at home on Monday night.
Nikita Kucherov led the way with two goals and an assist, all of which came in the third period. Brayden Point's historic goal-scoring streak finally came to an end, but he still managed to rack up three assists. It wouldn't be surprising to see either player take home the Conn Smythe trophy—given that both have been scorching hot throughout the NHL playoffs.
Game two of this series is set for Wednesday at 8 p.m. ET. It will also be at Amalie Arena, and the Habs are certainly hoping they can even things up on the road before heading home for games three and four.
Without further ado, let's dive into exactly what happened in game one.
Who Was The Better Team Throughout?
This game was close at times, but the Lightning did a great job of creating scoring chances without sacrificing defence for most of this one.
In fact, Tampa Bay's offensive prowess broke an impressive Montreal streak. Steven Stamkos managed to rip a shot past Canadiens' netminder Carey Price on the power play. It was the first goal the Habs have allowed shorthanded since game four of their round one series against the Toronto Maple Leafs.
Montreal is at their best when they're able to keep the game slow, as they tend to excel by grinding the other team down in a defensive, low-scoring matchup. Unfortunately, this game was nothing like that as the Canadiens weren't able to suppress any of the Bolts' speedy wingers or creative breakouts. This game was all about quickness and execution—two things the Lightning are a lot better at.
In short, Tampa Bay was the better team and they absolutely deserved to win.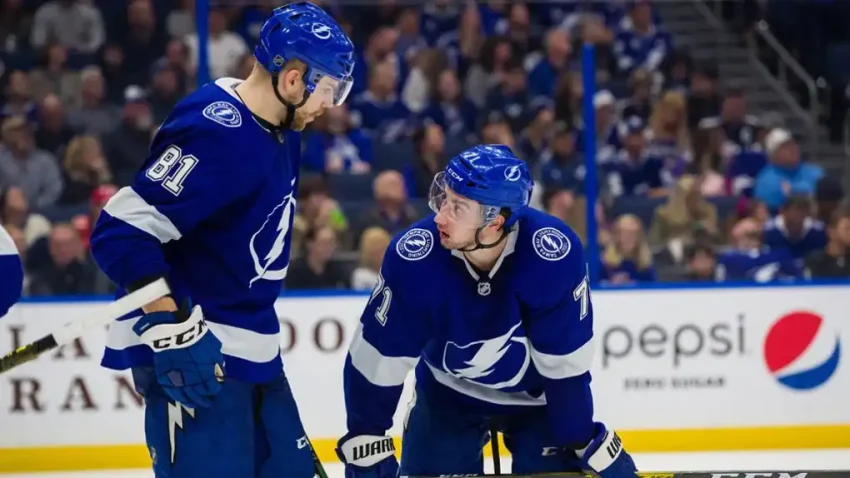 Tampa Bay Dominates Most Of The First Period
Both teams came flying out of the gate, and the pace of the game remained relatively quick for all three frames. Things looked fairly even in the first handful of minutes, as shots were tied at four for quite some time. Cole Caufield continues to look dangerous and had a couple of good scoring chances early on, but he finished the night with no points and just two shots.
Tampa Bay was generating higher-quality scoring chances which helped to break the game open. They were rewarded just over six minutes in as defenceman Erik Cernak potted his first tally of the postseason—redirecting a great pass from Ondrej Palat. Point received a secondary assist on the goal, and his takeaway just six seconds beforehand ultimately made the entire play possible.
The Game Remains Close In The Second Period
The second period was just as intense as the first. About five minutes into the frame, Cernak gave the puck away, but Ryan McDonagh managed to get it back. Less than a minute later, Blake Coleman picked up the puck off a ricochet and shot it past Price to give the Bolts a 2-0 lead.
The goal ended up being given to Yanni Gourde instead of Coleman, which has special significance since Gourde is a Quebec native. After all, a player scoring against their hometown team is always a feel-good milestone. Especially in a game this important.
The Lightning pride themselves on playing a complete game, meaning that their players don't hesitate when it comes to leaving it all on the ice. Unfortunately, that mantra sometimes comes with a price, as Alex Killorn appeared to be in significant pain after fearlessly blocking a Jeff Petry slapshot. He only played four shifts after the incident, including just one in the third period.
During the post-game press conference, Tampa Bay's head coach Jon Cooper didn't have any updates about Killorn's current status. Whether or not he'll be able to suit up for game two is unknown.
With just over two minutes remaining, Ben Chiarot found a bit of luck as he scored on a double deflection. Generating point shots and crashing the net is likely the Canadiens' best bet when it comes to scoring in this series, as Andrei Vasilevskiy is dialled in right now.
The Lightning's Stars Took Over In The Third Period
There's a reason why the NHL is one of the most volatile leagues in professional sports. Sometimes the hockey gods giveth, and sometimes they taketh away.
Exactly two minutes into this frame, Nikita Kucherov restored the Bolts' two-goal lead thanks to a misplay by Chiarot. He attempted to swat the puck out of the air, and it went off his stick and in. Scoring on a double deflection was very lucky, and Chiarot's misstep ultimately evened out his game one fortune.
From there, the floodgates opened as Kucherov scored again about nine minutes later. This goal was a lot closer to his trademark than a lucky carom, as he ripped home a shot from the high slot following a face-off win by Point.
As previously mentioned, Steven Stamkos broke the Canadiens' penalty-killing streak with just over one minute remaining. This goal had Stammer written all over it as he's scored many from that flank near the half boards over the course of his career—especially on the power play.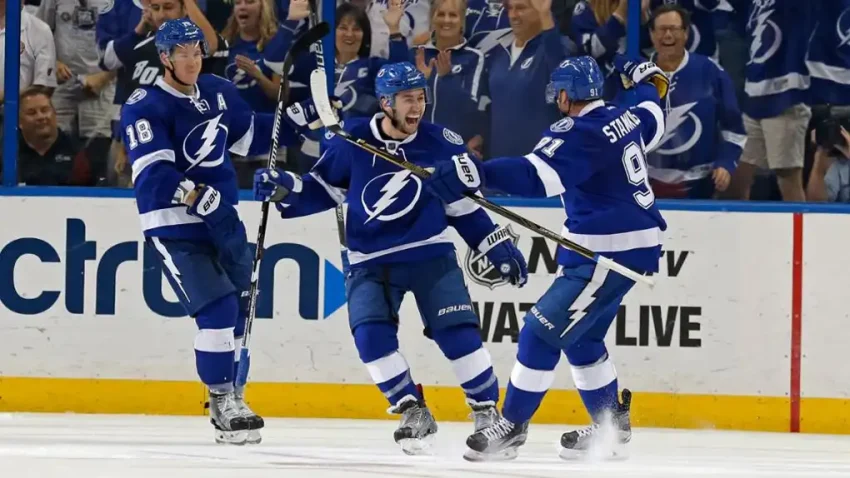 Who Will Win Game Two?
Many expect Montreal to come out stronger in game two, but beating the Lightning at home is a tough task for any team these days.
Tampa Bay's power play is absolutely lethal, scoring at a clip just shy of 38 per cent. At home, it's even better, as that number soars all the way up to 45.5 per cent.
Long story short, the Habs will have to do everything in their power to stay out of the box. Montreal also went 0-2 on the power play in game one, and they'll need to start capitalizing as these opportunities will be few and far between against the Lightning's disciplined, stingy defence.
Fans and media personnel have been counting the Canadiens out in every series so far, so it may seem foolish to doubt them. Their head coach, Dominique Ducharme, will not return to the bench until game three due to COVID-19 protocols.
Everyone loves a good Cinderella story, but a Montreal victory in Tampa Bay still appears to be very unlikely. Things may be different once this series shifts to the Bell Centre, but the Lightning should be able to win game two at Amalie Arena.