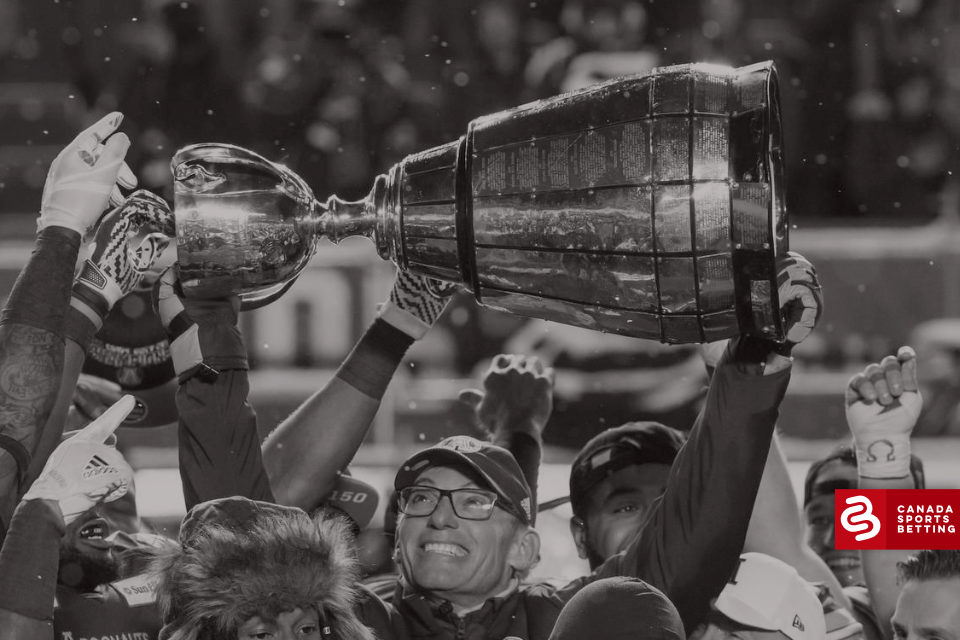 The Stanley Cup is the traditional sporting event that Canadians gravitate toward but the Super Bowl is also a major Canadian sports betting event. Estimates are the Canadians wager more than $150 millon on the NFL's big game each year. There are some Canadians who do more than watch the Super Bowl from the sideline. Several Canadians have participated in the Super Bowl and have achieved some unique moments in the game's lore.
Canadians in Super Bowl Facts
Canadian NFL bettors wager an estimated $150 on the Super Bowl game
Twelve Canadian players have won the Super Bowl
These are some of the more unique Canadian Super Bowl achievements
The Grey Cup is the Canadian Football League's championship game and it's certainly a big day for gridiron fans in the country. However, so is Super Bowl Sunday. Canadians will be just as glued to their television sets and be perhaps even more likely to place a wager when the NFL stages its big game of the year.
Betting on the Super Bowl is big business in Canada. Canadians will wager in excess of $150 million on the game. Some Super Bowl games will garner more interest than others above the 49th parallel when a Canadian NFLer suits up for the contest. The Kansas City Chiefs, who suit up Canadian offensive lineman Laurent Duvernay-Tardif, are 5.30 favourites to win the 2022 Super Bowl.
It's becoming a more common occurrence in recent NFL seasons. Six Canadians have played in the Super Bowl since 2010. That's out of a total of 22 Canucks who've suited up for the game. A dozen Canadian players have performed for the winning side in a Super Bowl game.
Let's look at some of the most unique Canadian-related moments in the history of the Super Bowl.
Gerela Still Holds Record
There was little fanfare in Canada when Roy Gerela of Powell River, B.C. arrived at Super Bowl IX with the Pittsburgh Steelers as the first Canadian to play in the game. Pittsburgh's kicker was a cult hero in the Steel City, though. His fan club – Gerela's Gorillas – would show up for games at Three Rivers Stadium adorned in gorilla suits.
Gerela played in three Super Bowls with the Steelers and won them all. Both are records for a Canadian player.
Singh's Triple Play Of Titles
Born in Fiji and raised in British Columbia, Bobby Singh's trio of football championships make him stand out in a crowd.
Singh picked up a Super Bowl ring while on the practice roster of the St. Louis Rams in 1999. In 2001, he won an XFL title with the Los Angeles Xtreme. Four years later, he won the Grey Cup with the B.C. Lions.
No other player in football history can claim this unique feat.
Bud Blossoms In Grey Cup, Wilts In Super Bowl
As head coach of the CFL's Winnipeg Blue Bombers, Bud Grant guided the team to four Grey Cup victories in 1958, 1959, 1961 and 1962.
As head coach of the NFL's Minnesota Vikings, Grant lost all four of his Super Bowl appearances – in Super Bowls IV, VIII, IX and XI.
The Vikings were 12-point favourites over the Kansas City Chiefs in Super Bowl LIV but were underdogs in their other three losses.
Canadian Super Bowl Teammates
The Seattle Seahawks were 2.5-point underdogs to the Denver Broncos when they took the field for Super Bowl XLVIII but went on to drub Denver 43-8.
Seattle went two deep in Canadian content with tight end Luke Willson of LaSalle, Ont. and punter Jon Ryan of Regina, Sask. They remain the only Canadians to win the Super Bowl as teammates.
Willson caught two passes for 17 yards during the game, making him the first Canadian to catch a pass in a Super Bowl game.
Rypien Was Super Bowl MVP
Only one Canadian has started at quarterback in a Super Bowl game. Calgary's Mark Rypien was under center for Washington in Super Bowl XXVI against the Buffalo Bills.
Rypien passed for 292 yards and two touchdowns while leading his team to a 37-24 win over the Bills and was named Super Bowl MVP.
Doctor In The House
One of four medical school graduates to play in the NFL, Duvernay-Tardif of St-Hilaire, Quebec started at guard for the Kansas City Chiefs as they beat the San Francisco 49ers in Super Bowl 50.
Duvernay-Tardif was the first NFL player to opt-out of the 2020 season due to the COVID-19 pandemic. Instead, he returned to the medical field to help combat the virus in his native Quebec. For that selfless sacrifice, he was a co-winner of the Lou Marsh Award as Canada's Athlete of the Year.
Where Canadians Can Bet On The Super Bowl?
There are a number of leading online sports betting sites that will provide Canadian bettors with the chance to place a wager on the latest NFL odds. The best bet you can make is to shop around in advance and seek out the right deal before joining one of these sportsbooks. Check out Bet99 and Sports Interaction as examples.
The signup bonus offers that are in place at all of these recommended sites will prove advantageous to the bettor. And since you'll get a good deal wherever you go, why not check out several sites and find the ideal fit for your needs?
Do you want a risk-free first bet as a signup bonus? Perhaps you find a no-deposit bonus to be enticing. Or maybe you simply like the feel of cold, hard cash in your account and you want to go for a matching first deposit bonus. Whatever option you choose, you're already a winner.
Remember that new players and returning customers are eligible for better bonuses when they deposit using Bitcoin. As well, take advantage of the betting advice offered at these sites to help newcomers acclimatize to sports betting.
See below the top sportsbooks where you can wager online and choose the right one for you: