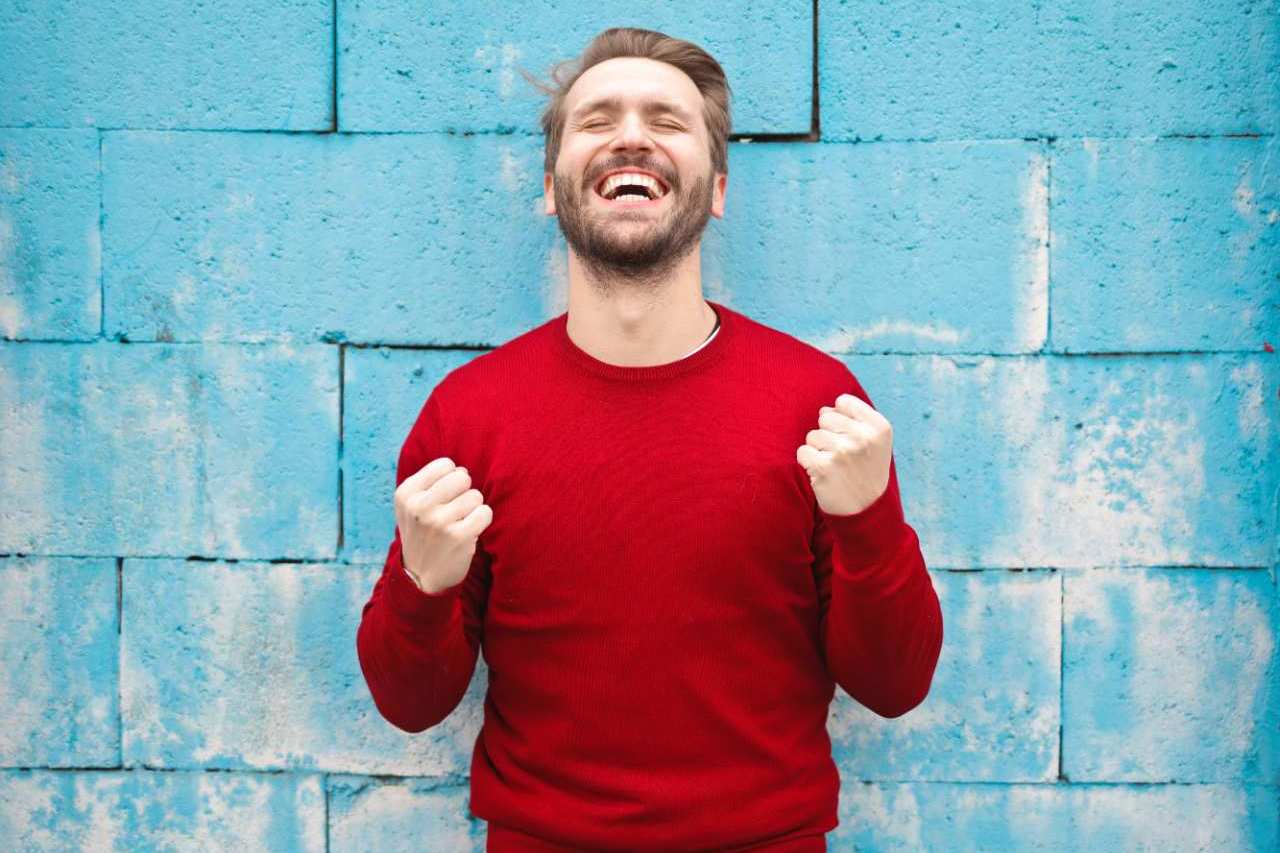 From Crazy propositions to Pinata Picks, there are multiple ways to make money during the biggest game of the year.
Would you like to find out how to make money during Super Bowl? We have a couple of nice tips for you.
Guess who will win and earn a free bet
Betting is probably the best way to make money during Super Bowl. Are you a Chiefs fan? Do you know something that the sportsbooks have missed? Check our Latest Super Bowl 55 Odds and follow your instincts before the big game in February!
Want a little extra? How does $40.000 sound like? Bet on Super Bowl and 4 other games in US sports at Power Play and get 10% extra winnings if you win!
How? Use the US sports accumulator bonus by placing a pre-match multiple bet (total odds above 4.0) with a minimum of five selections on US sports (NFL, NHL, NBA) and include your Super Bowl bet in the Parlay. Max bet is $100.
Pinata Picks at Sports Interactive
Are you feeling lucky? Sports Interaction brings the cutest Super Bowl bet in the form of a Pinata Pick, an explosive random bet with odds of 51.00. How does it work, you ask? Very much the same way as the children's birthday party classic – you take a random whack at the Pinata and if you get lucky, nice things rain upon you. In any case, everybody will be having fun.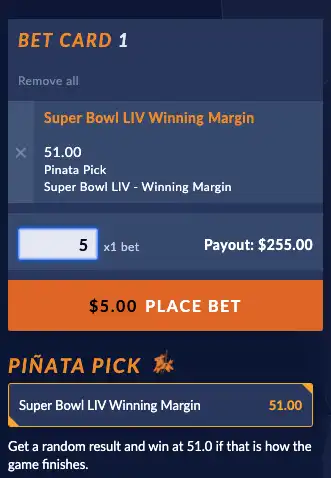 The bet will be made on the Super Bowl-winning margin.
You'll find the Pinata Pick below the bet card if you go on the Live Betting page on your desktop. I couldn't find it from the mobile version, but if you contact customer service, they'll find it for you. A nice way to make a little money on Super Bowl.
Not a sports fan? No problem – proposition bets are for you
Not everybody loves sport or NFL, and that can make the weeks leading up to the big game painful and the night itself can feel long and boring. But not if you've made a bet that Shakira will fall down during the halftime or JLo will have a wardrobe malfunction. There's no better way to make money during the Super Bowl than watching Shakira stumble down on the stage. More on our Super Bowl Prop Bets page
Our favourite crazy bets
These bets can go from weird to straight-up crazy. Last year they included the below wagers – what will we see in 2021?
Will the tv broadcast show highlights of Donovan McNabb throwing up? (8.00 for yes)
How many Super Bowl commercials will include a dog? Over 3.5 1.74, Under 3.5 1.95
Will any player propose to his girlfriend after the game? Yes 6.0, No 1.1
Will OJ Simpson attend the game? Yes 8.5, No 1.06
I wonder if OJ Simpson could bet on the last one himself – and if it would even be legal to exclude him from betting on that market.
There you go – those are our favourite ways to make money during the Super Bowl.