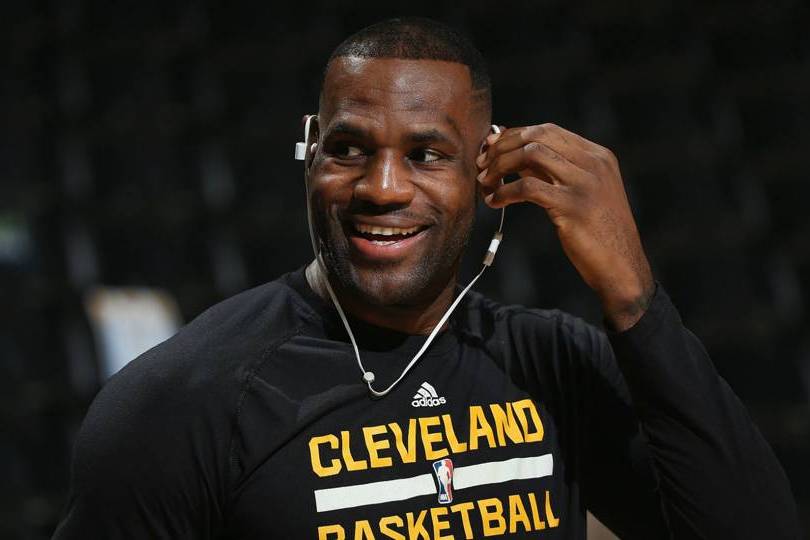 Have you ever been so pumped that you felt like you had just made a tie-breaking half-court shot? You can join the musicians who wax poetic on NBA athletes as a way to brag about their skill, their fame, or their love-life success. Feel that adrenaline!
With the NBA All-Star Game on the horizon, we decided to pay tribute to another way of keeping score. These are the six most-loved, most-sung-about basketball superstars. Covering both hits and less known tunes, how many of the songs can you recognize?
Some lyrics are pure adulation–focusing on the beauty and talent of individual NBA prowess. Those are just fine but don't worry, we've also included some shady examples to spice things up!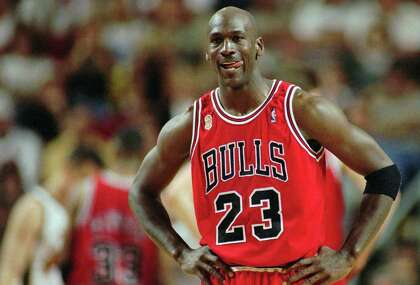 1. Michael Jordan – #23 Chicago Bulls
Who could hate on Michael Jordan? He's the star we have all loved through his acting, golf, baseball, and both basketball careers. He is a single-man franchise, so it is no wonder that he tops my list with 337 mentions by 176 different artists.
Toronto rapper Drake pays tribute to the wealth Jordan has made through his branding empire on "Portland," when he raps "Ten million dollars…Michael Jordan and his tennis shoes." Pulitzer-prize-winning Kendrick Lamar has an entire song and music video dedicated to His Airness himself.
But the sweetest tribute comes from Bon Jovi's "Ordinary People." His eloquent lines describe a young boy, who, although he is an "ordinary person," he is blessed with a "smile like Michael Jordan." Wow! Let it shine, MJ!
2. Lebron James – #23 Los Angeles Lakers
Is Lebron James the greatest of all time? Have you ever sat down with a pencil to compare statistics between Michael Jordan and Lebron? You probably didn't come to any definitive conclusion. That's where I can help.
Their player efficiency ratings and value over replacement are nearly identical. James led mediocre to teams to more finals but has lost more than half of them. Jordan, surrounded by other legends, won six NBA titles.
While these statistics can be quite messy, I can definitively say that Lebron with 144 is (for now!) number 2 in song mentions. If you're a James fan, don't worry, you still have time to catch up! And I'll leave you with a few gems to console you in the meantime:
DJ Drama teamed up with A$AP Rocky and Drake to pay my homage to James on their hit "My Moment:" "Time Came and I owned it/ Just Like Lebron James start Ballin´"
With props from such tops, there's no shame in this game!
3. Kobe Bryant – #8 and #24 Los Angeles Lakers
Following the unexpected helicopter crash and the passing-away of Kobe Bryant, we can expect more tributes to be written en memoria. Scoring the most points of any guard ever had already cemented his legendary status. The 103 mentions across fifty albums confirm and reflect what he had already achieved. We expect these numbers to continue to climb.
Given that the Black Mambo speaks Spanish and Italian, it's no wonder he gets props from lyrics in Spanish from Bad Bunny. Other classics showing love for Kobe are Lil Wayne in "Kobe Bryant," Wiz Khalifa in "Errday", and Fergie's "Hungry."
What might be surprising is the overwhelming love he gets in the German language. I counted 26 artists with songs that mention Bryant in German, including the rapper Stuttgart-based rapper Dardan who has a song named "Kobe." Be wary of sticking those explicit lyrics through a translator!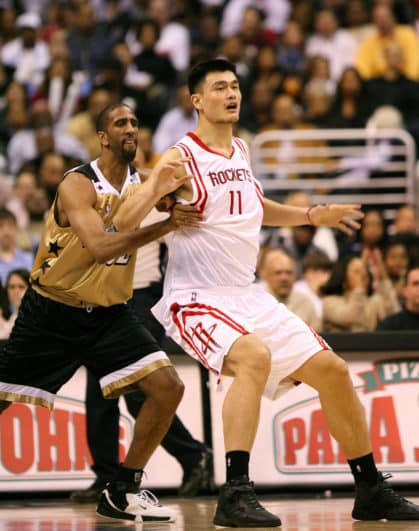 4. Yao Ming – #11 – Houston Rockets
Yao Ming is the only athlete born outside of the US to make this list. At 7 feet 6 inches, he was the tallest player in the NBA at the time and continues to be the only player born outside of the US to receive the most All-Star votes.
With 98 mentions, Ming should be proud of the height of his appeal. These include several entire songs dedicated exclusively to the Ming Dynasty. Lil Wayne, in particular, seems to have an outsized obsession with Ming.
In his song "Yao Ming," he says he is "as tall as Yao Ming." Sorry, Lil Wayne is named little for something. Clocking in at 5 feet 4 inches, he needs quite the imagination to believe himself!
5. Shaquille O'Neal – #34 – Los Angeles Lakers
As one of the most successful, iconic, and talented NBA superstars, Shaq deserves every one of his 90 song mentions. Even at 325 pounds, he pulls his weight.
Not to hate too much, but several of these songs mention come from Shaq himself. Is that cheating? Or just another example of this multi-talented athlete-rapper-actor?
While Lil Wayne stretched his imagination a few feet, Aaron Carter stretched his a few miles. 13-year-old Aaron's song "That's How I beat Shaq" explains just how he bested this 7-foot genie in a one-on-one match.
Do you believe this baby face "looked him in the face, psyched him out"? And ended up beating him and making Shaquille "cry like a baby"? Maybe we should let Shaq leave his own musical tribute.
6. Dennis Rodman – #10 – Detroit Pistons
This showman is no stranger to the spotlight! In between marrying himself and visiting Kim Jung Il, who he believes to be his soulmate, he has managed to appear in songs 54 times.
Some of these references, admittedly, come from his own music. But plenty of them come from people who admire him or are at least in awe of his multi-coloured hair. These artists include Lil Wayne, Master P, Gucci Mane, and Jay-Z.
He has managed to stay in the spotlight all these years. He had a brief wrestling career, and a music album having launched in 2017. With rumours of being a spy working for Donald Trump, we can expect more memorable moments from this extroverted impresario.