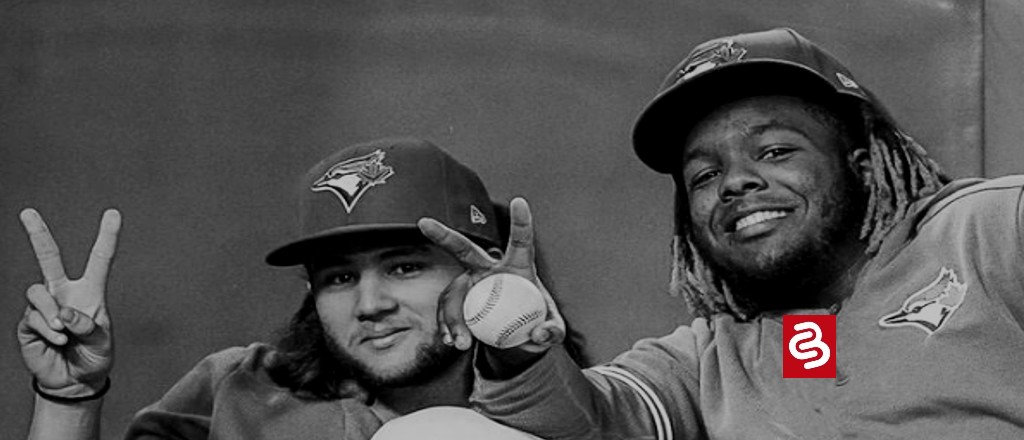 The countdown continues for sports fans all over Toronto and neighbouring cities. Why you ask? That's because online sports betting is ready to launch in Ontario come April 4, and fans across the board could not be more excited about this news. When it was first announced that things would come into place on April 4, there was a load of folks who were jacked up to hear about this.
The Canadian gambling laws continue to change and this is a major step forward for people who are ready to make bets of their own. As you probably know by now, Canada also has now allowed single sports betting to take place too. This was allowed starting last summer and sports fanatics raced to take advantage of this new opportunity. Now, people can't wait for online betting in the region too.
For Toronto specifically, this is monster news, as the city proudly features teams like the Toronto Maple Leafs, Toronto Blue Jays, Toronto Raptors and more. Because of this, and Toronto being such a big market, you can expect a monster number of bets to be made online as soon as April 4 arrives. People are always going to be interested in their favourite sports teams, especially come the playoffs.
All three of those NBA, NHL and MLB teams have a monster following. With the Blue Jays, people always are checking out the top NHL odds to see what kind of success the oddsmakers expect the team to have. The same can be said for the Raptors and Blue Jays too. With the Raptors, they recently won the NBA Finals and people all over Ontario keep talking about that. It's something no one will forget.
Toronto Blue Jays have major expectations for this season
The timing of the April 4 launch couldn't be better, as the Toronto Blue Jays have major expectations for this season thanks to so much young talent. As things stand, the Blue Jays hold 13.00 World Series odds, which is the fifth-best of all the teams out there. The Los Angeles Dodgers are No. 1 on the list, as they've been given 7.00 World Series odds.
For Toronto, though, guys like Vlad Guerrero Jr., Bo Bichette, George Springer and others will be ready to power this team to what could be a memorable season. The Blue Jays are the favourites to win the AL East, which is a bit of a surprise. Normally, either the New York Yankees or Boston Red Sox hold the best odds. In this case, though, plenty of people think that the Blue Jays will get things done.
In some other good news, the MLB lockout has come to an end too and it has already been announced that Opening Day will be set for April 7. That's three days after sports betting in Ontario will launch things. The timing really could be better, as you can expect a wide array of bets to be placed ahead of Opening Day. On top of that, even more wagers will be coming in throughout the regular season.
With the Blue Jays expected to make a strong push late in the year too, that's going to lead to even more bets in the postseason too. While we'll have to wait and see if this team can live up to expectations, people are buying into things and jumping on the Toronto bandwagon. Only time will tell if it will be a year to remember for the Blue Jays, but things sure are looking great. Fans can't wait to see them in action.
Auston Matthews signing with Bet99 has changed the game
Last but not least, don't forget that Auston Matthews signing with Bet99 has changed the game for sports players all across the region. With the NHL lifting its ban on players working with sportsbooks, Bet99 went above and beyond to sign Matthews to a multi-year deal. Now, everyone assumes that more and more sports stars all over Canada will be inking deals.
For Toronto, we could definitely see an increase in players working with sportsbooks across all the major sports, especially with online betting coming April 4. All the different sportsbooks are going to try and find ways to out-battle their competition. What better way of doing that than having some of the brightest stars out there promoting their brands? This is something people are always going to push for.
This is why Bet99 landed Matthews. It's also why they previously signed UFC legend Georges St. Pierre. We're going to see some strong competition among the companies to keep going after bright names. That fact alone is going to provide plenty of intrigues. Could we see a Blue Jays star end up agreeing to a deal down the line?
What about someone from the Toronto Raptors? Don't be surprised to see some breaking news in that department in the near future. People are always going to try and utilize all over the resources available to them. In this case, sports players and sportsbooks will always provide plenty of headlines.