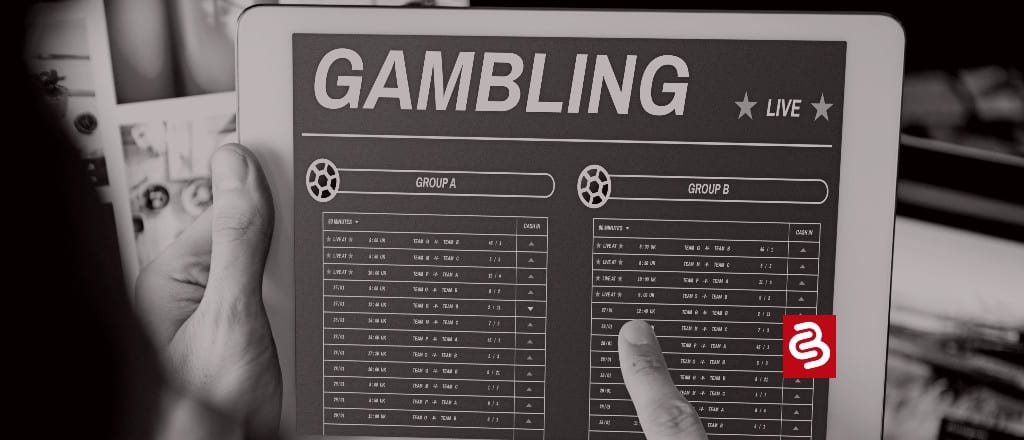 Things are about to change in a massive way for sports fans in Ontario. That's because online sports betting and gaming is all set to arrive soon, with the April 4 launch date being announced just recently as part of the Canada gambling laws changing. With this, you better believe that ads of Ontario sports betting will skyrocket in 2022. Things were already big in 2021, but we truly haven't seen anything yet.
According to local reports, around $100 million went towards advertisements from companies in 2021. Now looking ahead to 2022, things are only going to get bigger and better with online gaming and betting being legalized. Again, that early April date has been circled on calendars from the moment that date was presented. Of course, different places are going to want to get ads up.
Many of the different sportsbooks looking to advertise have already set up shop for a long time in the United States. They've seen the success that betting has south of the border from Canada. Now that people will be in Ontario, checking out the different Canadian sportsbooks and placing wagers, there's going to be interested in advertising in a quick and timely fashion.
So, just how much money will be spent on advertising this year? That's hard to say or predict, but we do believe it will eclipse the $100 million. As of April 4, there has been no set amount of sportsbooks that will go live in Ontario, but the expectation is that around 30 will be ready to present NBA odds, MLB odds, UFC odds and more to their users.
Toronto is set to see a massive influx of advertisements here soon
It goes without saying, but Toronto is set to see a massive influx of advertisements here soon for all their sports fans to see. In terms of professional teams, there's always going to be attention for the Toronto Raptors and Toronto Blue Jays. The Raptors just recently won the NBA Finals, which sent rapper Drake into overdrive in terms of happiness. He wasn't the only one fired up about that one.
Meanwhile, for the Blue Jays, there's loads of young talent on this team, including Vlad Guerrero Jr. Bo Bichette and others. Keep in mind that the team just signed George Springer to a massive multi-year contract last offseason. While Springer battled injuries in the 2021 campaign, he should have a bounce-back season in 2022 once the MLB lockout ends. Toronto fans can't wait to see what he can do.
With the Raptors and Blue Jays leading things for the Toronto efforts, sportsbooks 100 percent will be ready to advertise for their fans. Those are two big-time teams in a strong market, and people can now place single-sports bets on them. The quicker these companies make noise in Toronto, the better their chances will be in winning over people to become users of their products and mobile betting sports app.
"We've had many conversations with the AGCO, iGO, OLG, operators and other regulators about the importance of having robust standards in place in anticipation of that massive increase," CEO of the Responsible Gaming Council Shelley White said in advance of increased Ontario advertising. "Working with all of the media companies which broadcast sports is a priority for us."
Canadian celebrities are expected to increase ambassador roles with betting companies
In terms of advertisements, you can't forget about the power that current and former superstars have with fans all over Canada. With that said, Canadian celebrities are expected to increase ambassador roles with betting companies moving forward too. This is obviously a no-brainer for sportsbooks, as we've seen the success of things in the past. With April almost here, things are really going to pick up.
Take a look at the UFC and Bet99 for example. Georges St. Pierre is one of the most respected fighters of all time and he's loved from every corner of Canada. He was really sensational in the octagon and people will never forget some of the memorable knockouts he provided on his opponents. He truly was one of a kind for the sport and he'll always be remembered for his epic power. Few can punch as he can.
Having said that, St. Pierre is now retired from fighting and he teamed up with Bet99 to be an ambassador for them. With his popularity, this no question added to the intrigue for folks to join in on the fun and sign up for Bet99. The company saw an explosion in sign-ups once St. Pierre joined the efforts to get the name of the brand out there. More of the same will be expected from other companies as well.
With Toronto being such a big sports city, and really being a great tourist attraction for folks as well, this is certainly going to entice old players to take part in this change. Imagine either a Blue Jays or Raptors legend signing on with a sportsbook to promote signing up. It's surely going to draw attention and help that spot win customers over others. It'll be interesting to see how this all plays out.