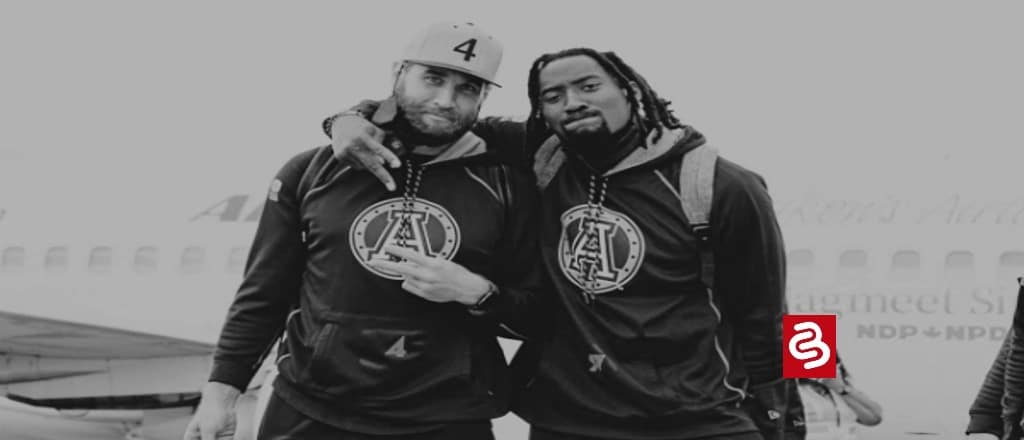 People across Canada can't wait for the new Canadian Football League season to get here. There's going to be plenty of intrigue from start to finish and people are sitting on pins and needles for the action to get underway. Need further proof of that? Well, the CFL 'Touchdown Atlantic' game sold out in one hour. Whoa! This really tells you just how pumped people are for the season.
This year's game will be played in July over in Nova Scotia, with Arcadia University hosting this one. It will be a contest between the Saskatchewan Roughriders and the Toronto Argonauts, with a kickoff set for 3 p.m. on July 16. As soon as tickets went on sale for this one, with roughly 10,000 people expected, the demand was through the roof. It was really awesome to see, as they indeed sold out fast.
"We're blown away by Atlantic Canada's passion for Canadian football," Commissioner Randy Ambrosie said. "From our football celebrations for the whole family to the action and energy of the big game, we wanted this year's Touchdown Atlantic to offer something for everyone. All our fans throughout the East Coast and across the country have responded with a resounding message."
As you can see from that quote, the CFL commissioner couldn't be happier with the excitement that has been presented by all of the fans. It's not often that major sports action makes its way to Nova Scotia, which is why people were so fired up to not only hear the news that a game would take place there but also why everyone was so quick to buy tickets. This will be a very fun event.
The CFL season is right around the corner
What's important to remember here is that the CFL season is right around the corner too, which is why people are even more fired up to head to Nova Scotia. Come early June, the season will launch, and there's going to be so much entertainment throughout. Who will end up winning the title? That's the question that everyone has on their minds.
One thing for sure is that people are going to be consistently checking out the CFL odds through the best-rated Canadian sportsbooks to see whose numbers are going up and whose numbers are going down. Entering the new season, both Toronto and Saskatchewan are going to have plenty of eyes on them, as they're hoping to make noise.
What makes things interesting for Toronto from a sports betting standpoint is that things were launched for online betting in Ontario on April 4. With this, several sportsbooks, including Bet365, have launched in the region, and people have been making bets left and right. As soon as the CFL season gets started, that trend will continue.
For the Argonauts, they're of course, going to bring in plenty of wagers from football fans because of how popular things have become in Toronto. While people are betting on the Blue Jays right now with the MLB season in full swing, this will be the exact same case for Toronto when the CFL arrives for the new campaign. This will be something to watch for sure.
This year's Touchdown Atlantic Game is making Canadian history
Last but not least, this year's Touchdown Atlantic Game is making Canadian history for all the fans to enjoy. That's because no CFL contest has ever been played in Nova Scotia, but things are changing in a big way this summer. With Toronto and Saskatchewan all ready to battle it out, this will be something that people all over the region will remember for quite some time.
"The reception for Touchdown Atlantic has traditionally been very strong and we knew this year would be no different," Duane Vienneau, Chief Grey Cup and Events Officer said in a release. "And while we always plan for this exciting possibility, it truly never ceases to amaze us. We're working diligently with our partners at Acadia University to explore various ways to welcome more fans to the big game."
Though tickets are sold out, it looks like the CFL and Acadia University are trying to find a way to expand things. What's great about this event too, is that on top of the big game, there are going to be some exciting events as well leading up to the monster showdown. So, even if people can't attend the game for whatever reason, they'll still be able to participate in some CFL activities.
This is something people in the area understood when planning things, as not everyone will be able to be inside of the stadium for the showdown. However, the necessary steps are being taken to try and make sure everyone can still be involved somehow, someway. With this, it's only going to add the experience even better for everyone. Nova Scotia is going to be the place to be the week this all goes down.