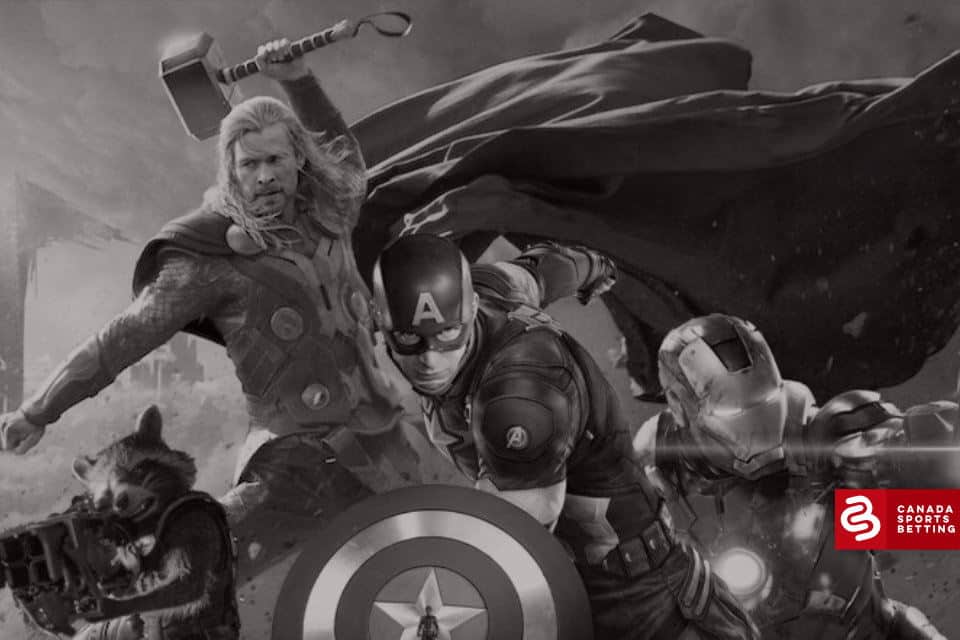 The Marvel Cinematic Universe (MCU) is back and churning out show after show. And yet fans are still demanding to know when their favourite characters are showing up. With the MCU moving along Phase 4, expect to see plenty more new characters to grace us with their presence. We take a shot at picking which characters will make cameos and appearances in the next string of films.
What's Coming Up For The Marvel Cinematic Universe (MCU)?
Even the Marvel Cinematic Universe (MCU) was halted due to the global pandemic. No shows or movies were released in 2020 but have since picked up steam this year, 2021. Despite three Disney+ shows and a movie, Black Widow, fans continue to thirst for more news about the MCU.
Some of the hottest items on the rumour mills are which characters will make cameos on upcoming shows. This has been a feature the MCU has popularized beginning in Iron Man in 2008. The all-knowing fans and bloggers fancy predicting who will show up when.
The top online sportsbooks have taken this to the next level by opening betting lines for you to profit with your uncanny predictions. Think Wolverine will finally make his hotly anticipated debut in the next MCU film? You can place a wager on that.
In light of this, we preview the upcoming MCU shows for Phase 4 while making our own picks as to which characters may just stop by to give the fans a tease. Oh, and SPOILER ALERT!!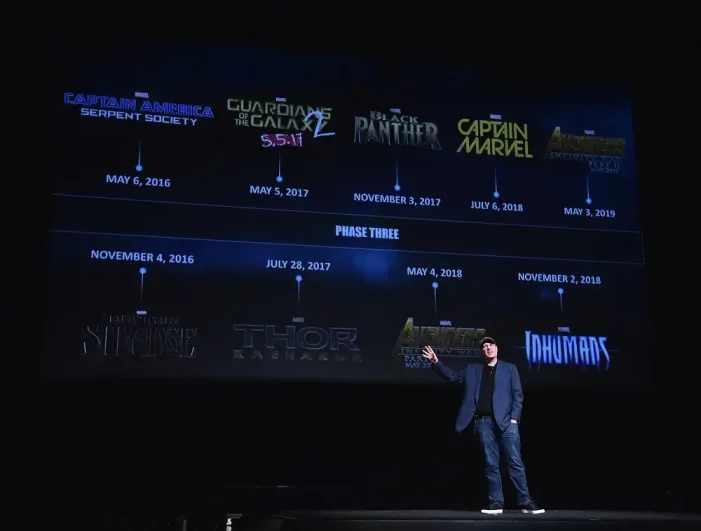 But first, here's a look at the release schedule:
Upcoming MCU Movies Release Order
Shang-Chi and the Legend of the Ten Rings (Sep. 3, 2021)
Eternals (Nov. 5, 2021)
Spider-Man: No Way Home (Dec. 17, 2021)
Doctor Strange in the Multiverse of Madness (Mar. 25, 2022)
Thor: Love and Thunder (May 6, 2022)
Black Panther: Wakanda Forever (July 8, 2022)
The Marvels (Nov. 11, 2022)
Ant-Man and the Wasp: Quantumania (Feb. 17, 2023)
Guardians of the Galaxy Vol. 3 (May 5, 2023)
Fantastic Four (TBD)
Which Characters Appear In the Next MCU Movies?
Shang-Chi and the Legend of the Ten Rings
Fans were already taken by surprise when the trailer revealed the return of Abomination (not seen since Incredible Hulk in 2008) and fan favourite, Wong in the movie. There is a good chance we will also John Walker (3.50) a.k.a. the U.S. Agent and/or Yelena Belova (3.50) maybe during the post-credits scene.
Contessa Valentina, played by Julia Louis-Dreyfus is playing the role of Nick Fury (Samuel L. Jackson) from MCU's Phase 1 and is assembling a team of sorts. This is likely the Thunderbolts, Marvel's version of DC Comics' Suicide Squad. Abomination, a former baddie, is a likely candidate for this team. If Contessa shows up to recruit him, she may want some back-up in U.S. Agent and Black Widow's successor.
Eternals
We have a gut feeling that Marvel will use this film as a springboard of ideas and characters for their larger cosmic universe. This includes the likes of Galactus, The Collector (11.00), and Thor: Ragnarok's The Grandmaster (11.00). But the most obvious cameo here will be Thanos (2.25) and Zuras (2.75).
Thanos may make a cameo in a flashback while Zuras is a prominent member of the group that was left out of the main cast. The film may tease his appearance in the sequel via a cameo in the end.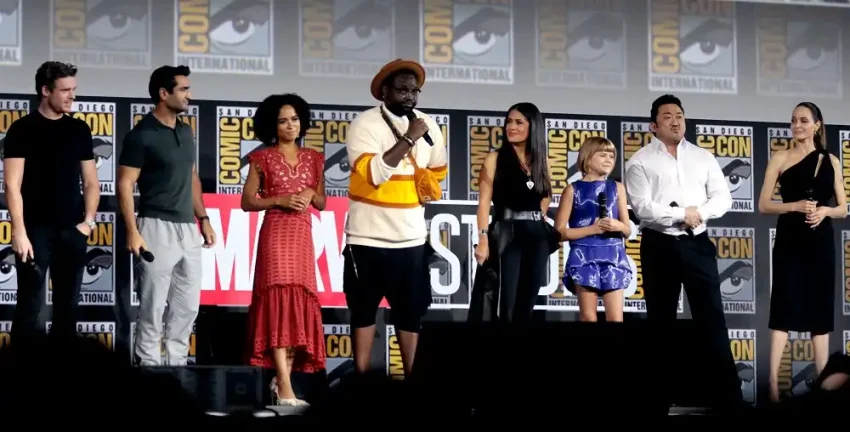 More Character Picks For MCU Movies in the Future
Doctor Strange in the Multiverse of Madness
The title itself already hints at limitless possibilities for cameo appearances, even from outside of the MCU. Characters like Morbius (36.00) and Venom may get screen time, though unlikely. Ant-Man (2.50) has the shortest odds to appear and it is likely due to his role in Ant-Man and the Wasp: Quantumania, which will play an important role in Phase 4.
Agatha Harkness (3.50) and Vision (11.00) from WandaVision are two other strong candidates due to their personal ties with Scarlet Witch, who will have a major role in the film.
Thor: Love and Thunder
Peering further in the future, Taika Waititi's Thor: Love and Thunder should bring plenty of "WTF" moments. Thor: Ragnarok had a healthy dose of cameos so we expect this to be no different. Loki (1.91) is chalk to show up in this film and his lady version, Lady Loki (3.75) is another possibility.
But a Beta Ray Bill (3.00) appearance will generate the biggest reaction from the fans. The character is popular among Thor fans and has yet to make himself known in the MCU. This could be his big break.
A Famous Marvel Character Finally Appears…
Black Panther: Wakanda Forever
Not much is known with this film though there are juicy rumours hinting at the appearance of a distinguished Marvel character: Namor The Sub-Mariner (1.50). Rumours state that Namora and Namor are being cast for the film.
Marvel already dropped hints of its underwater world in Avengers: Endgame, when Black Widow and Okoye spoke of an "underwater earthquake". In the comics, Namor waged war against Wakanda by attempting to flood the city. It could be that Marvel is adapting this storyline as the sequel's story hence why Namor is chalk to be a part of the film.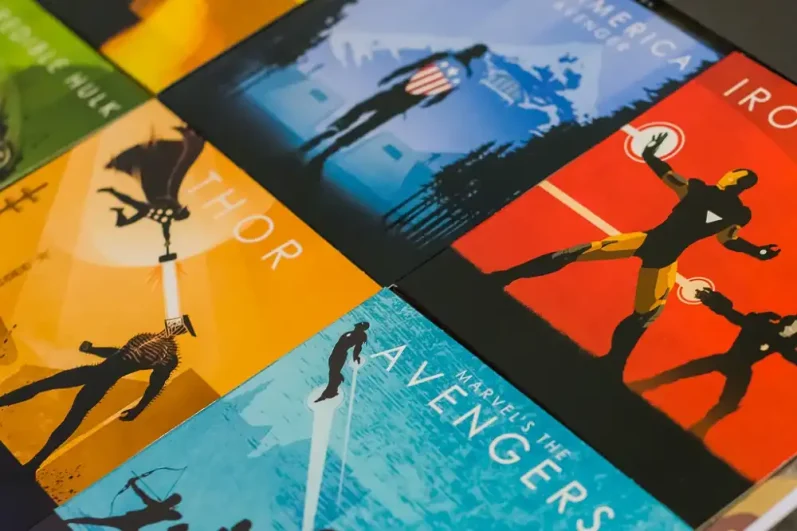 Bet on the MCU and More on Entertainment
Surprised to see sportsbooks offering betting odds on the MCU? If you peruse Bet99 and other books, you will find odds on other TV shows, movies, and award ceremonies. Heck, you can even bet on alien abductions. We're not joking! 
Check out these books as each one offers different markets for their entertainment/specials section. You get a bonus of free cash with your first deposit so sign up for as many as you like.