This article describes how the point spread betting works.
Betting on point spread odds is a thrill ride that rolls continuously – 365 days per year.
Whether players wager on sports, entertainment, politics, or financials, there is a near-infinite amount of gambling options posted on betting boards daily.
Complimenting that variety, there are a vast amount of odds attached to every market.
From standard options like point spreads, moneylines and totals, to exotics like parlays, props and futures, bettors have tons of choices.
Sides players bet on, where they wager at, plus the prices on the picks, are all important considerations when wading into the online wagering world.
Add in proper bankroll management and gamblers have the base of a solid betting strategy.

Understanding all aspects of the betting business helps handicapper's cash more winning tickets.
For anyone who has ever wondered, how do odds work, Canada Sports Betting experts have created a feature that explains all of the intricacies involved.
As part of that extensive package, this article focuses on one of the oldest and most popular betting options. Point spread betting odds have been available since the days of backroom bookies.
Also known as against the spread (ATS) pricing, and much different than moneyline odds, here we discuss how the point spread betting works on a variety of popular sports.
How Do Point Spread Odds Work
Acting as an equalizer, between two unequal sides, there are a few components that help explain how point spread odds work.
More complicated than straight-up betting, spread price bettors receive better value when they wager on sides that are perceived favourites.
Just like ATS Vegas odds, one side is posted as a favourite with a (-) sign while the other is the underdog noted by a (+) sign.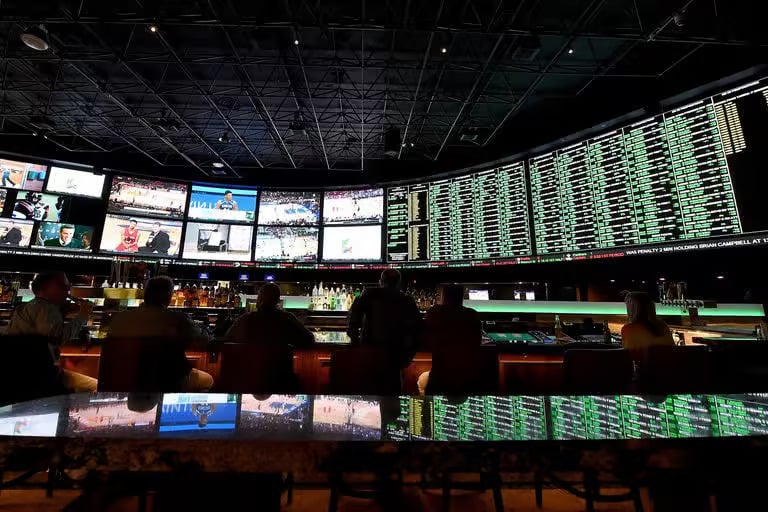 Behind the plus and minus signs, bookmakers place a number that varies in size and by market. Spreads are available for futures, pregame and LIVE betting.
Simply stated, for bettors to collect winning favorite wagers – their side must win and score more points, goals or runs than the set point spread.
Bets placed on underdogs cash if the pups win straight up or lose by less than the "head start" betting line they were tagged with by the bookmaker.
Generally speaking, sportsbooks aim to create equal betting action on both sides. Explained further below, if oddsmakers achieve that goal, they collect no-risk juice from all losing wagers.
With a $100 bet example, Dallas -2.5 (1.90) winning 27-24 over Philadelphia returns Cowboys backers $90 while bookmakers collect $100 on all Eagles +2.5 (1.90) wagers.
How to Read Against The Spread Lines
Betting lines numbering in the thousands, on hundreds of markets, populate online sportsbook betting boards every day. For that reason, we would not be surprised by a question like; What does point spread mean in sports betting?
To easier understand point spread betting; here are some commonly used terms:
Point Spread: Handicap given to both sides for pre and in-game betting
Against The Spread (ATS): Wagering lines used in basketball and football
Run Line: ATS odds used in Baseball
Puck Line: ATS odds used in Ice Hockey
Goal Handicap Line: Common ATS odds used in Soccer
Favourite: Side giving points/runs/pucks also known as chalk side
Underdog: Side receiving points/runs/pucks also known as dogs/pups
Plus Line: Handicap assigned to underdogs
Negative Line: Handicap assigned to favourites
Dime Line: ATS line where the vig/juice is 10%
Vigorish (Vig): Commission bookmakers receive for taking bets
Juice: Another term for vigorish
Buy Points: Paying to move an ATS line up or down
Cover: Side winning by enough points to beat the spread
Hook: ATS lines with a half-point (-7.5)
Reading point spread prices, posted every day at top-rated online sportsbooks, is very simple.
A side with a negative number is the favourite and must win by more than the point spread number to be graded as a winning wager.
Calgary -1.5 NHL ATS: Flames must win by at least two goals
Sides with a positive number receive a "head start" before the contest begins and must either win outright or stay within the spread for the ticket to cash.
Edmonton +1.5 NHL ATS: Oilers must win or lose by just one goal.
While reading against the spread lines is easy – cashing winning wagers is not. Bettors are reminded that a proper research path must be followed prior to placing bets.
How to Bet With Point Spread Odds
For anyone who has ever asked; How do I bet on point spread odds? Let's take a look at the steps required to produce successful handicapping results.
First and foremost, bettors must decide where to place their bets. There was a time when Canuck 'Cappers had two choices: 1) House slanted sports lottery schemes and 2) Backroom bookies.
Thankfully, those days are over as Canadians now have a huge variety of online sportsbooks to choose from. That said, not all betting sites are equal.
No different than any other online purchase – bettors need to know they are dealing with reputable bookmakers when investing in sports betting.

Here at Canada Sports Betting, our sportsbook review crew has analyzed a vast number of betting shops. To land on our recommended list, the following criteria must be met:
Quality Client Care
Consistently Online 24/7
Simple Registration Process
Accessible with Mobile Devices
Deliver Wide Range of Markets
Intuitive LIVE Wagering Platform
Secure Banking With Popular Options
Offer Sharp Betting Lines and Fair Prices
No Hassle Deposits and Cash Out Requests
Easy to Obtain and Redeem Player Rewards
Getting into the action should never be a hassle. Prior to betting on point spreads, players need to register at a few different sportsbooks. The sign-up process at top books takes about one minute to complete.
Once registered, new customers are normally redirected to the banking section. Deposit and withdrawal options at CSB recommended bookmakers are displayed in our sportsbook review section. Pick books that best suit your financial preferences.
We also display various bonus offers, player rewards, and contests in our bookmaker reviews. Collecting a first deposit welcome bonus gives bettors added purchasing power when betting on ATS options.
Once players have funded their bankroll, they need to shop around for the best point spread odds. Prices vary from book-to-book and receiving the best value adds up in the short and long term.
CSB Sports Odds and Free Picks features, displayed in the header bar above, show side by side comparisons of point spread lines at various sportsbooks.
Researching the sides involved is a huge key to success against the spread of gambling. A proper research path includes reviewing:
Injury Reports
Rivalry History
Current Trends
Power Rankings
Overall Statistics
Match Importance
Fantasy Projections
Venue and Weather
How Are Point Spreads Made?
Precisely how points spreads are made is one of the best-kept secrets in the world. Or, maybe just beyond full comprehension by mere mortals.
During the 2019 Week 5 NFL action, bookmakers posted the Seahawks as -1.5 favourites over the Rams and the final score was 30-29 Seattle. How do they do it? How are they able to get so close to the actual final result?
However, for as many times as bookmakers look brilliant, there are times that they appear somewhat foolish. The Rams as -9 point favourite the previous week, and losing 55-40 to the visiting Bucs, is a solid example.
Although ATS odds are often said to level the playing field sportsbooks set lines they feel will garner equal betting action on both sides.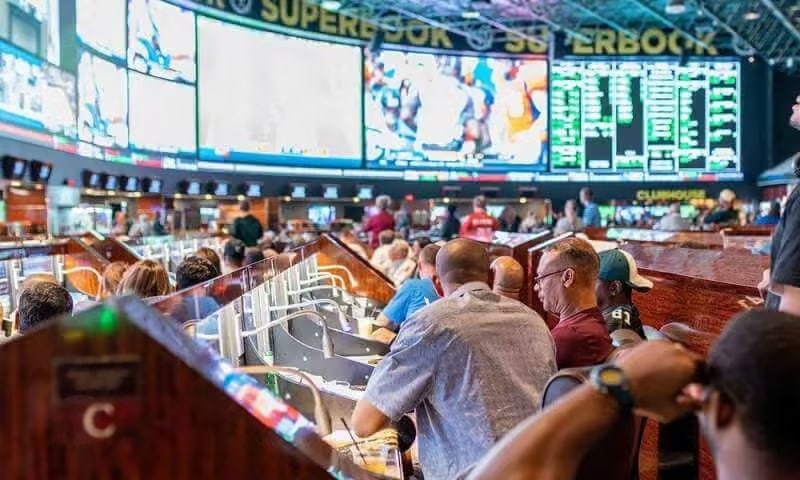 Bookmakers don't look at New England and try to convince bettors that they are 13.5 points better than the Buffalo.
Instead, they are enticing bettors to wager on the underdog Bills to create action on both sides.
They also project how much the handle will be on both lines. If a point spread is set too high, or low, betting action will be lopsided which puts oddsmakers at risk.
Bookmakers, much like a bettors research path, also look at injuries, how teams are trending, recent head-to-head battles, the significance of matches, plus the weather and venue.
Once opening lines are posted, how much is being bet on each side, will influence point spreads prior to the event. Depending on the handle on each line, spreads can move up or down.
After contests begin, point spread prices can change rapidly on LIVE betting boards. LIVE lines are affected by the current game score, the flow of the match, how far along the contest is, plus any in-game injuries.
Point Spread Betting Tips
Like the lines themselves, there is a vast amount of point spread betting tips available online. From understanding the markets, to bankroll management, plus shopping for best prices, wagering tips don't solely center around free picks.
Most competitions are posted against the spread odds. However, since all markets are different, it is important to understand the nuances of each sport. For example, home-court advantage is a major factor when bookmakers set NBA odds.
No different than a personal checking or savings account, a point spread bankroll needs to be properly managed. Unless it's their full-time job, players should only bet with money from the entertainment portion of their budget.
Once bettors determine their opening bankroll account – they can collect a first deposit bonus offer. At Spin Sports for example, players double a $500 deposit with $500 worth of welcome bonus free bets.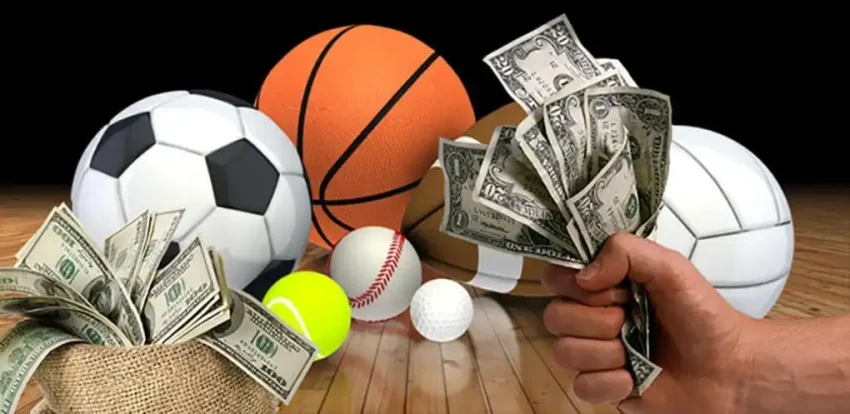 From there, bettors need to carefully decide how much to spend on each wager. When ATS betting, set a percentage of your bankroll you are willing to risk on each bet and consistently stick to it.
Another tip, that greatly affects a players bankroll, is shopping for the best spread value. Although it may not seem like much, on individual bets, finding the best prices helps fatten a bankroll over the long haul.
For the most part, ATS prices on sports like basketball and football are fairly close to even on both sides. Risk and reward often comes into play on competitions like baseball and hockey.
All posted at Bet365, on the same day, here are some examples of high and low risk pricing on the North American Big Four:
NBA: NO Pelicans +5.5 (1.90) vs TOR Raptors -5.5 (1.90)
NFL: PIT Steelers +3.5 (1.86) vs BAL Ravens -3.5 (1.95)
MLB: LA Dodgers +1.5 (1.54) vs WAS Nationals -1.5 (2.65)
NHL: MON Canadian +1.5 (1.58) vs TOR Maple Leafs -1.5 (2.50)
Point Spread Betting and Parlays
Players looking to increase their reward, with a limited amount of risk, should check out parlay betting with point spreads. ATS odds can be used on the same sport and cross-sport accumulators.
On the same sports tickets, like the National Football League, three successful $110 wagers would return a $300 profit with 1.91 pricing. Bettors do however have $330 at risk.
If players tie those same three sides together, on a point spread parlay bet, the return vastly increases to $656.47 with just $110 at risk.
Returns on the point spread wagering jump even more on National Hockey League parlays. With odds from Sports Interaction (SIA), here is a single game vs parlay betting example:
CAR Hurricanes +1.5 (1.87) @ WAS Capitals -1.5 (3.23)
CLB Blue Jackets +1.5 (1.59) @ Pittsburgh Penguins -1.5 (2.42)
Wagering $200 in total, with $100 bets on both of the puck line favourites, would earn a $365 profit. Betting $75 on a winning two-team accumulator delivers a $511.24 return on the chalk sides.
We have put together an easy to read parlay calculator table that shows the return on a variety of betting options. With ATS odds available on all of them, check out the profit amounts on straight parlays, round-robin bets and progressive accumulators.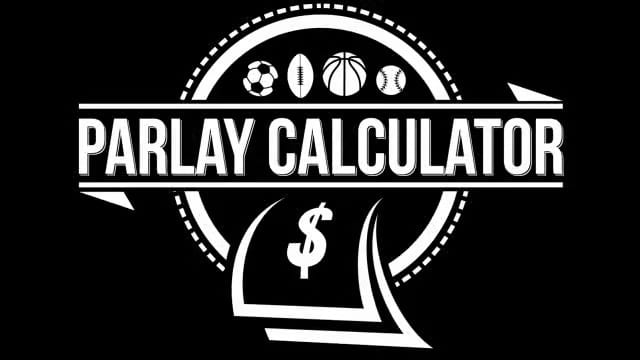 There is added risk involved in parlay betting, as each leg of the ticket needs to win to earn a profit. On ATS lines, without a half-point hook, a push on the point spread result keeps accumulator tickets alive.
Push games are taken off the ticket and the payout is reduced accordingly. As such, a parlay with three legs would drop to a two-leg bet if one leg ends up tied with the point spread added.
On days when there is limited action on one sport, like a single game Monday Night Football slate, bettors can add hockey or basketball ATS lines to create a parlay ticket.
Is Point Spread Betting Riskier Than Moneyline Wagering?
When it comes to betting lines, that focus on which side wins, bettors have a Moneyline vs Point Spread decision to make.
There are payout differences, plus inherited risks, with both styles of pricing.
Generally speaking, betting on moneyline underdogs is riskier than wagering on favourites. This is due to the inferior side not receiving any sort of a head start.
With point spread wagers, where bettors are taking or laying points, the risk is split about even since underdogs receive points prior to the match start.
Betting on straight-up odds, it is cut and dried that winning wagers on favourites will always pay a lower return while underdog tickets pay a larger amount.
With point spread pricing, risk/reward on chalk and dog sides differ depending on the sport involved.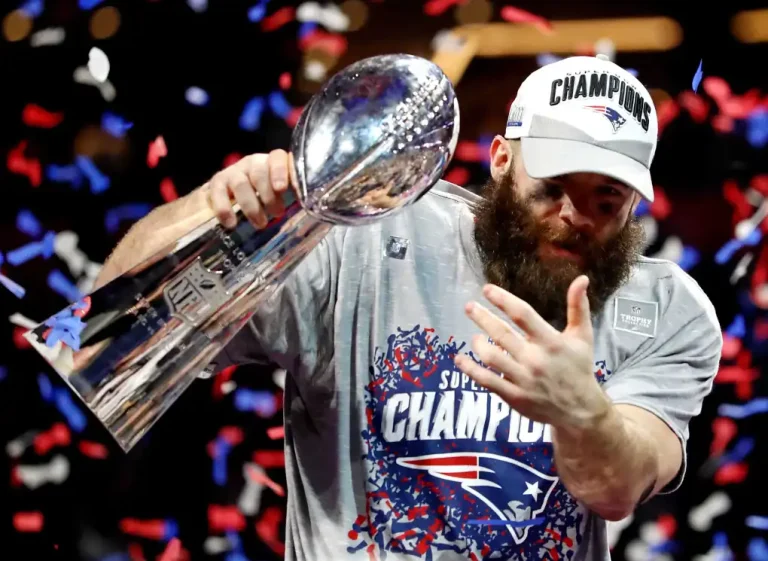 Payouts on NBA and NFL point spread odds are fairly close on both sides. The return is usually higher on teams giving goals/runs on NHL and MLB spread bets.
Determining payouts with the handy CSB Odds Calculator feature, from the NFL and MLB, here are different returns on $100 moneyline and point spread bets.
Looking at an example from the NFL, it's clear that the risk/reward is much higher on the underdog Colts moneyline odds.
On against the spread wagers, both sides earn the same return. The risk involved here is bettors needing their side to score enough to cover the spread.
Underdog Indianapolis (5.50) Moneyline odds = $450 profit
Favourite Kansas City (1.16) Moneyline odds = $16 profit
Underdog Colts +11 (1.91) Point Spread odds = $91 profit
Favorite Chiefs -11 (1.91) Point Spread odds = $91 profit
With an MLB example, the risk/reward is higher on the underdog moneyline while the roles reverse on the point spread odds.
Underdog St. Louis (2.00) Moneyline odds = $100 profit
Favorite Atlanta (1.80) Moneyline Odds= $80 profit
Underdog Cardinals +1.5 (1.60) Point Spread odds = $60 profit
Favorite Braves -1.5 (2.40) Point Spread odds = $140 profit.
Players are reminded that there is risk involved every time they place a bet. There is no such thing as a "lock" and every dog can have their day in any competition.
Best Sportsbooks for Spread Betting in Canada
Just as odds vary, so do the sportsbook choices available to spread betting fans in Canada. CSB sportsbook reviews point bettors to the best of the best.
First, players need to decide between playing at government-run sports kiosks or with independent online bookmakers.
For our betting bucks, as active 'Cappers ourselves, this is a very simple decision.
That is due to sportsbooks having several advantages over land-based sports lottery options like PROLINE and Sports Select.
Collecting valuable player rewards, plus the ability to shop for the best ATS prices, top the list of why Canadians should wager on point spreads online.
Add in the ability to place mobile bets from anywhere in Canada, plus simple sign up, secure banking and quality customer service, and the choice becomes even clearer.
As a cherry on top, the top online oddsmakers offer exciting LIVE ATS betting options during most competitions.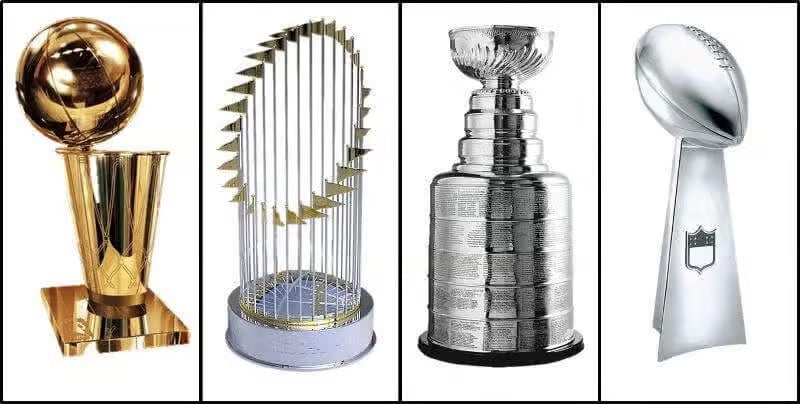 LIVE wagering can help punters hedge winning wagers or cut losses on tickets that appear headed to the trash can.
Players are advised to register personal betting accounts at several sportsbooks. Not only can they collect free bets at each of them – it makes comparing point spread prices quite simple.
Point Spread Odds in NBA Games
Thanks to the Toronto Raptors 2018-19 NBA Championship, basketball betting excitement has reached new heights in the True North.
Anyone who knows how to bet on NBA matches at Vegas sportsbooks will find the process is even quicker and easier online.
Players will find a wide variety of pre-game and LIVE in-play wagering options at the books recommended here at Canada Sports Betting.
Quick and convenient, having a stable of sportsbooks helps bettors uncover the best prices that suit their style. NBA 2019-20 Opening Night ATS odds illustrates that:
Sports Interaction (SIA): LA Lakers +1.5 (1.91) vs LA Clippers -1.5 (1.91)
Bet365: LA Lakers +1.0 (1.83) vs LA Clippers -1.0 (2.00)
Betway: LA Lakers +1.0 (1.87) vs LA Clippers -1.0 (1.95)
Spin Sports: LA Lakers EVEN (1.92) vs LA Clippers EVEN (1.92)
10Bet: LA Lakers EVEN (1.90) vs LA Clippers EVEN (1.90)
Against the Spread (ATS) Prices in NFL Matches
Running from EVEN, to upward of four touchdowns, NFL point spread betting odds vary from game to game.
Since the best players on the Planet are involved, +/- 3 is a common NFL point spread. On games featuring evenly matched squads – the three points often go to the visitors.
Juice varies slightly on point spreads but again there is a common number as 1.90 is the most prevalent price tagged to ATS lines.
Point spread bettors can also buy points to move a line higher or lower:
Cowboys -2.5 (1.66) vs Packers +2.5 (2.10)
Cowboys -3.0 (1.72) vs Packers +3.0 (2.00)
Cowboys -3.5 (1.95) vs Packers +3.5 (1.86) = Actual Price
Cowboys -4.0 (2.05) vs Packers +4.0 (1.80)
Cowboys -4.5 (2.10) vs Packers +4.5 (1.75)
Puck Line Point Spread Lines in NHL Contests
Canada's game delivers awesome wagering action as NHL puck line betting odds are offered prior to and during every contest.
Puck lines are normally posted at 1.5 goals and laying pucks usually returns more than taking the pucks. Home teams are often the favourite and ties are not possible.
With added risk, that sides must win/lose by at least two goals, payouts on NHL spread prices are different from the NBA and NFL.
Moneyline favourites normally give up -1.5 goals on puck lines and pay much better than straight-up favourites.
Tampa Bay Lightning: -1.5 (2.55) puck line pays $155
Florida Panthers: +1.5 (1.50) puck line pays $50
Tampa Bay Lightning: 1.55 moneyline pays $55
Florida Panthers: 2.40 moneyline pays $140
Run Line Point Spread Odds in MLB Action
Given it's laid back pace of play on the field, betting on MLB run line odds is great during the lazy days of summer.
Match venue, recent form, starting pitchers, plus head-to-head play, are all factors that contribute to run line prices.
We compared Moneyline vs Run Line odds in our Risk/Reward discussion above.
Normally not as drastic as puck line payouts, returns on baseball point spreads are better on the side that is giving up the -1.5 runs.
Baseball also delivers smooth flowing LIVE ATS betting as lines move inning by inning and not as fast as the other Big Four sports.
With point spread odds explained – We hope Canadian 'Cappers go forth and prosper!
Point Spread Explained FAQ
What does a point spread mean?
Point spread betting is one of the most popular forms of sports betting. Although it's very popular, it can take a while to fully understand. Simply put, a point spread means that they use a median number calculated by a bookmaker when two teams are competing against one another. The aim of the sportsbook is to spark interest in not just the favourite, but the underdog too. Rather than just betting on a sure winner.
How to read point spread odds?
Points spreads are often set at 1.91 odds, but the pricing can vary between online sportsbooks. This is the house edge. The odds ensure that the provider will see a small amount of money come back to them over time. For example, when the odds are set at 1.91, the bettor must wager $110 to win $100 (or $11 to win $10). Many of our recommended sportsbooks refer to points spreads as equalizers or vigorish (vig), or on occasion, you'll hear the small profit for the sportsbook known as "juice".
What is a 2.5 point spread?
With points spread betting, you are able to wager on different parts in the match betting on quarters or halves. Online sportsbooks will set the spreads for certain points in the game and then bettors can decide who will lead or trail during that time period. An example of this is, which is something you will see with major sportsbooks, as follows;
Los Angeles Lakers / -2.5 (-110)
Milwaukee Bucks / +2.5 (-110)
In this case, the Lakers are the -2.5 point favourite to lead an allocated time period by 3 or more points, compared to the Bucks who are +2.5 point underdog, which means they would be winning or not trail by more than the two points at the end of the selected time period.
What is a negative point spread?
Often when you look a point spread you'll see a minus (-) sign next to a number, this means that individual or team name is favored by that number of points. In the case that you see a plus sign and a number, that side is considered to be the underdog. A negative point spread refers to the team's final score will have the spread number added to it.
What does covering the spread mean?
I'm sure you've heard the term "cover the spread", one of the more common terms in betting terminology. It basically refers to a situation where the favourite wins an event with the handicap taken into account or the underdog wins with additional points. Rather than simplifying selecting odds on certain events (winners, losers, over/under/, etc..), instead of assigning a numerical value to the perceived difference between teams.
What does against the spread mean?
Another common term is "against the spread", which refers to a bet made against the betting line. A betting line simply means a wager that favours one of the teams or individuals involved. So, betting against the spread means the bettor is using the odds and betting on the underdog.
Does point spread include overtime?
Points spread bets are often quite confusing for bettors, notably the nuances of these types of wagers. One common question is "does the point spread include overtime?" The answer is yes. The game must conclude with a definitive result, at this point the fate of the bet will be revealed.
What happens with a push in point spread betting?
In the case that a game ends in a tie between the individual placing the wager and the sportsbook they've selected the term "push" is used. Pushes are far more common in certain sports than others. Major sports like football, ice hockey, baseball, and basketball are the kinds of sports that frequently feature pushes.
What is the best sport for point spread betting?
It's subjective for the individual and often relies on the bettor's preferences, but the best sports for point spread betting are football and basketball, to a lesser extent, hockey and baseball.
What does point shaving mean?
Point-shaving is an illegal practice that we've seen on numerous occasions in the past, with some major scandals in the NBA. It's the illegal practice of match-fixing where players or teams deliberately limit the number of points scored to prevent a team from covering a published point spread. Then the athletic is given a payment in return, or they can wager against the bribed team.