Wimbledon Odds 2019
The interest that surrounds Wimbledon makes it a great candidate for checking the tennis odds and the competition is held annually at the beginning of July. Here you'll find the latest Wimbledon odds and Wimbledon betting tips.
Wimbledon 2019 Betting Odds
The Championships is more than one of the most important tennis tournaments of the world. It is about "tennis magic". 
Wimbledon is the third of the four tennis majors and played on the grass courts at the All England Lawn Tennis and Croquet Club. Countless classic matches have been played at the venue over the years, and the tournament trophy has been lifted by some of the biggest names to grace the sport.
The Championships at Wimbledon is perhaps the most prestigious of the four major tournaments in tennis,  and there are a number of Wimbledon betting lines available. From outright markets to individual match and player performance props, there is something for everyone at this event. Check out the latest odds to win Wimbledon in 2019.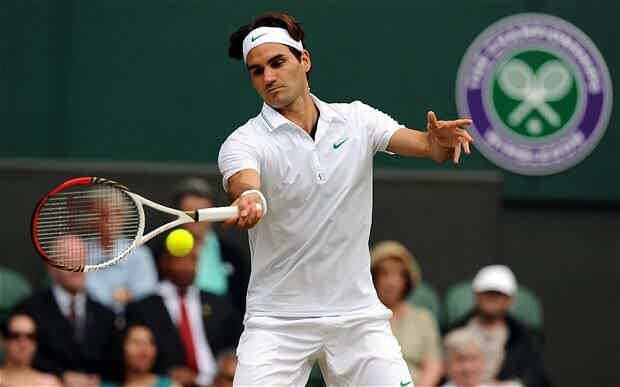 Men's competition
While the career of the great Roger Federer is coming to a close, he remains one of the biggest chances to claim this year's title according to the Wimbledon Men's singles odds, a feat that would further cement his immortal status in the sport. He enters the summer of tennis at betting odds of +400 to win what would be his ninth Wimbledon crown.
Yet Federer will be chasing a man that has returned to form and could potentially chase down his all-time record of grand slam victories. Novak Djokovic won at Wimbledon in 2018 and added the 2018 US Open and 2019 Australian Open titles to his collection. Unsurprisingly, he is the red-hot favourite to win at The Championships in 2019, starting at +165.
Rafael Nadal is also in with a chance, and the seventeen-time grand slam winner will be desperate to add to his sole title at Wimbledon. He too is approaching the twilight of his career, and will likely be focused on the French Open, although back against him at your own peril. He starts at +900.
Women's Competition
Serena Williams hasn't managed to win a grand slam title since the 2017 Australian Open, although her finishes as runner-up at last year's US Open and Wimbledon championships has evidently been enough for the top sportsbooks to consider her the Wimbledon Women's odds 2019 favourite. She starts at odds around +350.
You'll find that the women's event is much harder to pick, which explains the higher odds for the favourite. Incredibly, Naomi Osaka won the 2018 US Open and 2019 Australian Open and still finds herself at odds of +900 to win at Wimbledon.
The other frontrunners for 2019 include 2014 champion Petra Kvitova and 2018 winner Angelique Kerber.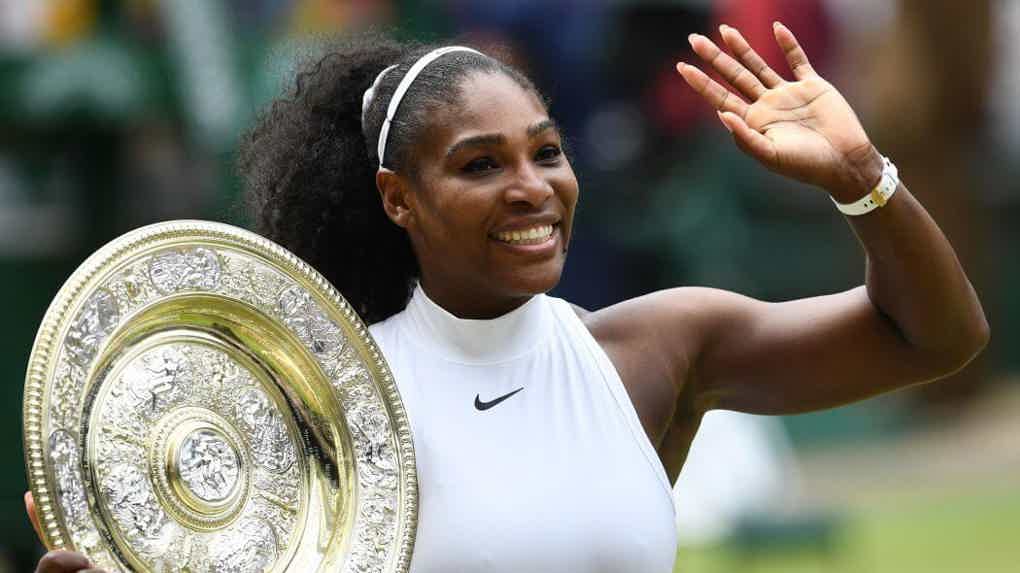 Wimbledon Doubles
The Wimbledon championships also include doubles tournaments for both men's, women's and mixed doubles. Here are last year's winners in the Wimbledon doubles odds markets, and the likely frontrunners for 2019:
Men's - Mike Bryan & Jack Sock
Women's - Barbora Krejcikova & Katerina Siniakova
Mixed - Alexander Peya & Nicole Melichar 
Wimbledon Betting Picks
Our top Wimbledon Betting Picks for 2019 are Novak Djokovic and Karolina Pliskova.
Djokovic is back to the top of his game and there is a lack of players coming through the ranks with the ability to challenge him on the biggest stage. Roger Federer and Rafael Nadal are close to retirement and perhaps lack the endurance that Novak has at this point, so we can only see one winner here. 
His odds of +165 are indicative of his probable dominance.
Meanwhile, Pliskova has started 2019 strongly, and her service game is the biggest factor. She has hit the most aces on the WTA tour, and a strong serve is one of the reasons why Serena Williams has been so successful. A final between these two would be a great sight, but we're backing the Czech star to achieve her first grand slam win at outright's winner odds up to +1200.
The Wimbledon Betting Odds available on these players will only decrease as the tournament nears, so get on early.
What are the types of bets available at Wimbledon
Individual match betting at Wimbledon is another great way to place a wager. Check out the pick of the lines below.
Wimbledon Over under Odds
Over Under betting is available on a number of tennis betting odds, most commonly the total games market. The sportsbook will give you a number of games (for example 20.5), and it will be up to you to determine if there will be less or more throughout the match. 
This is useful if you think a match will be close (like when two good servers come up against each other), as you can select the overs, while a match that you think will be dominated by one player is one for the unders. These will always be split so that the odds are around -112.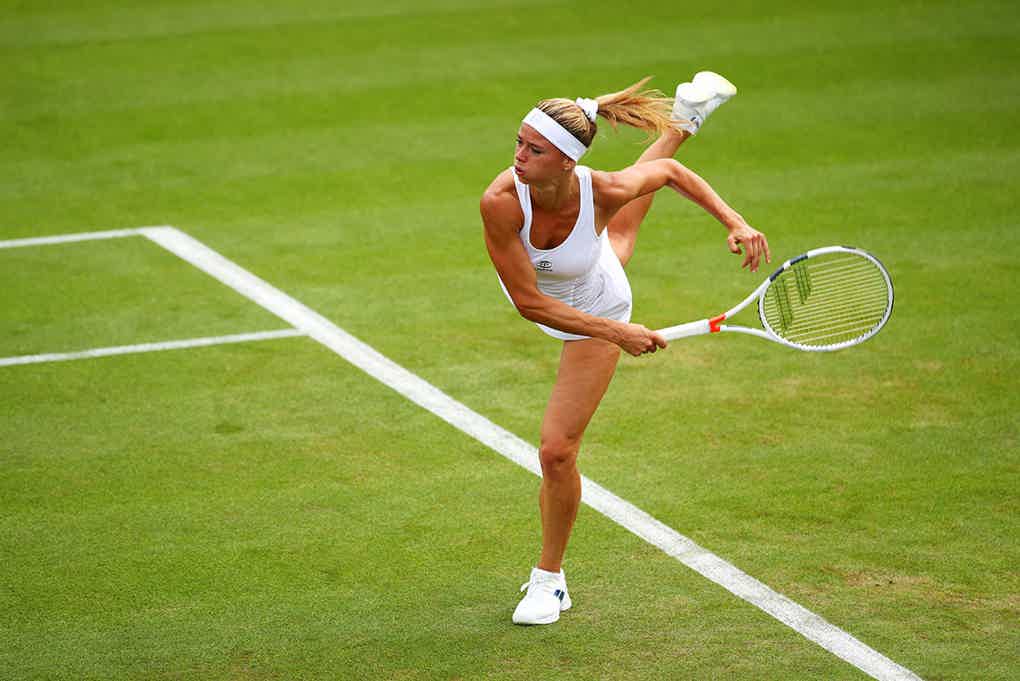 Wimbledon Correct score Odds
The correct score market is a great challenge. Simply pick the exact score of the entire match, or break it down for a slightly easier challenge and choose the correct score for each set, or each individual game.
Wimbledon Asian handicap Odds
Asian Handicaps in tennis focus on the number of games a player wins in a match, although unlike the over/under market, you will see a player with a handicap such as -3.5. This means that this player would need to win the match by 4 clear games or more, so if your player won 6-4, 6-4, you would win your wager.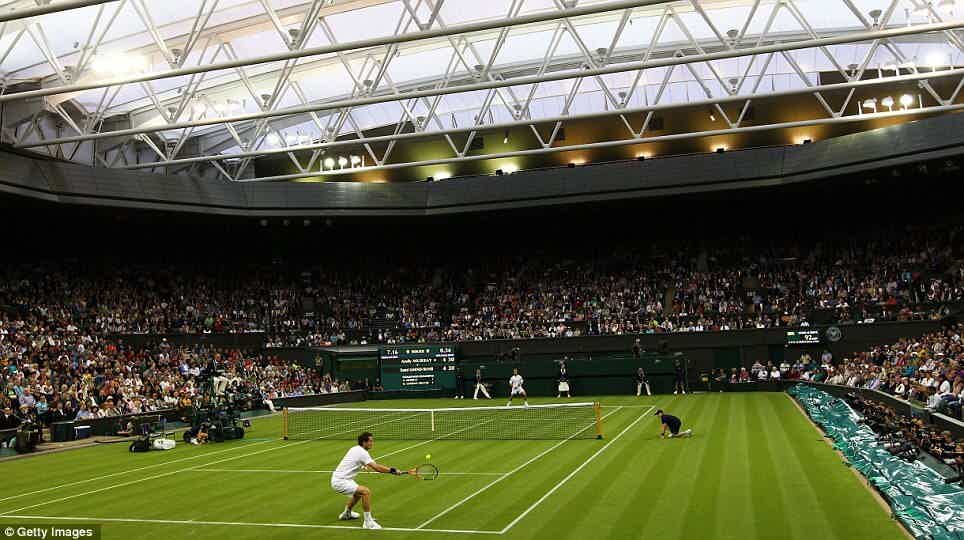 Wimbledon Odds even Odds
Odds and Evens betting is a toss of a coin and allows you to select whether there will be an odd or even number of games in a set or match.
Now that youv've learned how to read Wimbledon Betting odds, choose your favourite sportsbook and place your wager.
Wimbledon 2020 Dates
Wimbledon 2019 gets underway on Monday, July 1st and concludes on the weekend of the 13th/14th.
The Women's singles final, and the Men's and Women's doubles finals will be held on Saturday, July 13th.
The Men's singles final and mixed doubles final will be held on Sunday, July 14th.
Previous to Wimbledon we had the French Open (from May 26 to June 10) and after Wimbledon we will have the US Open (from August 26 to September 8).
We will publish the 2020 dates as soon as we have them.
Who are the Wimbledon champions
Martina Navratilova (picture) is the most successful player at Wimbledon - she earned nine trophies between 1978 and 1990, including six consecutive titles from 1982-1987.
Roger Federer is the most successful men's player in the history of the Wimbledon championships, accumulating a whopping eight titles at the All England Club. He won five-straight titles from 2003-2007.
Serena Williams is the most successful active female player - she has seven tournament wins between 2002 and 2016.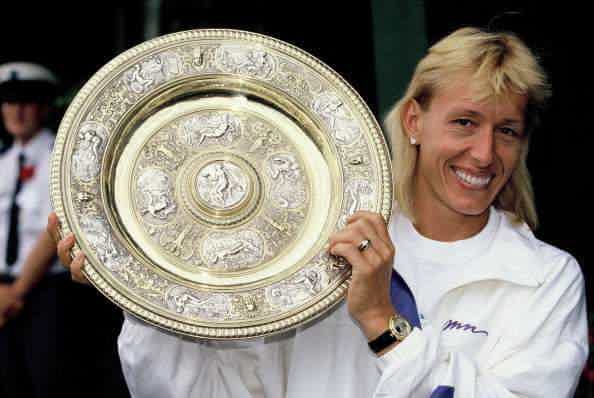 Men's Singles Champions
| Player | Number of Titles | Year of Titles |
| --- | --- | --- |
| Roger Federer | 8 | 2003-2007, 2009, 2012, 2017 |
| William Renshaw | 7 | 1881-1886, 1889 |
| Pete Sambras | 7 | 1993-1995, 1997-2000 |
| Laurence Doherty | 5 |  1902-1906 |
| Bjorn Borg | 5 | 1976-1980 |
Women's Singles Champions
| Player | Number of Titles | Year of Titles |
| --- | --- | --- |
| Martina Navratilova | 9 | 1978, 1979, 1982-1987, 1990 |
| Helen Wills Moody | 8 | 1927-1930, 1932, 1933, 1935, 1938 |
| Dorothea Lambert Chambers | 7 | 1903, 1904, 1906, 1910, 1911, 1913, 1914 |
| Steffi Graf | 7 |  1988, 1989, 1991-1993, 1995, 1996 |
| Serena Williams | 7 | 2002, 2003, 2009, 2010, 2012, 2015, 2016 |