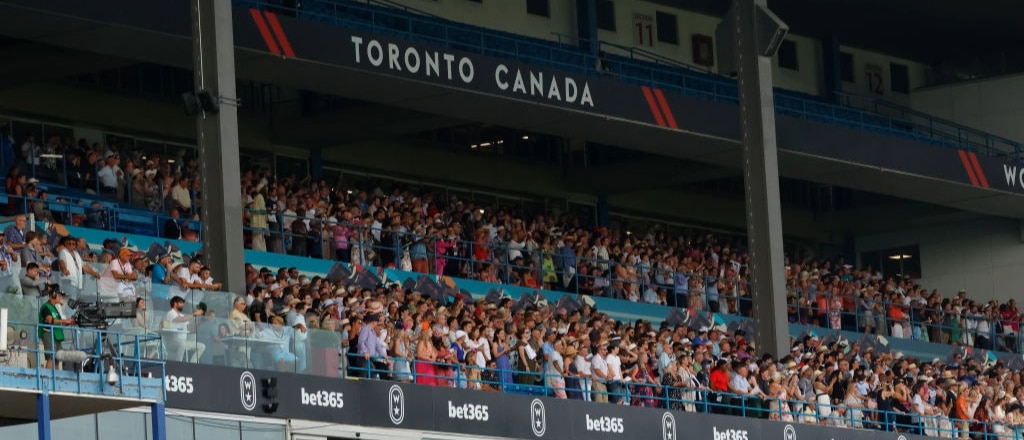 The Toronto, Ontario-based Woodbine Racetrack first opened its doors to the betting public on June 12, 1956. It was originally known as New Woodbine Racetrack due to the existence of a nearby course that began offering a plethora of wagering options for bettors of all types in 1874.
Woodbine showcased the Breeders' Cup World Championships in 1996, the only time it has been held outside of the United States.
Among the highlights that year, Jenine Sahadi became the first female trainer to win a Breeders' Cup race when Lit de Justice took the Breeders' Cup Sprint. In that year's Breeders' Cup Classic, the headlining event, the future Hall of Famer Cigar failed to defend his title, having won 1995 running at Belmont Park.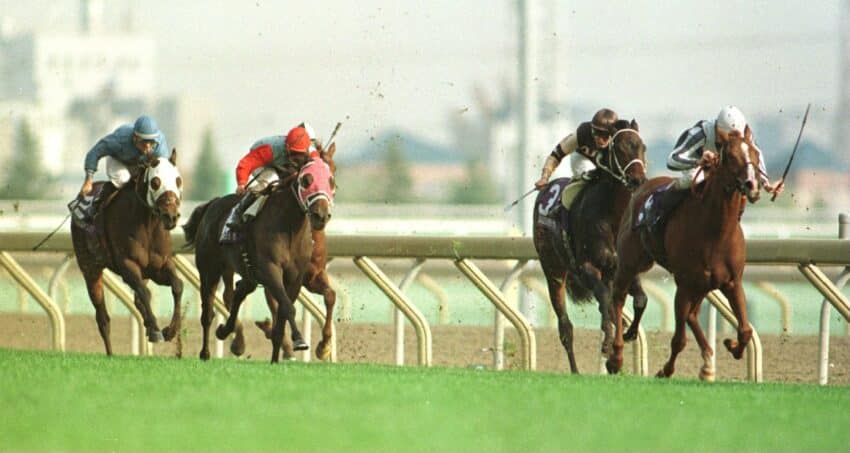 Woodbine annually plays host to several of Canada's biggest races.
The season's first flagship race is the $1 million Kings's Plate Stakes, which serves as the opening leg of the Canadian Triple Crown, restricted to Canadian-foaled 3-year-olds.
Unlike its American counterpart, the Canadian Triple Crown is held over three separate surfaces: the Queen's Plate over the Tapeta synthetic surface; the Prince of Wales' Stakes over nearby Fort Erie Racetrack's dirt course; and the Breeders' Stakes, competed on the E. P. Taylor turf.
The second and third flagship races of the season, the $1 million Woodbine Mile and the $600,000 Canadian International, will both be run on Saturday, September 18. These races, which are both open to horses aged three and up, are both run on Woodbine's famed E. P. Taylor turf course.
The E. P. Taylor turf course is a mile and a half around, and forms the sweeping outer course at Woodbine. Both races have drawn the best horses from North America and beyond throughout their histories.
Betting on Woodbine Horse Racing in Ontario
Betting on horse racing is finally available to Ontario race fans courtesy of the newly established partnership between bet365 and Woodbine. As such, the pair will combine to provide bet365 horse racing pari-mutuel betting in association with Woodbine Entertainment Group.
19+. Gambling can be addictive, please play responsibly. Visit http://ConnexOntario.ca for responsible gambling information.
After a big announcement in the lead up to the 2023 King's Plate, Bet365 has reached an agreement with Woodbine to provide Horse racing markets to betting fans in Ontario.
Woodbine Entertainment CEO Jim Lawson made the announcement during the King's Plate Breakfast press conference.
"This is a historic announcement in my perspective, and we will look back over the years at this moment. Woodbine is officially announcing today, that horse racing, including the King's Plate, will be available to Ontario sports bettors through the licensed bet365 platform," a cheerful Lawson announced. "This is huge. It's a huge win for the Ontario horse racing industry and the 25,000 jobs that this industry supports in the province." Horse racing betting markets are only available to bet365 Ontario account holders.

In addition to Bet365's online sportsbook, Ontarians can bet on horse racing as they would have before the opening of the market, through trusted Canadian purveyor; Woodbine Entertainment Group.
Woodbine offers Ontario bettors two options for all levels of horse racing knowledge and experience.

Dark Horse offers bettors a sleek and modern betting app (iOS and Android) complete with information, tips and coaching geared towards newcomers to Horse Racing. Live streaming compliments the offering and makes Dark Horse a one stop shop for all your horse racing needs.

HPIbet represents a longstanding and comprehensive racebook experience for Ontarians. A browser based platform, HPIbet offers a more stats based experience catered to horse racing veterans. Live streaming is a key feature of the platform and makes for a great betting/viewing destination for race fans.
How to Bet on Woodbine Horse Racing in Canada
The first step to betting on the Woodbine Horse Racing in Canada is to find the right racebook for you. You should use sites that are recommended by experts, so that you know they are safe.
You can check out any of the recommended Canadian horse racing betting sites that we recommend on this page to bet on Woodbine Horse Racing in Canada. Signing up is a breeze.
Depending on when you sign up, you can either investigate some of your early betting options and get in on the futures, or you can check out the specials that become available during a race week. Developing a betting portfolio based on the Woodbine Horse Racing field is your next step.
Then you can start selecting bets, placing them in your bet slip and finalizing the deals.
Research bet options and strategies (Read CSB!)
Select bets to put into your bet slip
Input your risk and review the bet details
Finalize the bet
The History of Woodbine Racetrack
In Toronto, Canada, a landmark stands as a testament to the city's rich history and enduring passion for horse racing. Woodbine Racetrack, a legendary institution, has played an integral role in the equestrian and entertainment landscape for over a century. With its roots tracing back to the late 19th century, the racetrack has witnessed the evolution of the sport, the growth of the community, and the transformation of an industry.
The origins of Woodbine Racetrack can be traced to the opening of the Woodbine Race Course in 1874, situated on a vast expanse of land to the west of Toronto. This marked the inception of Toronto's horse racing legacy, attracting both avid enthusiasts and curious onlookers to witness the spectacle. As the sport gained popularity, the Woodbine facility underwent several transformations to meet the growing demands of the audience and the racing community.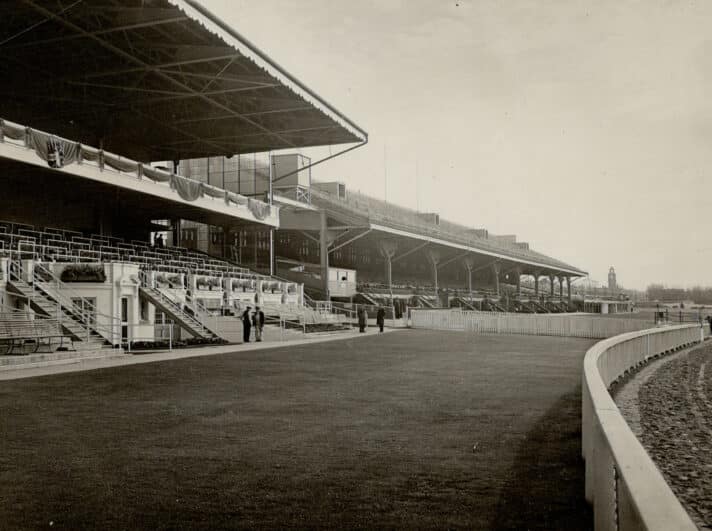 The early 20th century marked a golden era for Woodbine Racetrack. In 1956, the old Woodbine Race Course was replaced by a modern and expansive facility, Woodbine Racetrack, at its current location in Etobicoke. The new racetrack featured state-of-the-art amenities and grandstands, drawing racing enthusiasts from across Canada and beyond. The Woodbine Mile, inaugurated in 1981, became one of the racetrack's signature events, attracting top horses and jockeys to compete on its turf.
Woodbine Racetrack has consistently demonstrated a pioneering spirit in the world of horse racing. In 1994, it became the first racetrack in North America to host both Thoroughbred and Standardbred racing on the same day, a feat that showcased its commitment to diversifying the racing experience. The introduction of the Queen's Plate/King's Plate, Canada's oldest continuously run horse race, at Woodbine further solidified its position as a historic venue of equestrian excellence.
Recognizing the need to cater to changing audience preferences, Woodbine Racetrack embarked on a journey of innovation. In 2019, it underwent a major transformation with the merging of Woodbine Racetrack and Woodbine Entertainment to form Woodbine Entertainment Group (WEG). This strategic move allowed for a more streamlined approach to horse racing, entertainment, and hospitality.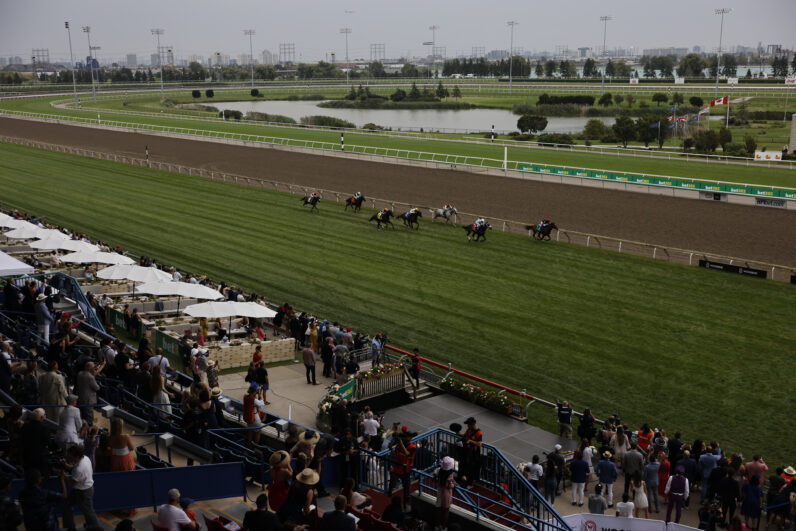 Woodbine Racetrack has expanded its offerings beyond horse racing, becoming a hub of entertainment and community engagement. The racetrack hosts a diverse range of events, from music concerts to food festivals, drawing people from various walks of life to its grounds. Its commitment to sustainability is also evident through initiatives such as its solar energy program and water conservation efforts.
As Woodbine Racetrack looks to the future, it continues to embrace innovation and community engagement. Plans for modernization and improvements are in the works, ensuring that the racetrack remains a vibrant and relevant destination for generations to come. The legacy of Woodbine Racetrack is one that intertwines with Toronto's history and the passion for horse racing, and it stands as a symbol of the enduring connection between sport, culture, and community.
The Casino at Woodbine
In addition to the live horse racing at Woodbine, the track is also the location of a year-round casino, offering live table games, slots, e-table games and stadium games. There are a half-dozen full-service restaurants, bars and lounges at Woodbine, and numerous fast-food outlets.
The recently opened Great Canadian Casino Resort, a premier gaming destination in Toronto, conveniently situated just a stone's throw away from Woodbine Race Track. Immerse yourself in an unparalleled array of gaming choices, surpassing those of any other casino in Canada. Enjoy the added convenience of complimentary covered parking under constant 24-hour video surveillance and explore a diverse range of dining options tailored to appease every culinary desire.
The resort will also soon host a 400-room luxury hotel with spectacular views of the racetrack and a state-of-the-art 5,000-person live entertainment venue.