Online Horse Betting Resources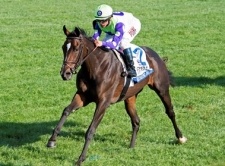 Tools of the trade
Horse players of a bygone era were shrouded in darkness, relying mostly on "insider tips," personal observations and other other crude measurements of equine ability to formulate their wagering opinions.
If this version of the sport of kings conjures images of men in fancy suits and hats circa 1920, that's certainly not inaccurate, but the dearth of reliable or standardized handicapping information persisted for many decades until some of the more astute observers of game would write intelligently about the subject, latter providing a catalyst for the current data-driven approach to the game that exploded with the advent of the internet in the mid-1990's.
Top online resources
The internet may not have made everything better, but it certainly increased the availability of reliable and diverse information – a sentiment that is particularly true within the narrow context of horse racing. Today's horse player is equipped with daily race replays, virtual stables for tracking horses, and trainers, situational statistics, and the ability to wager and track wagers via online betting just to name a few.
Here are some of my favorite online resources along with a brief description:
Daily Racing Form: The "Form" is the industry bible replete with Beyer Speed Figures and stats. Still the preferred tool for most regular horse players
Equibase: Long established as the go-to industry database, this company allows players to quickly check entries and create a free virtual stable designated to track horses, trainers, and owners of interest.
Bloodhorse: An authoritative online publicaton detailing breeding/racing news and updates daily
The Paulick Report: Another reliable an informative daily industry news source
Race Replays: After you've had a chance to analyze a race on paper, it's always good practice to actually go back and watch race replays from the runners you identify as top picks. Horse racing is a game where visual cues can provide a lot of information.
The Ragozin Sheets: A tremendous, but lesser-utilized handicapping tool for serious bettors. Can supplement or supplant Beyer Speed Figures.
If you follow a particular racing circuit with close interest, it helps to have that track's home web address among your favorites. They often post daily changes/scratches before other sites as well as various news and notes from the backside.
Clocker Reports: These are more difficult to find online, but publications like Daily Racing Form offer them from larger tracks on important racing days. Knowing which horses are training well is essential handicapping knowledge.
E-ponies: Shady racing sites come and go, but this one is correctly advertised as "old as the internet." This computer generated selection system can be surprisingly accurate. A good tool for beginners, or a pro looking for another perspective.
Racing picks online: Canada Sports Betting
While it's best to be wary of most sites offering free racing picks online, there are some that feature reliable information from knowledgeable and well-intentioned students of the game. In fact, you are reading one that offers those very things.
Canadasportsbetting.ca partners with some of the best handicappers and writers in the world – real bettors who understand the game and back their opinions with their own money.
Context
Handicapping requires time, attention to detail, and years of experience developing a reliable/systematic process for selecting winners. That shouldn't intimidate a newbie, because the learning experience is extremely fun! Check out some of the best how-to racing titles. Andrew Beyers' Picking Winners is still the best and most informative on the markety, but Tom Ainslie and Steve Davidowitz have also written excellent handicapping primers.
How To Bet
Go to /horse-racing/racebooks/
Select a racing partner and open an account
Familiarize yourself with the site's racebook
Plan, prepare and bet!
Profit
Other Betting Tips/Information
Betting online with one of our preferred racing partners allows you to benefit in many different ways. For starters, the signup bonuses, deposit bonuses and daily wagering bonuses put more cash back into your pockets. What's better than that?
The pure convenience of betting online is also tough to beat, but you want to make sure you are well-prepared and not just "playing on the go" all the time. Be sure to utilize all of Canada sports betting online resources.
In addition, most racebooks allow alternative forms of wagering such as head-to-head opportunities. This allows you to play win odds on one horse finishing ahead of another in the same race, instead of traditional betting. Another opportunity available at most racebooks is the ability to make future bets on races that may happen weeks or months down the road. Betting on the Kentucky Derby, for example, basically takes place year-round.
See below the top sportsbooks where you can wager online and choose the best one for you: