Find the best CFL Playoffs odds 2022 and all other CFL Playoffs betting resources like predictions here.
Who will win the CFL Playoffs 2022?
Taking a look at the top teams this season, it's difficult to predict who will win it. But, looking at the current range of CFL betting odds from top bookmakers, we can certainly make some predictions. The CFL Playoff odds for the 2022 CFL futures are available. The odds were last updated on May 23, 2022:
Wanna know how to watch the CFL? Check out our handy guide!
CFL Playoffs Betting Odds
There are a number of ways to bet on the CFL Playoffs odds, including pre-match bets and in-game using live odds. There is also a list of futures markets for both individual players (including MVP and best rookie), and of course, you can bet on the team you think will become champion.
There are always CFL Playoffs Odds available, so there's always an open market for you to place your bet. You may also see links for Vegas odds CFL Playoffs – Vegas odds are simply another way sportsbooks define 'odds'. Check out CFL Odds for the whole season for more information.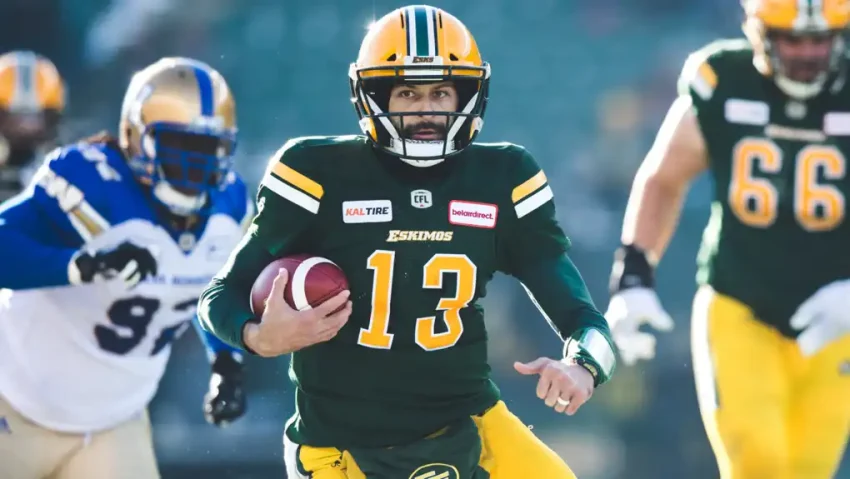 CFL Playoffs Predictions – Who will qualify for the CFL Playoffs 2021?
The biggest question you may ask is who will qualify for the CFL Playoffs 2021? The futures market is all about the teams that will qualify, and we offer futures odds for CFL Playoffs throughout the year.
Check out all the Grey Cup odds and compare sportsbooks, review the teams involved and select your wager.
But we don't just provide a list of odds. We also feature a list of free picks for all the CFL Playoffs pre-game markets, plus prop bets once the teams have qualified.
A great place to bet on the CFL Playoffs and get great Grey Cup odds is our partner bet99. You can find out more by checking out our detailed sportsbook review for Bet99.
Our CFL Playoffs predictions are usually on point, so if you're looking to place a bet on the CFL Playoffs betting for futures, you've come to the right place.
CFL Playoffs Betting FAQs
When is the Grey Cup 2021?
The Grey Cup in 2021 will be held on December 12th. It is the 108th Grey Cup.
Who won the last Grey Cup?
There was no Grey Cup in 2020, due to the COVID pandemic. The winner of the 2019 Grey Cup were the Winnipeg Blue Bombers.
When can I bet on CFL playoffs?
These futures markets tend to show up in the fall. You can make totals, spreads, and lines once we are closer to the actual games in the post-season.
What is the best CFL Playoffs sportsbook?
We recommend a number of great sportsbooks on this page for betting on the Canadian Football League's Playoffs.
When does the CFL postseason start?
The start of the 2021 postseason is November 28th.